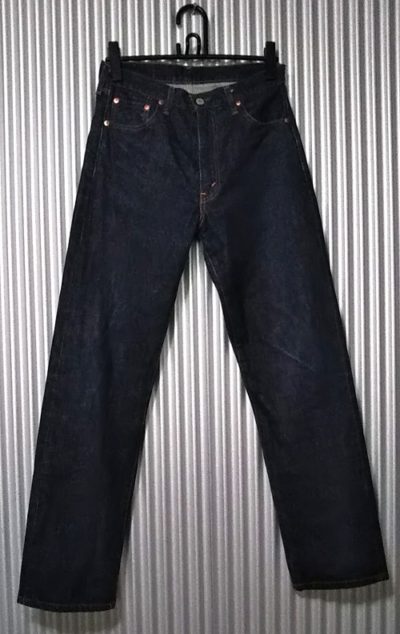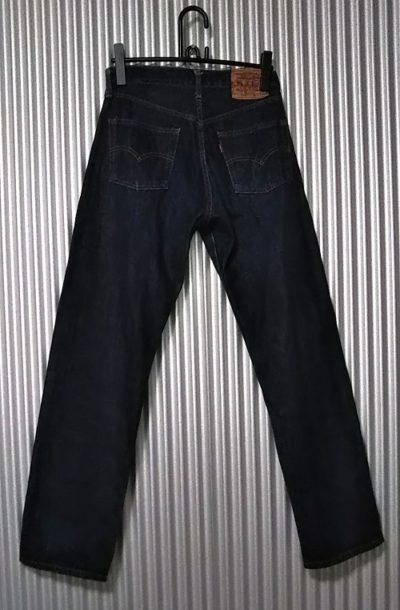 A reproduction of 501Zxx from the late 1950s to the early 1960s.
It is different from the 502 currently sold at Levi's.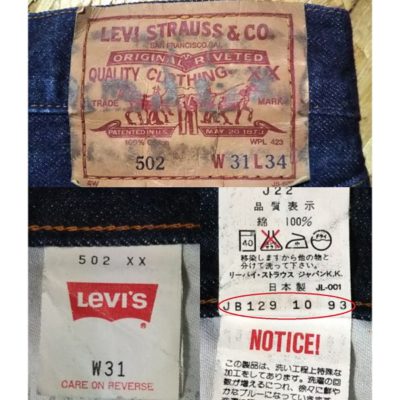 Manufactured in October 1993.
((JB 129 Factory number / 10 93 .10 = month. 93 = year "inside display tag image red circle"))
Made in Japan = 日本製
Cotton 100% = 綿100%
Levi Strauss Japan Co., Ltd. = リーバイ・ストラウス ジャパンK.K.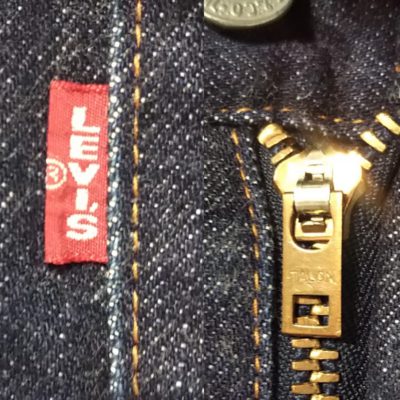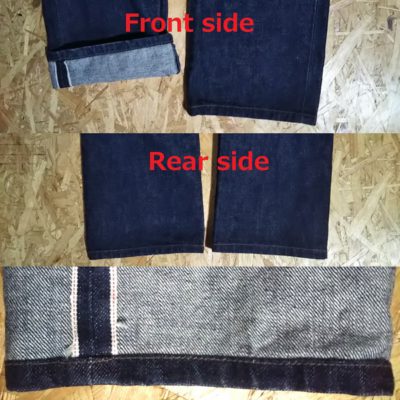 ※detail
・ Paper label
・ 15oz Selvedge denim
・ Zipper fly "TALON"
・ Big E "Red Tab"
・ Orange stitch
・ Back bar tack
・ 140th anniversary letter "front pocket bag"
Sponsored Links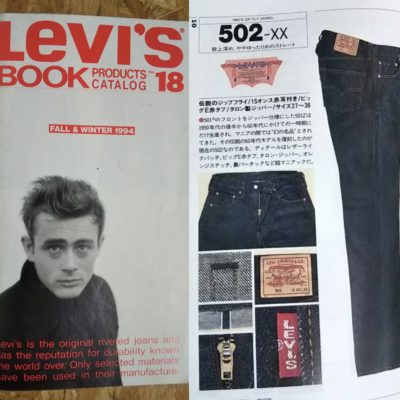 ※The Levi's Book for Fall / Winter 1994 .※
The 501Ⓡ front zipper fly model 501Z was produced only during the late 1950s and 1960s.
It is regarded as a "phantom masterpiece" among enthusiasts.
The 502 is a reproduction of the legendary 1960s model.
The details are leather-like label, BigE "red tab", TALON zipper, orange stitching, back bar tack, etc. Super maniac.((Translated Levi's Book))
※condition
Good Condition.
No tears or holes.
Some rubbing to the left leg
Wear the number is less jeans.
Display size W 31 L 34
((It 's shrinking. be sure to refer to the actual size.))
Actual size
"1-6 Image 12"
1 Rise  11.811 inch "30 cm"
2 Waist  30.708 inch "78 cm"
3 Hips  12.204 inch "31 cm"(Flat)
4 Thigh width  11.023 inch " 28 cm"(Flat)( Measure 10 cm below the base of the crotch)
5 Inseam  31.102 inch "79 cm" (Measure inseam seams)
6 Hem width  8.267 inch " 21 cm"(Flat)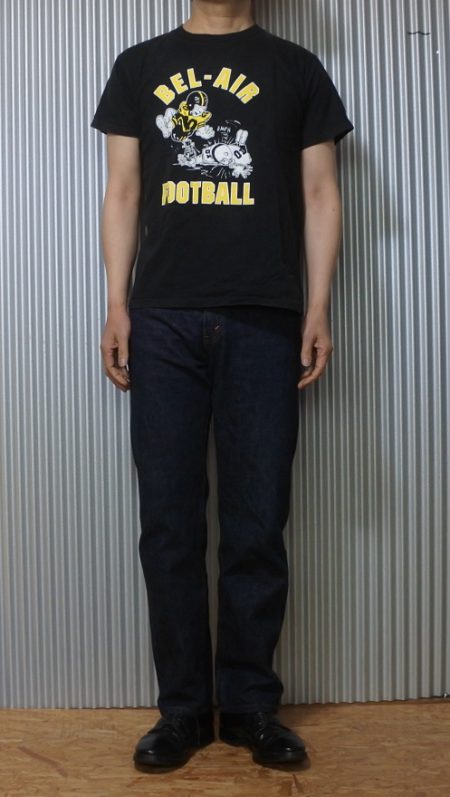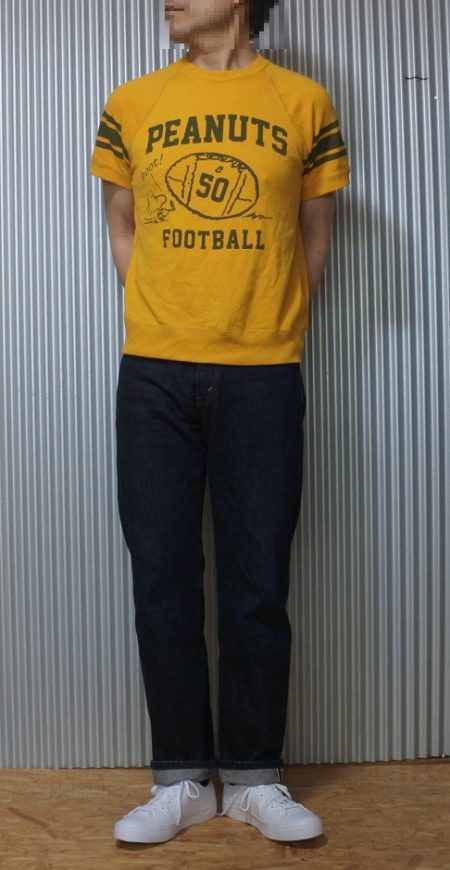 Sponsored Links