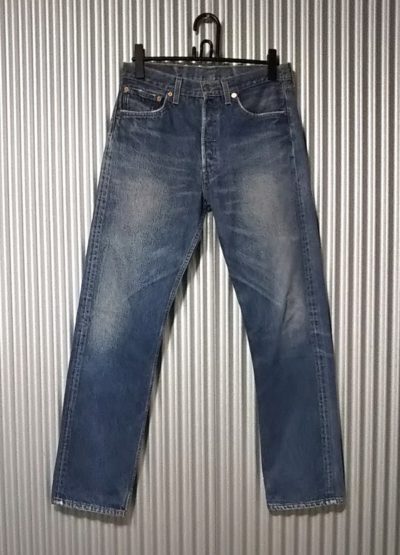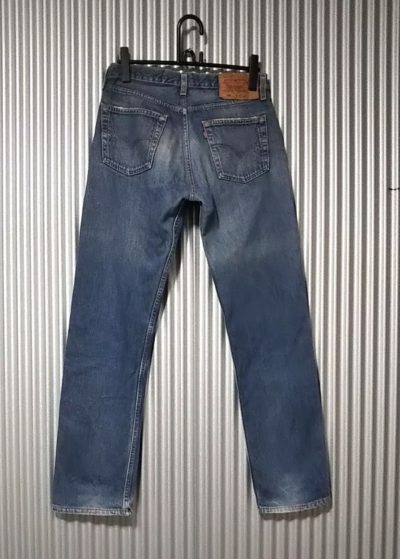 Sponsored Links
Red tab
Button fly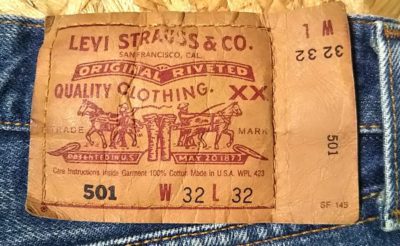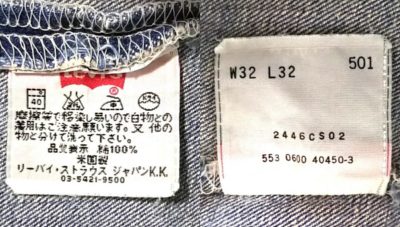 Manufactured in June 2000.
((553 Factory number / 0600 .06 = month. 00 = year "inside display tag image red circle"))
Cotton 100% = 綿100%
Made in USA = 米国製
Levi Strauss Japan Co., Ltd. = リーバイ・ストラウス ジャパン K.K.
※Condition
Good Condition.
No tears or holes.
There is rubbing on the hem. (Image)
Rubbed at the entrance of the front and rear pockets. "This rubbing is second hand processing" (image)
There is no problem in wearing.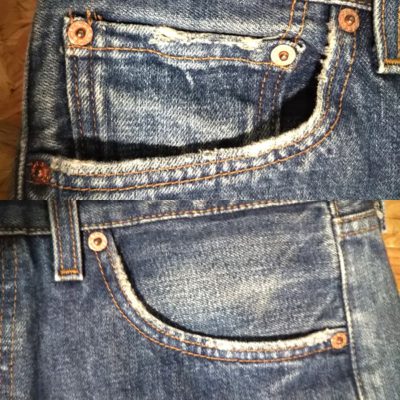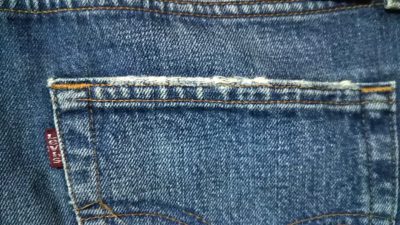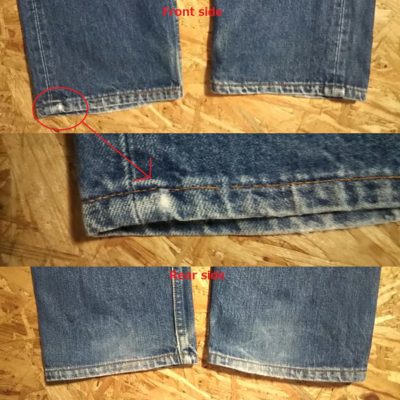 Sponsored Links



Display size W 32 L 32
((It's shrinking.Please be sure to refer to the actual size.))
Actual size
"1-6 Image 12"
1 Rise   11.811 inch "30 cm"
2 Waist  31.889 inch "81 cm"
3 Hips  12.204 inch "31 cm"(Flat)
4 Thigh width  10.787 inch " 27.4 cm"(Flat)( Measure 10 cm below the base of the crotch)
5 Inseam  31.889 inch "81 cm" (Measure inseam seams)
6 Hem width  7.677 inch "19.5 cm"(Flat)
We measure by hand.
Please allow for a small degree of error.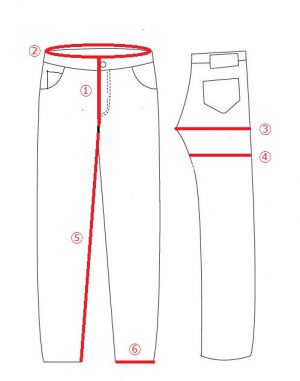 Sponsored Links