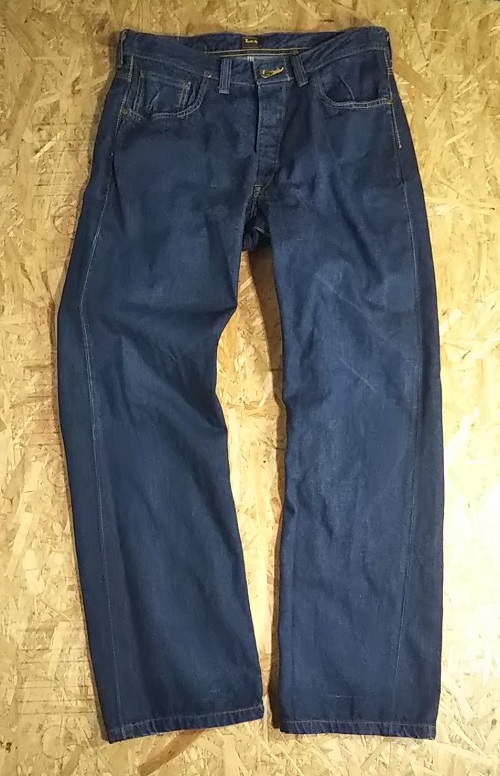 Sponsored Links
1937 model
11oz Selvedge Denim
Right twill weave
button fly
straight
Made in Japan = 日本製
cotton 100%
Edwin Co., Ltd.
reprinted in 1996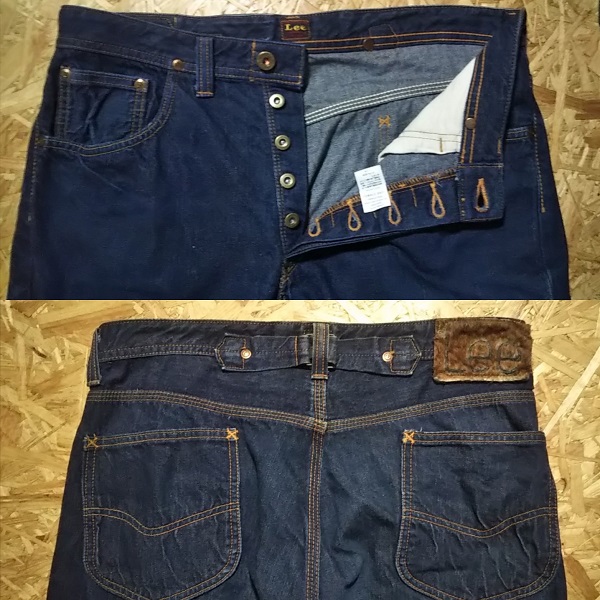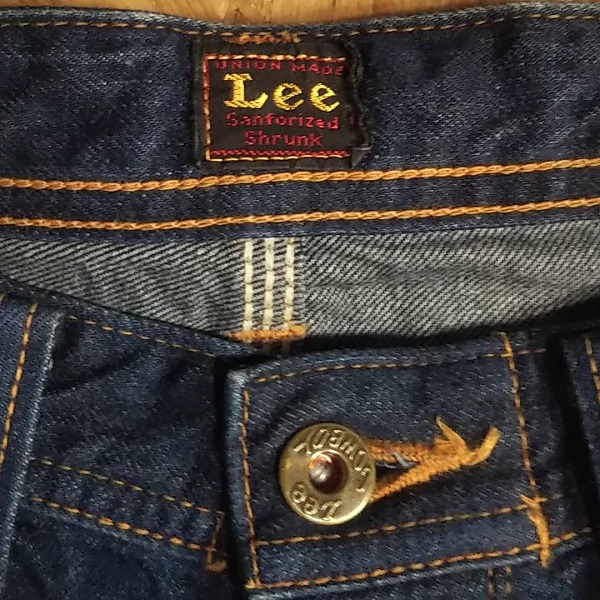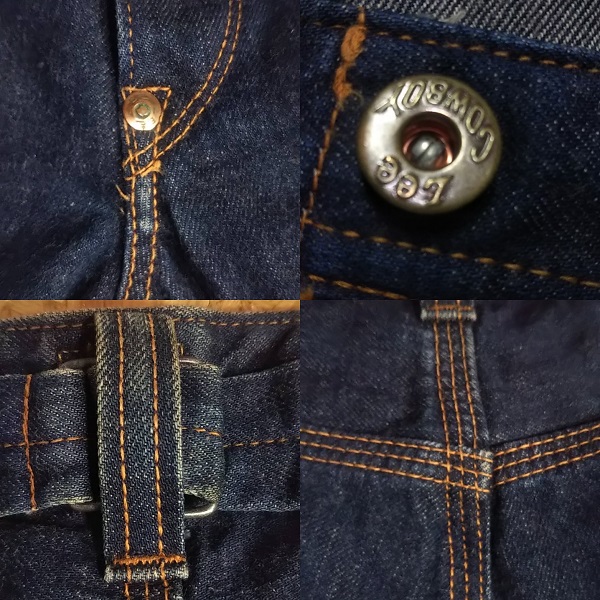 Sponsored Links
Lee Riders jeans is a left twill weave.
This Lee cowboy pants have the right twill weave as Levi's.
The silhouette is a classic straight
When to convert from work pants to jeans
Jeans with normal back yoke stitching are sewn with two stitches,
and these jeans are sewn with three stitches of work pants.
※detail
・Hair on hide patch
・Donut button (Engraved: Lee cowboy for front button, laurel for others)
・Flat rivet (engraved: capital letter LEE)
・Crotch rivet
・Cinch back
・Selvedge
・Reinforcing cloth (bottom of back pocket)
※condition
No tears or holes.
Hair on hide patch with hair loss / shrinkage
Rub on the hem
In addition, overall feeling of wearing
There are some parts that cannot be expressed only with images and explanations.
little discoloration.
no problem in wearing.
If you think of jeans 25 years ago,
I think they are in good condition.
Sponsored Links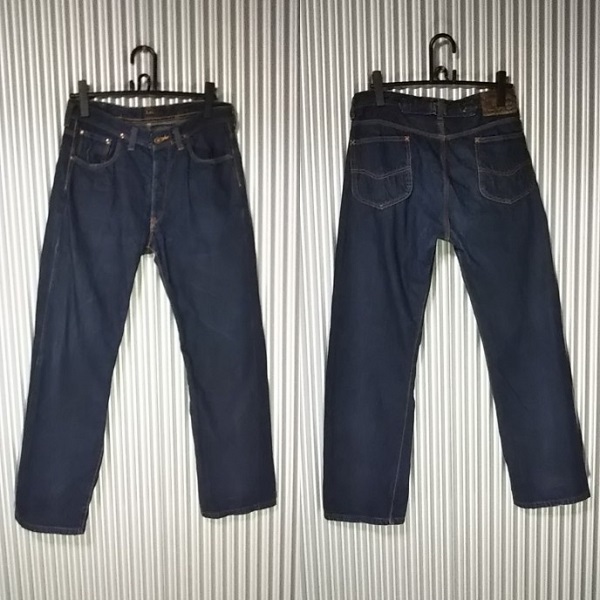 Display size W34 L33
((It's shrinking.Please be sure to refer to the actual size.))
Actual size
"①-⑥ Image 12"
② Rise  11.023 inch "28 cm"
③ Waist  33.07 inch "84 cm"
④ Hips  25.826 inch "65.6 cm"(Flat)
⑤ Thigh width  11.732 inch " 29.8cm"(Flat)( Measure 10 cm below the base of the crotch)
④ inseam  30.70 inch "78cm"
⑤ Hem width  9.133 inch " 23.2cm"(Flat)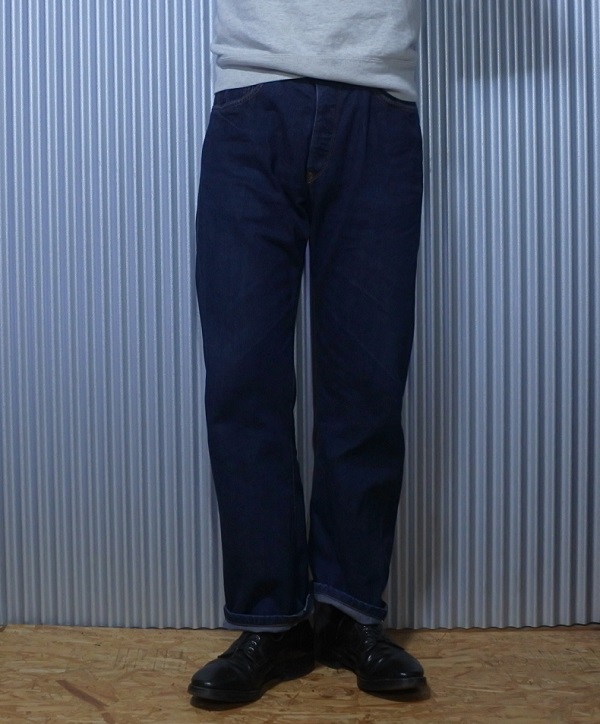 Sponsored Links
---
The items introduced on this website are sold at the ebay auction "denim-wing store".
(( This website page has not been deleted even if the product is sold out.we appreciate your understanding.))
---