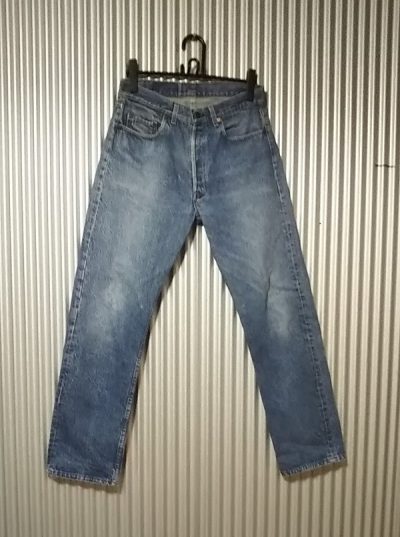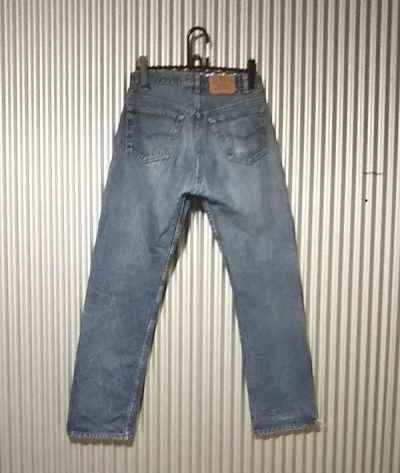 Sponsored Links
Cotton 100%
Made in USA
Red tab
Button fly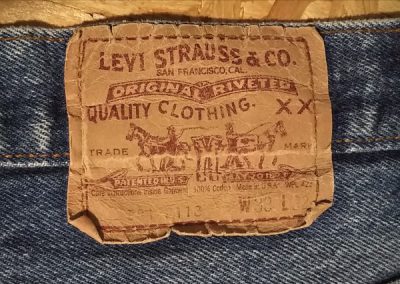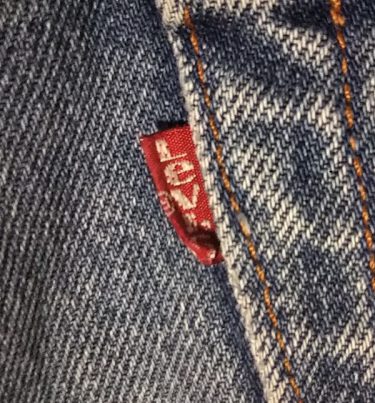 Sponsored Links
※Condition
Good Condition.
No tears or holes.
Old jeans. There is fine rubbing.
There is no problem in wearing.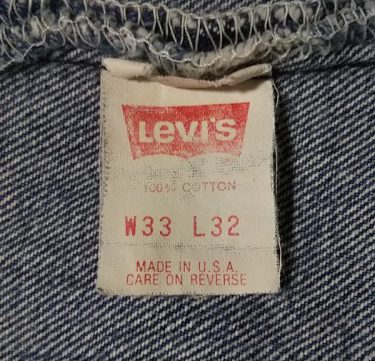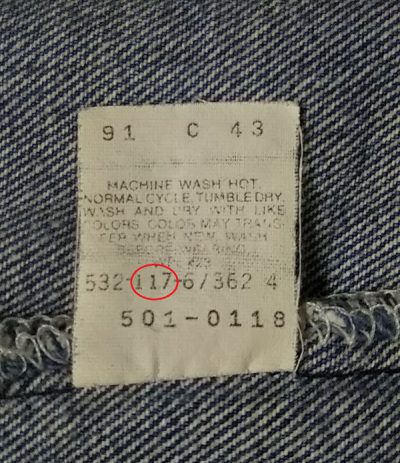 Manufactured in November 1987.
((532 Factory number / 117 .11 = month. 7 = year "inside display tag image red circle"))
Sponsored Links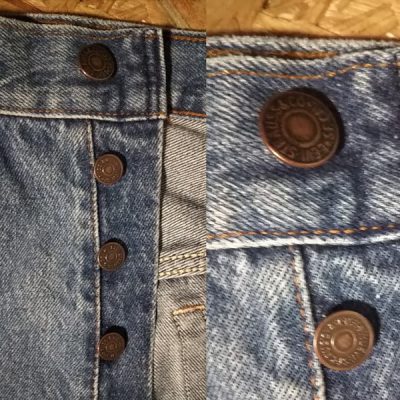 The button fly of Levi's 501 is silver color for blue denim. Black denim is a bronze color.
This 501 is blue denim but a bronze color button fly.
It is rare because not seen much.
Display size W 33 L 32
((It's shrinking.Please be sure to refer to the actual size.))
Actual size
"1-6 Image 12"
1 Rise  11.023 inch "28 cm"
2 Waist  30.7 inch "78 cm"
3 Hips  12.007 inch "30.5 cm"(Flat)
4 Thigh width  10.826 inch " 27.5 cm"(Flat)( Measure 10 cm below the base of the crotch)
5 Inseam  30.708 inch "78 cm" (Measure inseam seams)
6 Hem width  7.874 inch "20 cm"(Flat)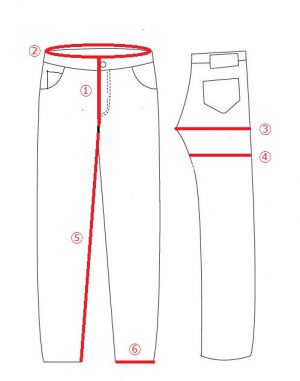 Sponsored Links