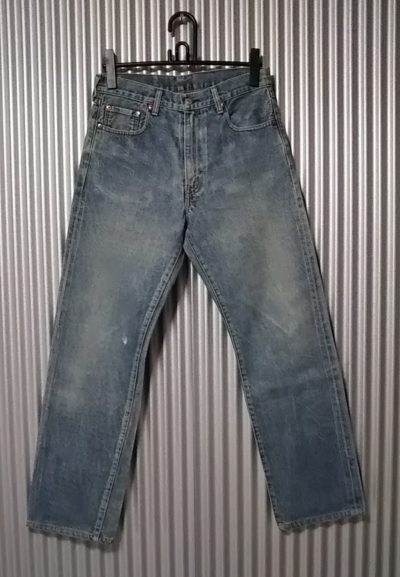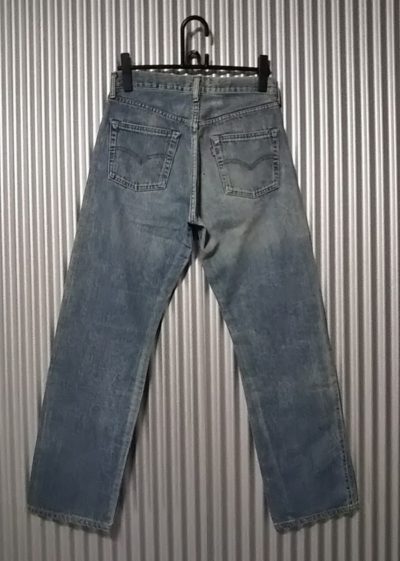 90s Levi's 502xx
"60s 501Zxx reprint"
140th anniversary
Mode in Japan W31
Sponsored Links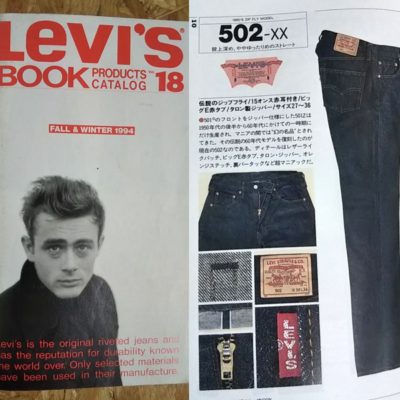 The 501Ⓡ front zipper fly model 501Z was produced only during the late 1950s and 1960s.
It is regarded as a "phantom masterpiece" among enthusiasts.
The 502 is a reproduction of the legendary 1960s model.
The details are leather-like label, BigE "red tab", TALON zipper, orange stitching, back bar tack, etc. Super maniac.
((Translated Levi's Book))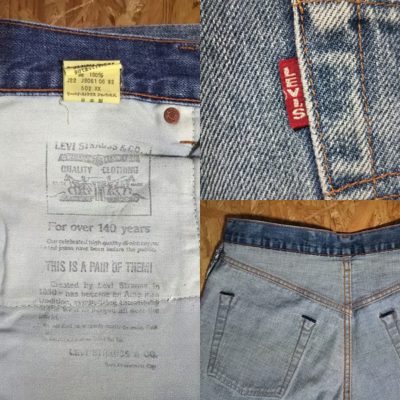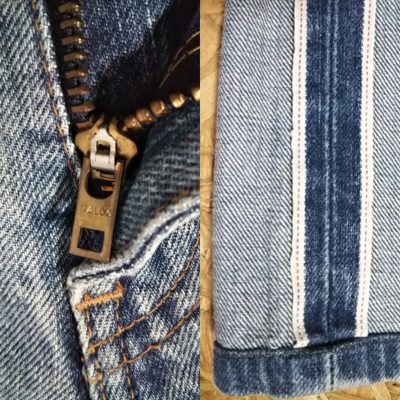 ※detail
・ Paper label" It's gone."
・ 15oz Selvedge denim
・ Zipper fly "TALON"
・ Big E "Red Tab"
・ Orange stitch
・ Back bar tack
・ 140th anniversary letter "front pocket bag"
Sponsored Links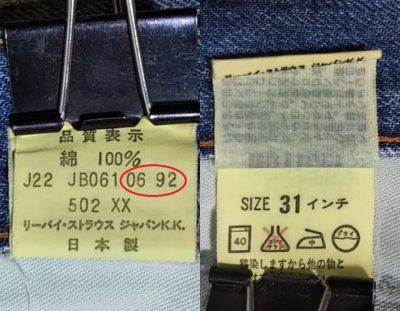 Manufactured in June 1992.
((06 92 .06 = month. 92 = year "inside display tag image red circle"))
Made in Japan = 日本製
Cotton 100% = 綿100%
Levi Strauss Japan Co., Ltd. = リーバイ・ストラウス ジャパンK.K.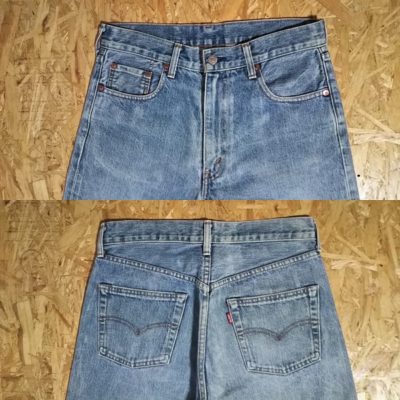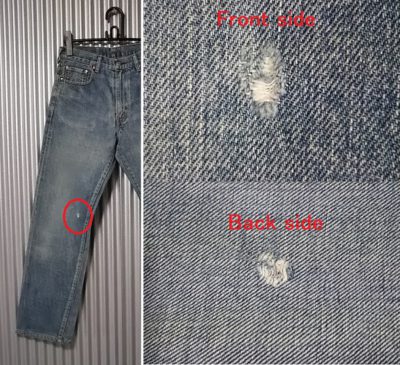 ※condition
Good Condition.
The paper label is gone.
There is a scratch on the upper knee of the right leg.
As is often the case with old jeans, there are thin linear fades on the legs.(image)
"1993" written on the front pocket bag
I think it was the year the previous owner started wearing it. Japanese people may enter the date and time of washing etc. here each time.
There is no problem in wearing.
Sponsored Links



Display size W 31
((It 's shrinking. be sure to refer to the actual size.))
Actual size
1 Rise  11.614 inch "29.5 cm"
2 Waist  30.315 inch "77 cm"
3 Hips  12.204 inch "31 cm"(Flat)
4 Thigh width  11.023 inch " 28 cm"(Flat)( Measure 10 cm below the base of the crotch)
5 Inseam  30.315 inch "77 cm" (Measure inseam seams)
6 Hem width  8.267 inch " 21 cm"(Flat)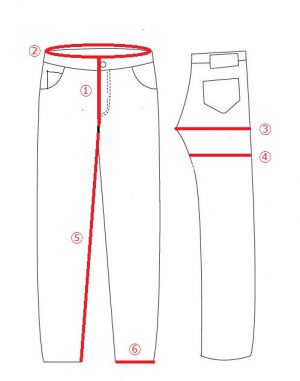 ---
The items introduced on this website are sold at the ebay auction "denim-wing store".
(( This website page has not been deleted even if the product is sold out.We appreciate your understanding.))
---
Sponsored Links