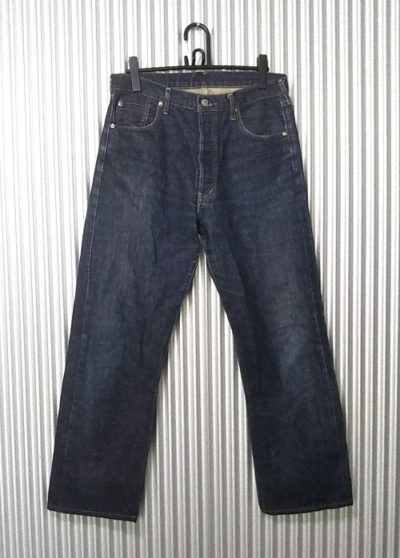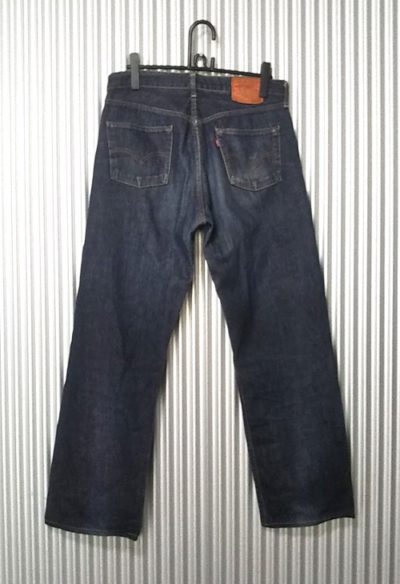 90s Levi's 503xx
"50s reprint"
W34 L31
A reproduction of 501xx from the 1950s.
It is different from the 503 currently sold at Levi's.
In 1950, lot number 503XX was used for boys jeans.
In the 90's, Levi's Japan used its lot number 503XX for jeans that reproduced 501 in the first half of the 1950s.
Sponsored Links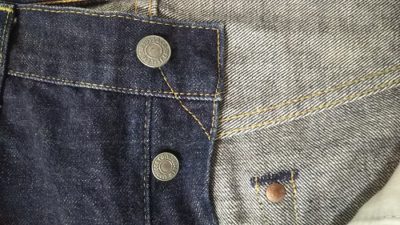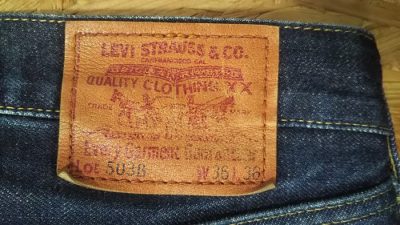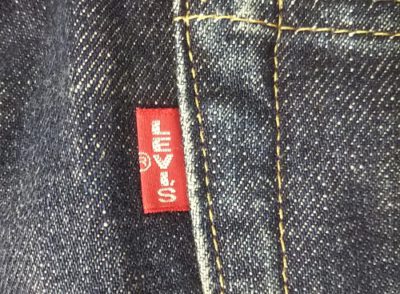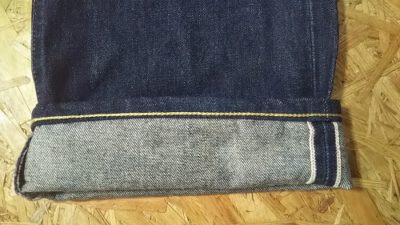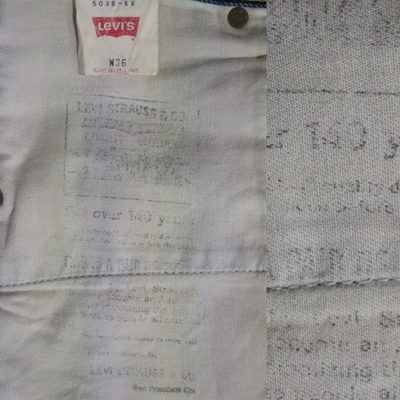 ※detail
・ Leather label
・ Vintage Selvedge denim "From Levi's Book"
・ Big E "Red Tab"
・ "V-stitch "top button"
・ Back bar tack
・ Hidden rivet "back pocket"
・ 140th anniversary letter "front pocket bag"
・ Hidden rivet "back pocket"
・ Chain stitch "hem"
Sponsored Links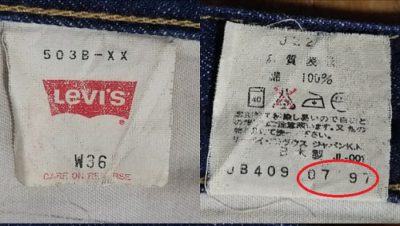 Manufactured in July 1997.
((07 97 .07 = month. 97 = year "inside display tag image red circle"))
Made in Japan = 日本製
Cotton 100% = 綿100%
Levi Strauss Japan Co., Ltd. = リーバイ・ストラウス ジャパンK.K.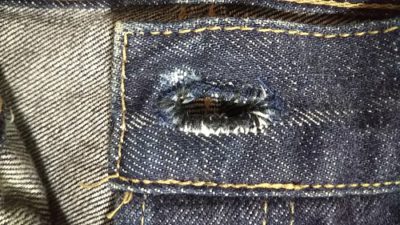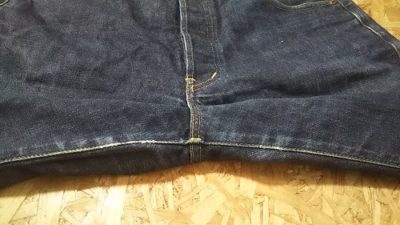 ※Condition
Good Condition.
No tears or holes.
The top buttonhole is repaired and "reinforced".(image)
There is something like a black spot on the right thigh. (image)
There is a fade on the back side of the hem.(image)
There is no problem in wearing.
Sponsored Links


Display size W36 L36
((It 's shrinking. be sure to refer to the actual size.))
Actual size
1 Rise  12.913 inch "32.8 cm"
2 Waist  34.252 inch "87 cm"
3 Hips  14.173 inch "36 cm"(Flat)
4 Thigh width  12.401 inch " 31.5 cm"(Flat)( Measure 10 cm below the base of the crotch)
5 Inseam  31.102 inch "79 cm" (Measure inseam seams)
6 Hem width  9.251 inch " 23.5 cm"(Flat)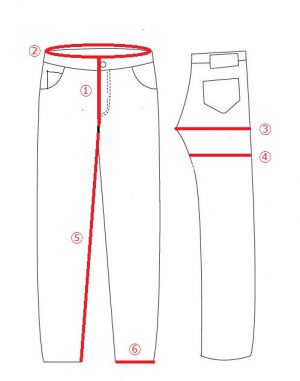 ---
The items introduced on this website are sold at the ebay auction "denim-wing store".
(( This website page has not been deleted even if the product is sold out.We appreciate your understanding.))
---
Sponsored Links