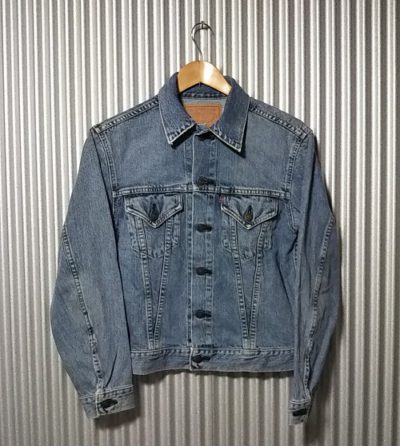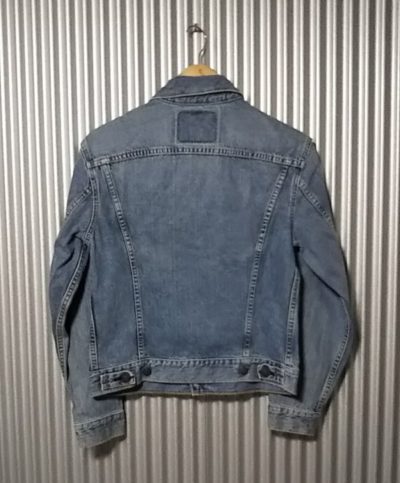 90s Levi's 557
Type 3 denim jacket
Size38
Big E
60s reprint
Sponsored Links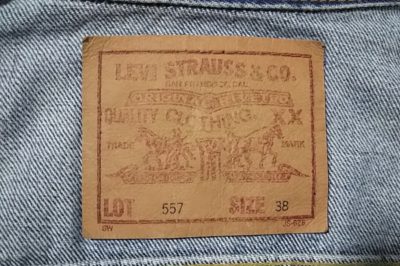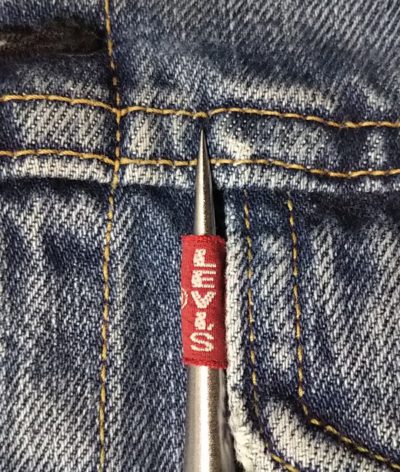 Detail
・ Type 3
・ Red tab "big E"
・ Paper label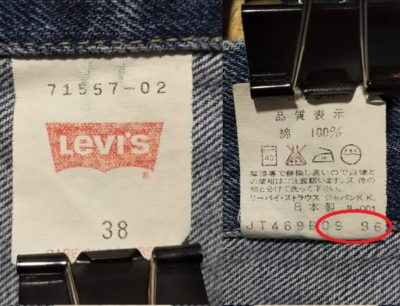 cotton 100% = 綿 100%
Made in japan = 日本製
38 inches = 38インチ
Levi Strauss Japan Co., Ltd. = リーバイ・ストラウス・ジャパンK.K.
Manufactured in September 1996.
((09 96 .09 = month. 96 = year "inside display tag image red circle"))
Sponsored Links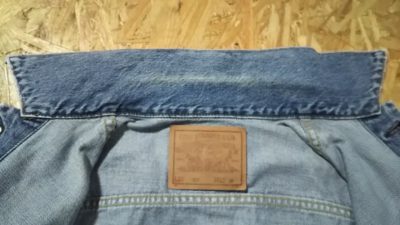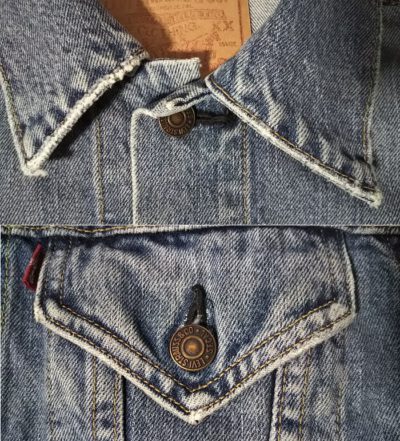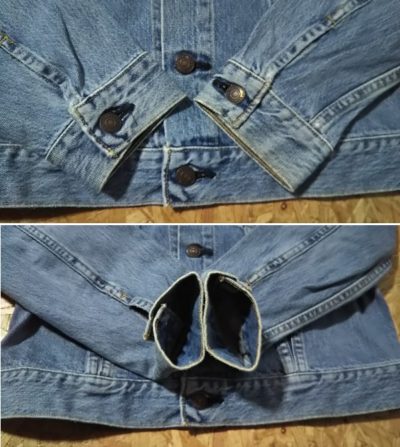 ◇Condition
Good condition.
No holes or tears.
There is a slight rubbing on the tip of the collar and the tip of the front pocket flap. (image)
No problem in wearing.
Sponsored Links


Display size 38
((It's shrinking. Please be sure to refer to the actual size.))
Actual size
Shoulder to shoulder 17.716 inch "45cm"
Armpit to armpit 19.291 inch "49cm"
Width of the body (measured 10 cm under the armpit) 18.307 inch "46.5cm"
Waist (flat) 17.913 inch "45.5cm"
Length (without collar) 21.850 inch "55.5cm"
Shoulder to cuffs 23.425 inch "59.5cm"
Armpits to cuffs 18.110 inch "46cm"
Armhole (straight line distance from shoulder to armpit"flat") 9.251 inch "23.5cm"
---
The items introduced on this website are sold at the ebay auction "denim-wing store".
(( This website page has not been deleted even if the product is sold out.We appreciate your understanding.))
---
Sponsored Links