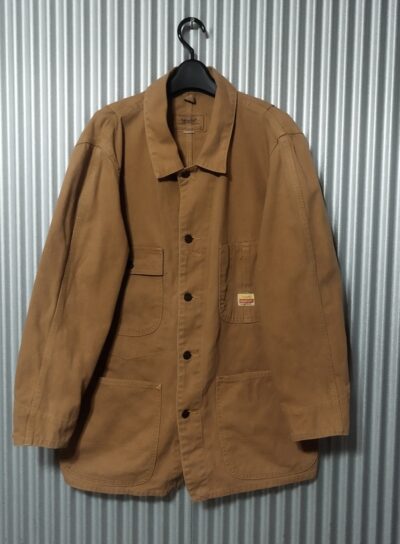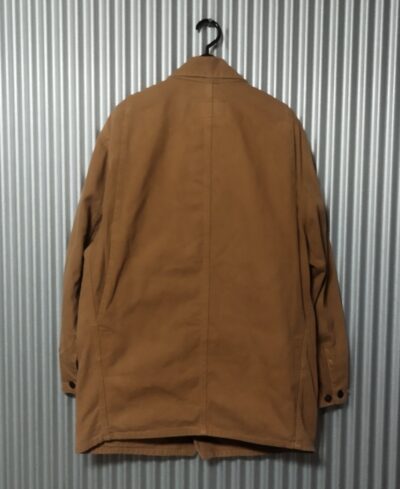 90s Levi's Chore coat.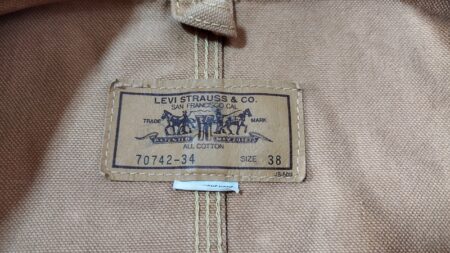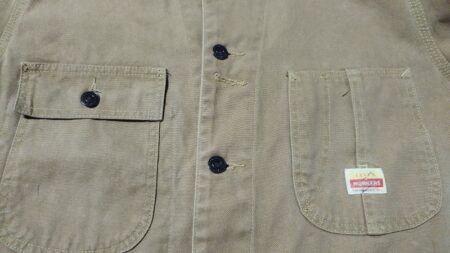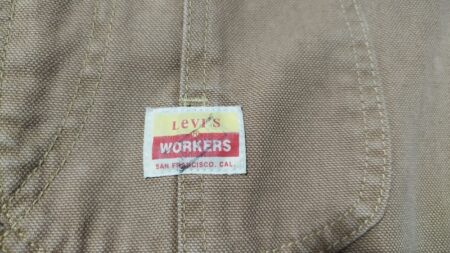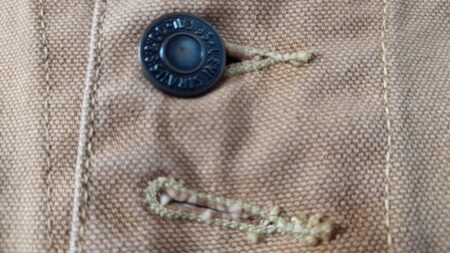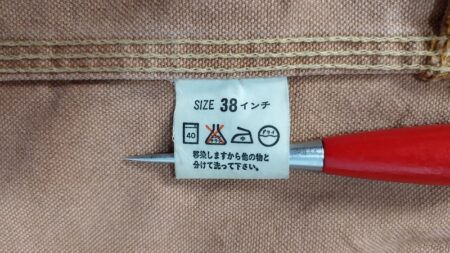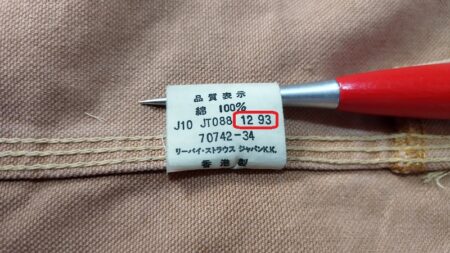 Levi Strauss Japan Co., Ltd. = リーバイ・ストラウス ジャパンK.K.
100% Cotton = 綿100%
38 Inch = 38インチ
Made in Hong Kong = 香港製
The Levi's Workers series was in the 90's.
It was sold as authentic work clothes separately from Levi's Vintage Closing.
Most of the Levi's Workers series at that time were made in Hong Kong.
Manufactured in December 1993.
((12 93 .12 = month. 93 = year "inside display tag image red frame"))
※Condition
Good condition.
No tears・holes.
It has a feeling of use, but the condition is good.
No problem with wearing.
The closest color is the first photo.
The last photo is a little bright place with the sunshine.
Colors will vary on each screen.
Please allow for a small degree of error.
Display size 38
Actual size
Shoulder to shoulder 19.291 inch "49cm"
Armpit to armpit 23.622 inch "60cm"
Width of the body (Measure the third button from the top) 23.228 inch "59cm"
Width of the body (Measure the 4th button from the top) 22.244 inch "56.5cm"
Length (without collar) 29.133 inch 74cm"
Shoulder to cuffs 22.834 inch " 58cm"
Armpits to cuffs 15.118 inch " 38.4cm"
Armhole (straight line distance from shoulder to armpit"flat") 13.188 inch " —cm"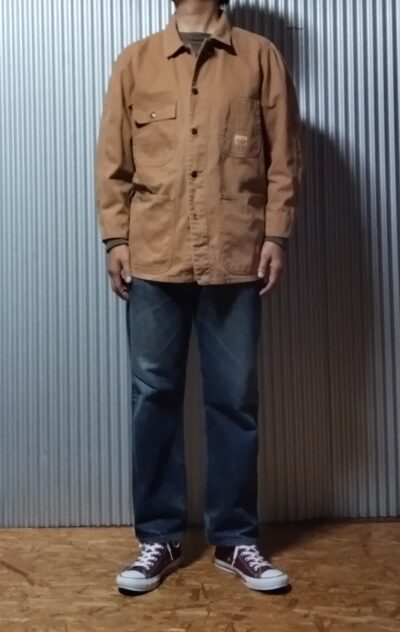 182cm/76kg