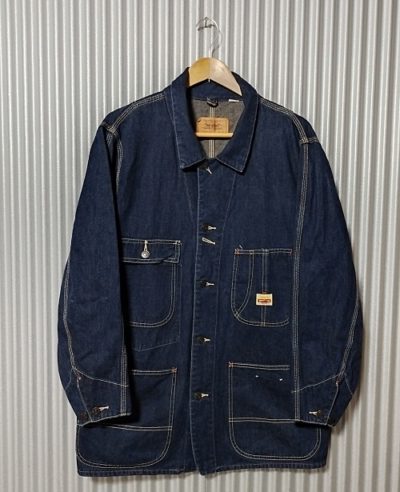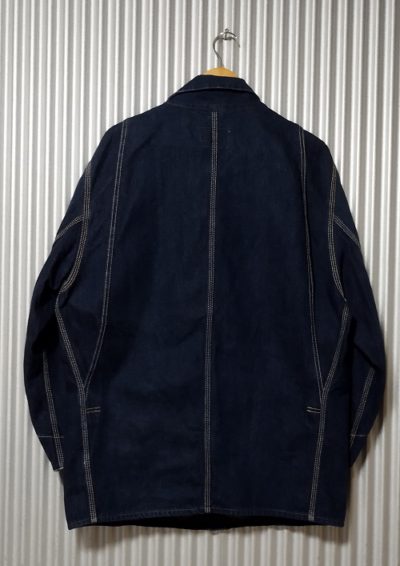 Levi's Workers series.
90s Levi's chore coat
Size 40 "L-XL"
Sponsored Links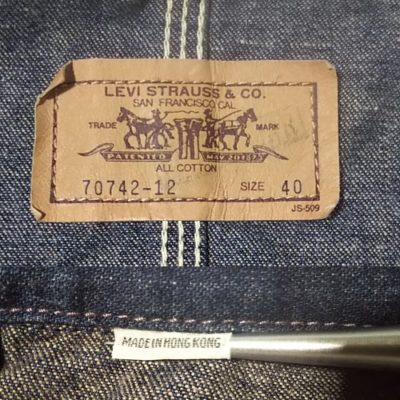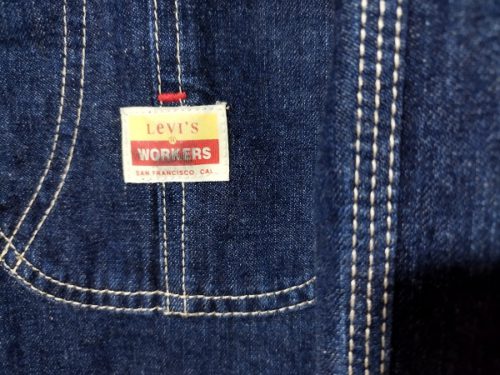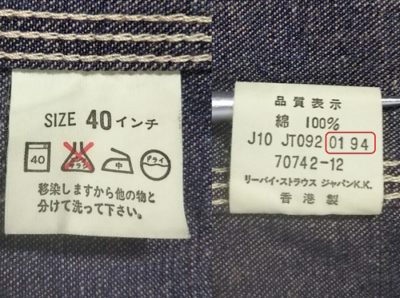 Levi Strauss Japan Co., Ltd. = リーバイ・ストラウス ジャパンK.K.
100% cotton = 綿100%
Inch = インチ
Made in Hong Kong = 香港製
The Levi's Workers series was in the 90's.
It was sold as authentic work clothes separately from Levi's Vintage Closing.
Most of the Levi's Workers series at that time were made in Hong Kong.
Manufactured in January 1994.
((01 94 .01 = month. 94 = year "inside display tag image red frame"))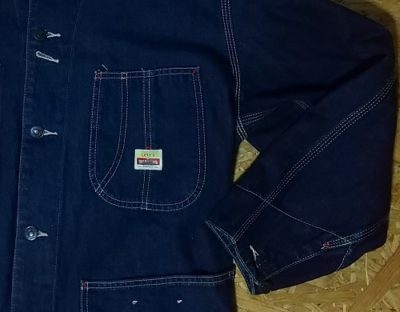 Sponsored Links


※Condition
Good condition.
No tears・holes.
Wrinkles and rubbing for long-term storage.
No problem with wearing.
The paper label attached to the pocket when it is new is just missing.
Maybe it's hardly worn.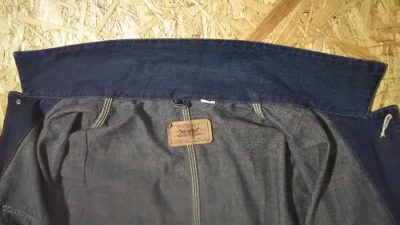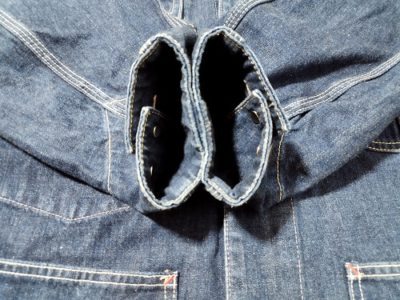 Display size 40
((It is a Japanese size 40. please be sure to refer to the actual size.))
Actual size
Shoulder to shoulder 20.078 inch "51cm"
Armpit to armpit 24.606 inch "62.5cm"
Width of the body (measured 10 cm under the armpit) 24.015 inch "61cm"
Width of the body (Measure above the bottom button) 22.795 inch "57.9cm"
Length (without collar) 78 inch 30.708cm"
Shoulder to cuffs 23.425 inch " 59.5cm"
Armpits to cuffs 16.535 inch " 42cm"
Armhole (straight line distance from shoulder to armpit "flat") 13.188 inch " 33.5cm"
---
The items introduced on this website are sold at the ebay auction "denim-wing store".
(( This website page has not been deleted even if the product is sold out.We appreciate your understanding.))
---
Sponsored Links