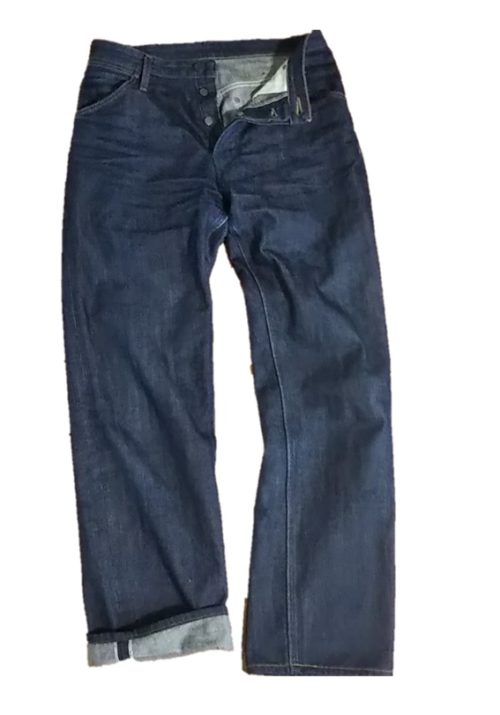 Wrangler 11 MWB 1964 reprint made by Wrangler Japan.
In Wrangler's long history, outseams have been selvedge for only one year. It is a reproduction of the rare Wrangler jeans. "I'm sorry If I wrong."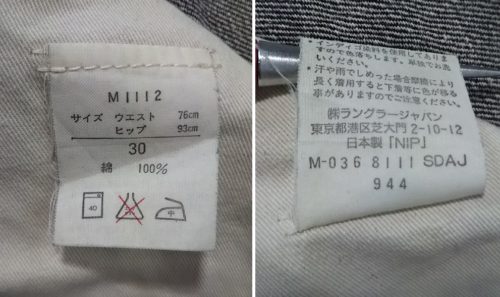 ㈱ラングラージャパン=Wrangler Japan Co., Ltd.
日本製=Made in Japan
綿100%=100% cotton
Wrangler Japan until 1998.
Manufacturing and sales changed from Wrangler Japan to VF Japan, and about a year later, it changed to Edwin.
Wrangler jeans are still manufactured and sold by Edwin in Japan.
The vintage reproduction of Wrangler Jeans "Wrangler Archives" is made in Edwin.
This jeans changed from Wrangler Japan to VF Japan and I bought it at the shop when Wrangler Japan products were mixed.
It's been over 20 years, but the colors still remain.
Only one wash yet.
I removed the glue from the raw denim and wore it as it was.
I wear it only a few times a year, so it doesn't look like jeans more than 20 years ago.
As expected, the crotch area is fading.
I think this "90s Wrangler 11 MWB 1964 reprint" is the coolest when I wear boots.
I like the silhouette of the position between classic and normal.
It's not the current fashion.
Wrangler is less popular than Levi's.
But for some reason I like Wrangler jeans.
detail
・ Left twill denim
・ Selvedge
・ Vinyl chloride patch
・ Button fly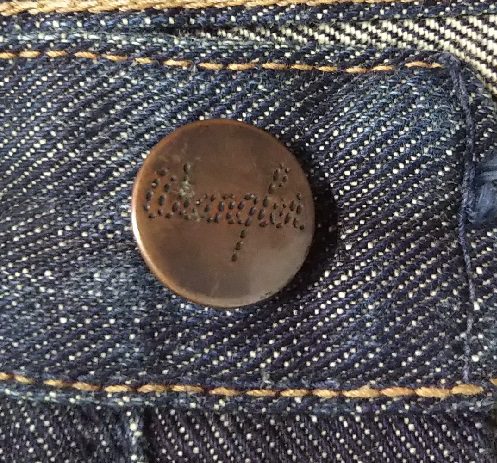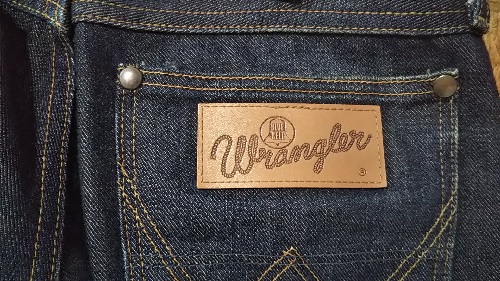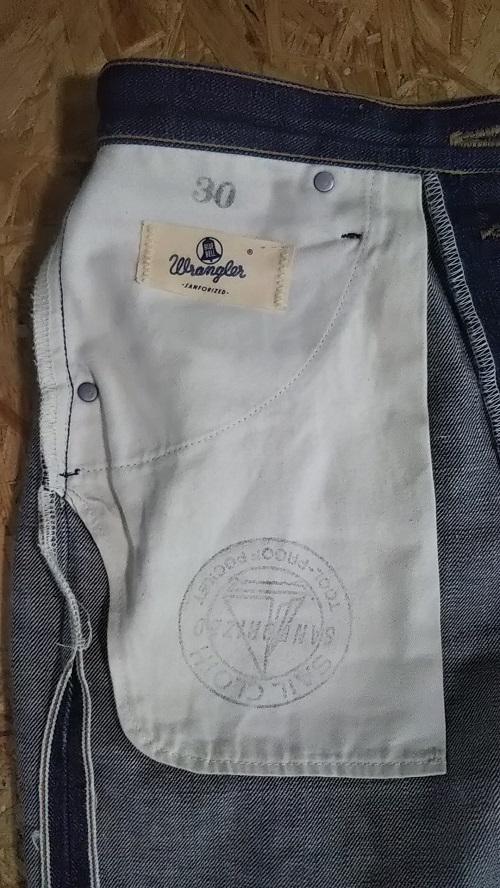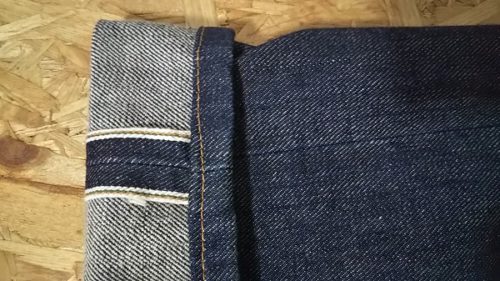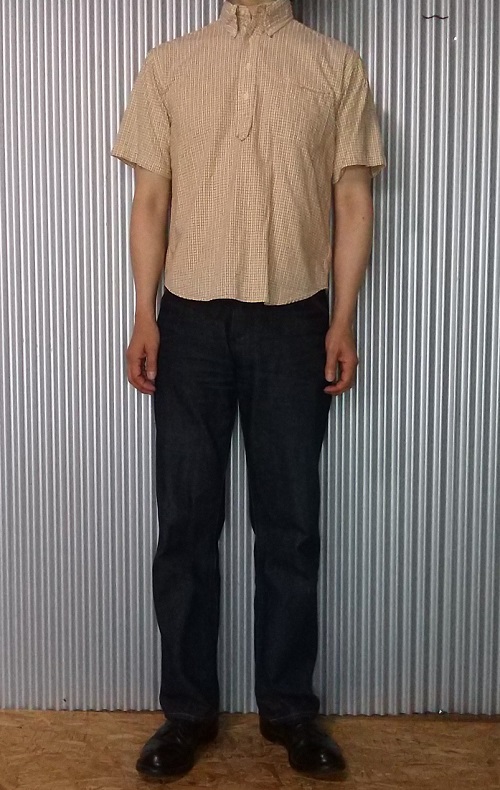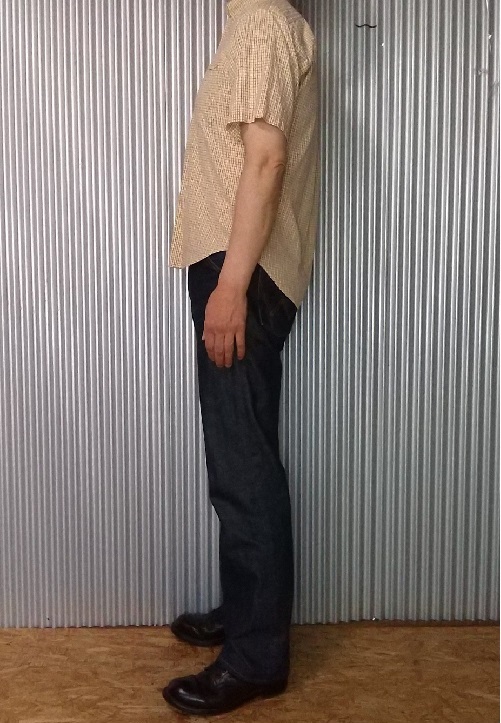 Sponsored Links