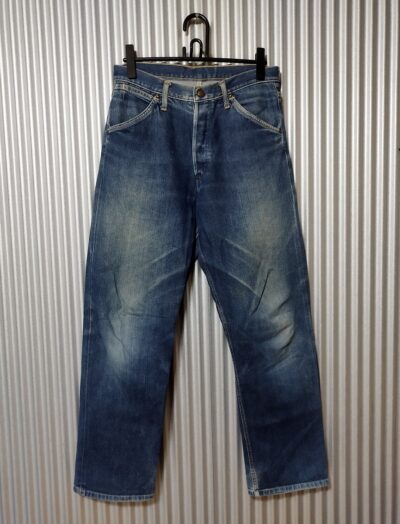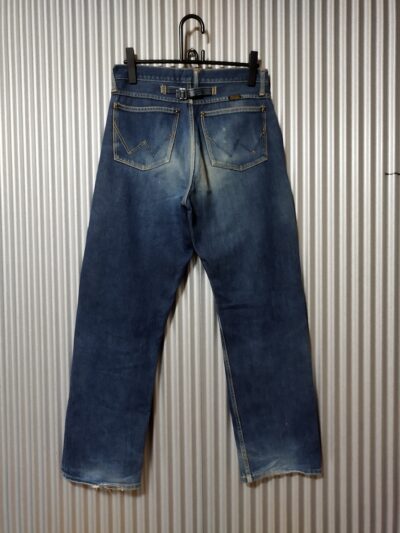 90s Wrangler 49MW
" 40s reprint"
W32 L30
Sponsored Links

Limited reprint series of Wrangler "Wrangler Japan" released around 1990.
It is a reproduction of the 40's Wrangler.
At that time, there were voices saying, "Does the original really exist?", but I still haven't confirmed my confidence.
The biggest feature is the yellow cotton thread and buckle, and the top button is a snap button.
The silhouette is classic.
In Japan, Wrangler jeans are sold as a licensed product while changing the company from Wrangler Japan ⇒ VF Japan ⇒ Edwin
Wrangler Japan Co. Ltd existed until 1998.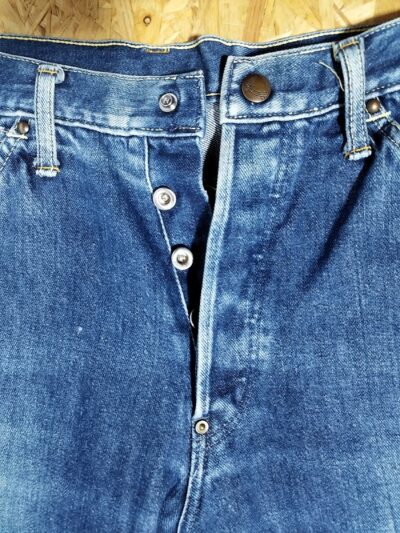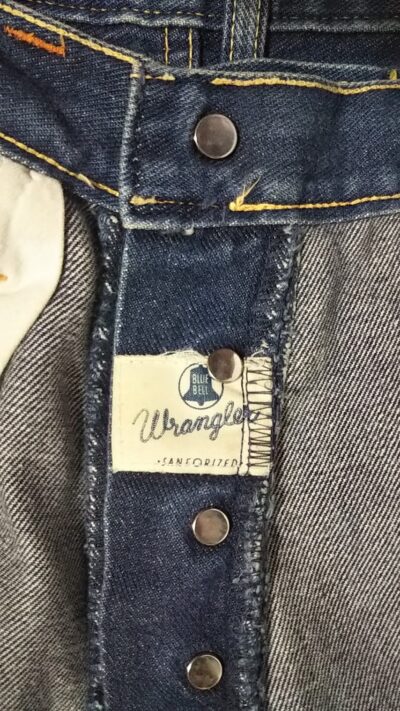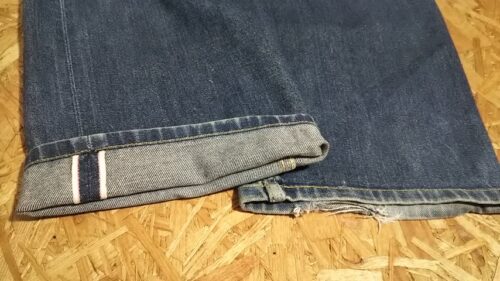 ※Detail
・Button fly
・Top button is a snap button
・Yellow cotton thread
・Crotch rivet
・back cinch
・Right twill weave denim "The same right twill denim as Levi's, not Wrangler's representative broken denim"
・Classic fit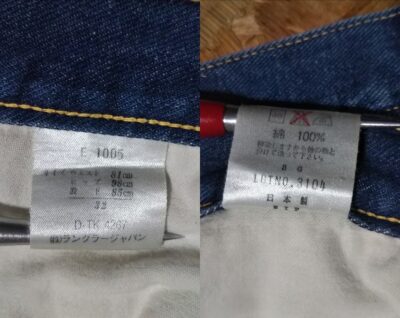 日本製 = Made in Japan.
綿100% = 100%COTTON
㈱ラングラージャパン = Wrangler Japan Co., Ltd.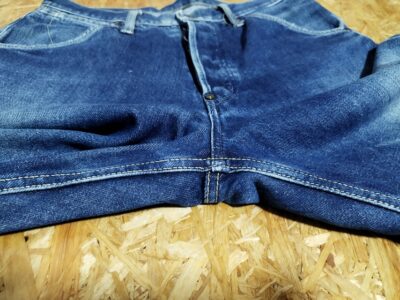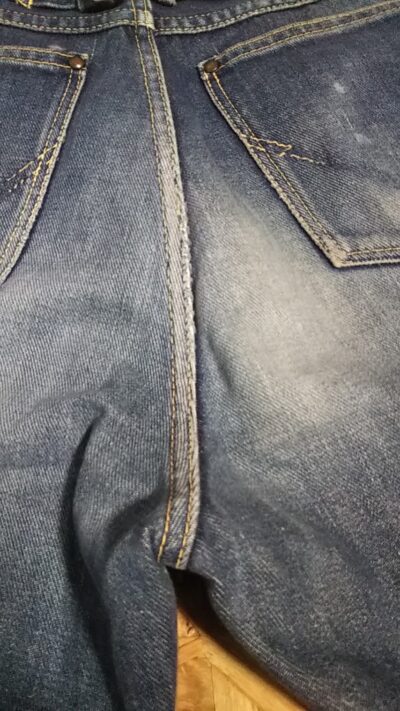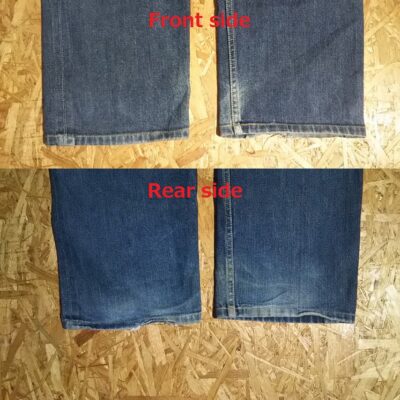 ※Condition
Good Condition.
Frayed back pocket "W" stitch. (image)
Rubbing on the buttocks and hem. (image)
Overall feeling of use
No problem in wearing.
Considering jeans for over 30 years, they are in good condition.
Display size W 32
((Please be sure to refer to the actual size.))
Actual size
"①-⑥ Image"
① Rise  12.401 inch "31.5 cm"
② Waist  32.047 inch "81.4 cm"
③ Hips  12.992 inch "33 cm"(Flat)
④ Thigh width  12.007 inch " 30.5 cm"(Flat)( Measure 10 cm below the base of the crotch)
⑤ Inseam  30.511 inch "77.5 cm"
⑥ Hem width  8.661 inch " 22cm"(Flat)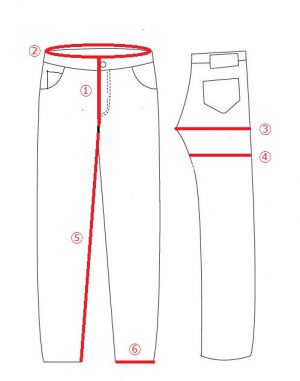 ---
The items introduced on this website are sold at the ebay auction "denim-wing store".
(( This website page has not been deleted even if the product is sold out.We appreciate your understanding.))
---
Sponsored Links