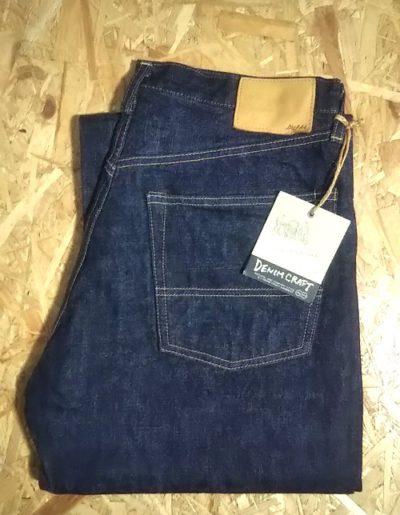 Denim craft.OR120B
It was sold around 1997-8.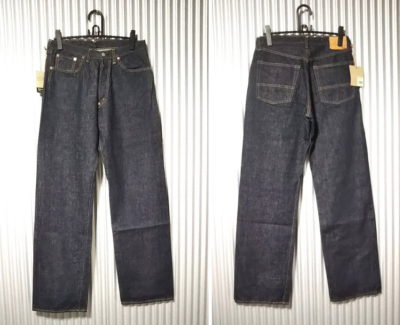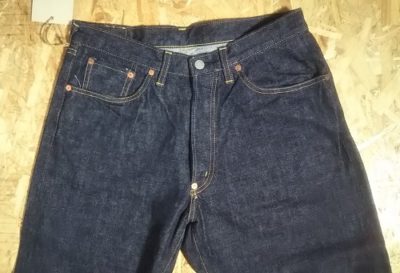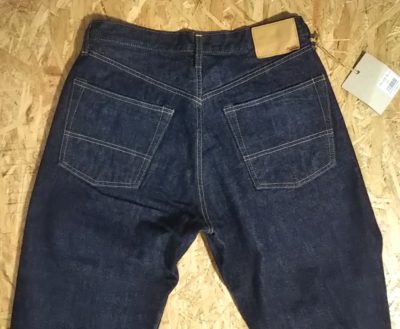 first jeans from BIG JOHN's denim craft are my favorite jeans too. BIG JOHN uses a small number of Shrink to fit denim, which is good old workwear and jeans that pursue the characteristics of jeans. The silhouette is wide straight. The button fly is also an old design.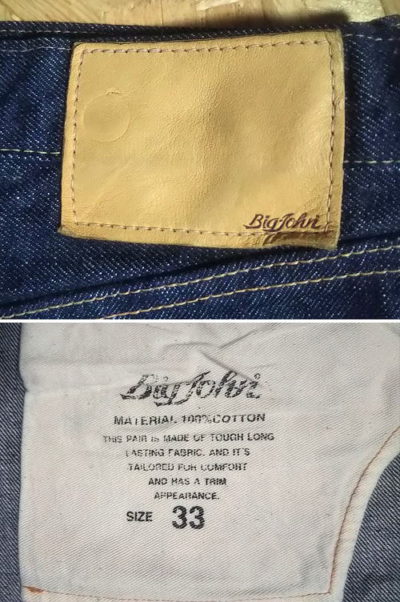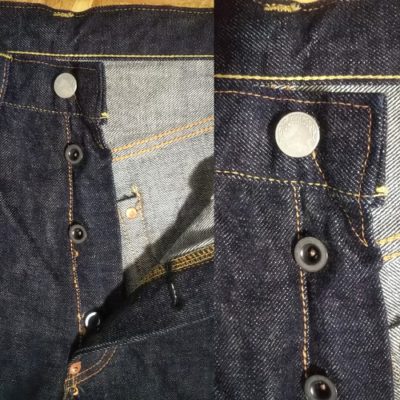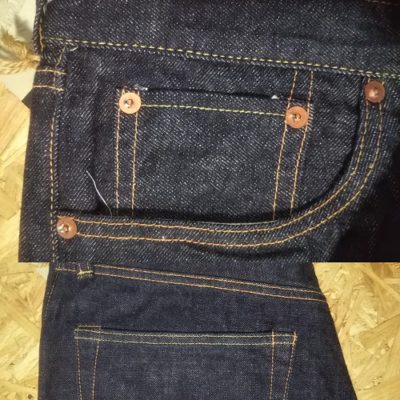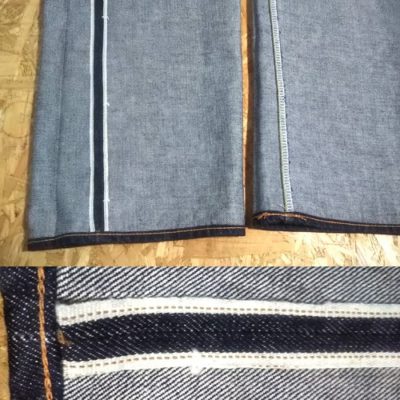 * Detail
・Selvedge denim. "It is not raw denim. But shrink to fit."
・Button fly.
・V-stitch "top button".
・Selvedge in coin pocket.
・Crotch rivet.
・Reinforcing cloth in the lower half inside the back pocket.
・2-color stitching of orange and yellow.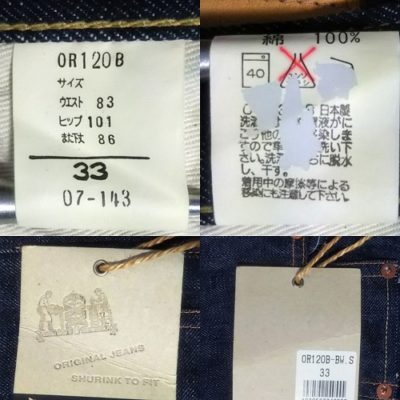 Cotton 100% = 綿100%
Big John
Shrink to fit
※condition
Dead stock.
Good condition.
Trace sandwiched by the hanger is in the leather label.
The characters on one side of the inner display tag disappear.
There are fold wrinkles due to storage.
No sunburn or color loss.
Display size W 33in"83cm" L 86cm"
((Be sure to refer to the actual size.))
It is not raw denim. But shrink to fit.
Actual size
1 Rise   11.417 inch "29 cm"
2 Waist  31.496 inch "80 cm"
3 Hips  13.976 inch "35.5 cm"(Flat)
4 Thigh width  12.598 inch " 32 cm"(Flat)( Measure 10 cm below the base of the crotch)
5 Inseam  35.039 inch "89 cm" (Measure inseam seams)
6 Hem width  9.527 inch " 24.2 cm"(Flat)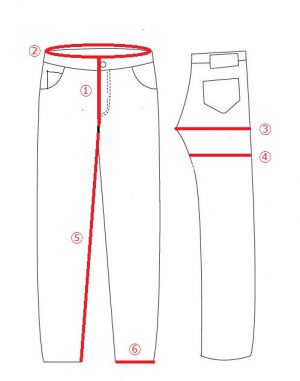 ---
The items introduced on this website are sold at the ebay auction "denim-wing store".
(( This website page has not been deleted even if the product is sold out.We appreciate your understanding.))
---
Sponsored Links