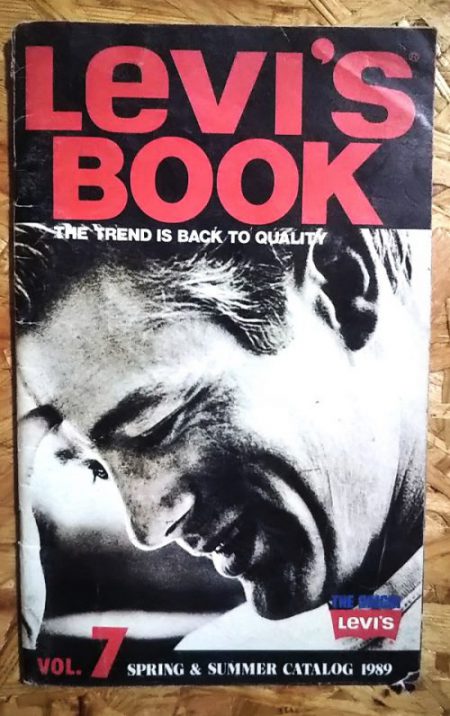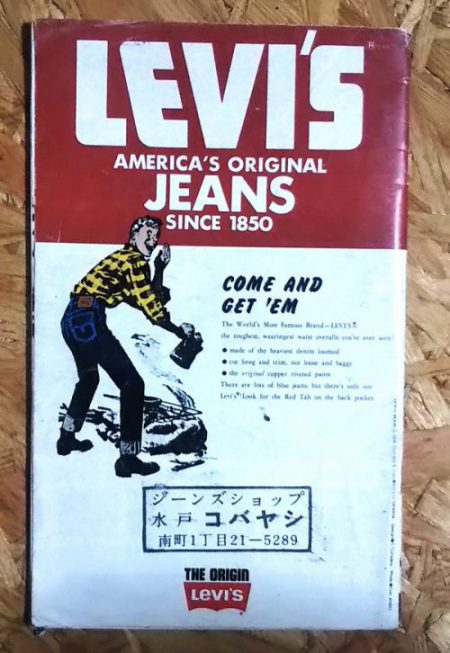 Levi's Book (Catalog), Spring-Summer 1989
The back cover is stamped with the store's stamp.
Sponsored Links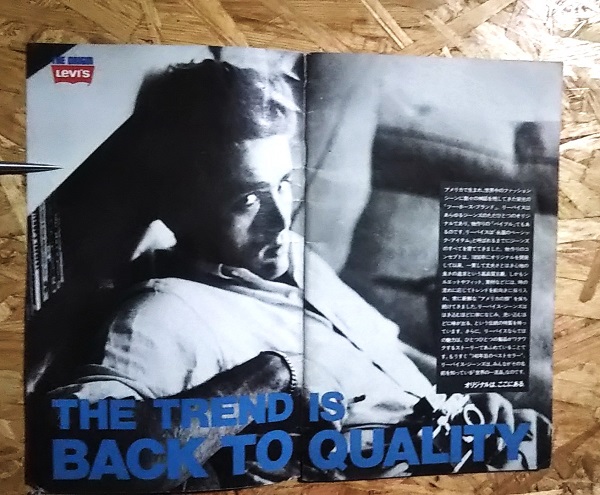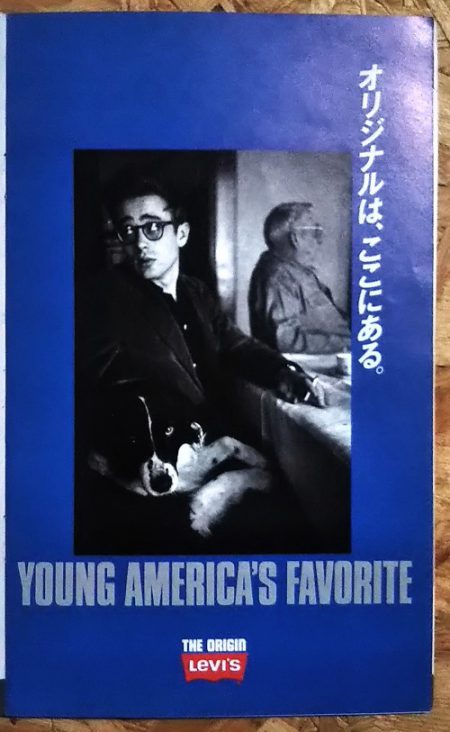 James Dean is used as the official mascot.
Speaking of James Dean, "Lee101"
I think he also wore Levi's, but there aren't many left in his photo.
Jeans = James Dean at that time
James Dean = Cool
It was probably one of the sales strategies.
Levi's doesn't use James Dean these days.
That's probably because James Dean's favorite jeans were widely known as "Lee101".
The photos in the Levi's Book also use only the photos of the face and upper body.
Postscript
By the way, the jeans that James Dean wore are "Lee101"
The "Lee101" is made in 1952.
Jeans from the 1950s have a wide silhouette.
It's the same for Levi's and Lee.
It was resized to a slim silhouette.
It seems that resizing was popular among young people at that time.
The current James Dean replica is the silhouette of when it is resized.
Sponsored Links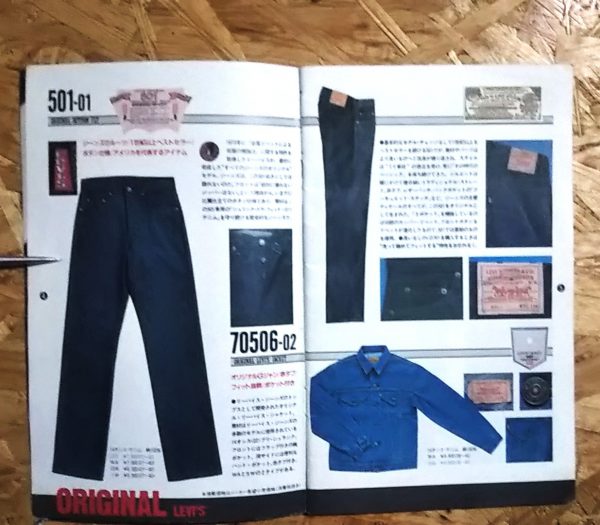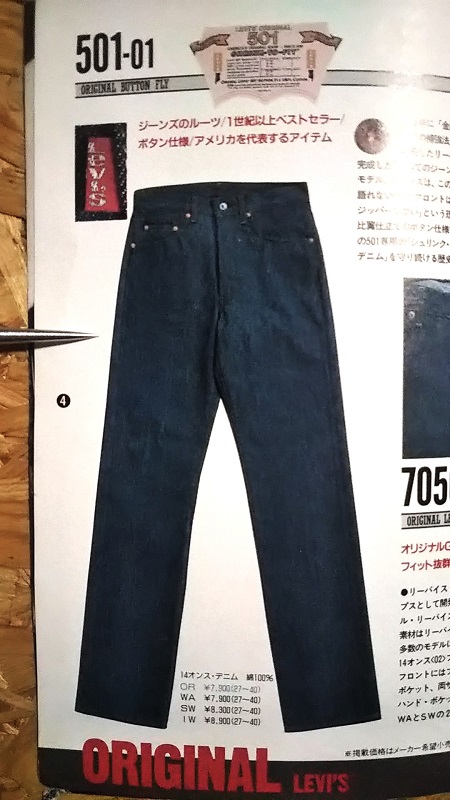 Levi's 501 is of course listed first.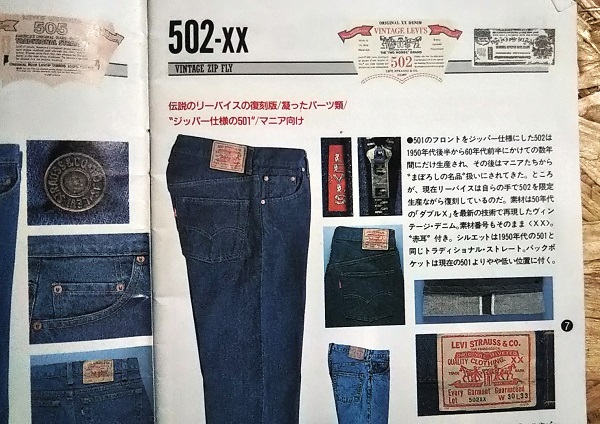 "Levi's 502XX" is the only jeans made from selvedge denim.
Levi's 501ZXX successor model 502XX.
Only the 502XX reproduction of that zipper fly.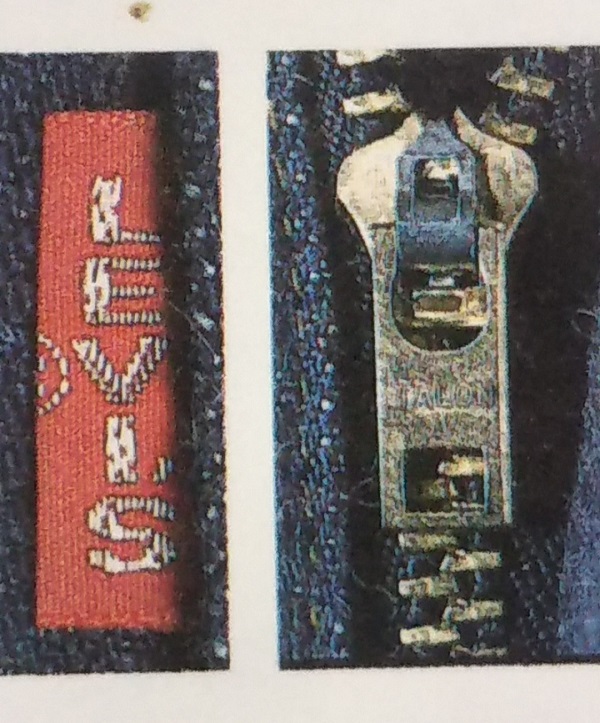 The zipper is "TALON zipper" and the red tab is "Big E".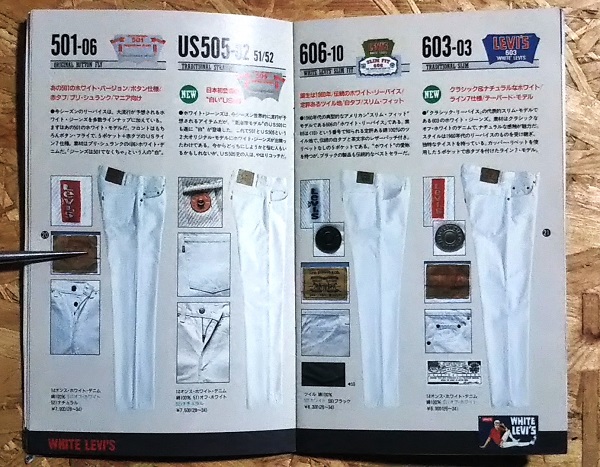 White Levi's is also substantial.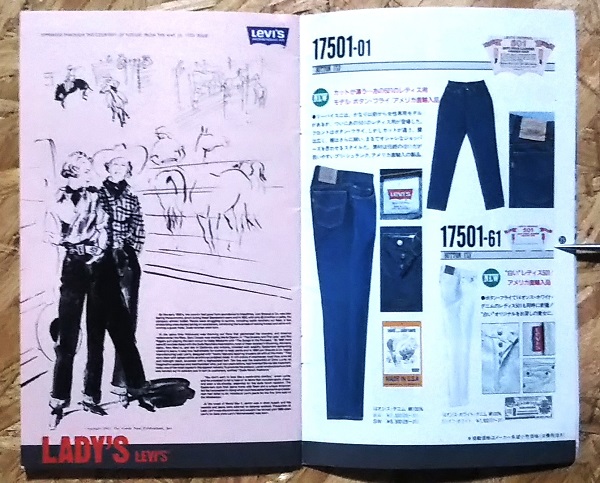 501 for women.
"701" is famous for vintage 501 for women, but it is "17501" in this Levi's book.
Original Levi's 501 for women, not a reproduction of Vintage Levi's.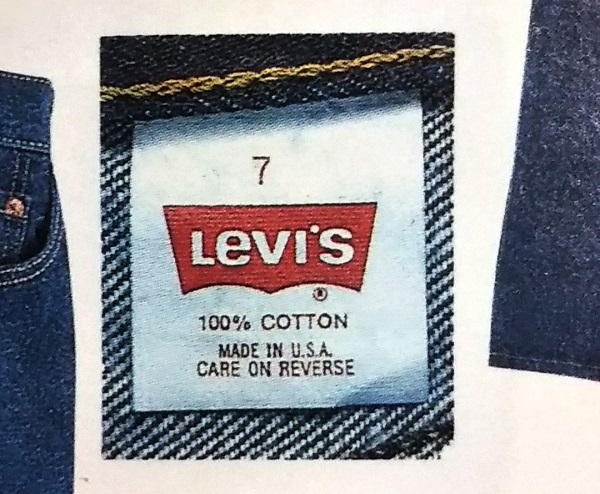 Inner display tag used from 1985 to 1995.
As it is for women, there is no waist display.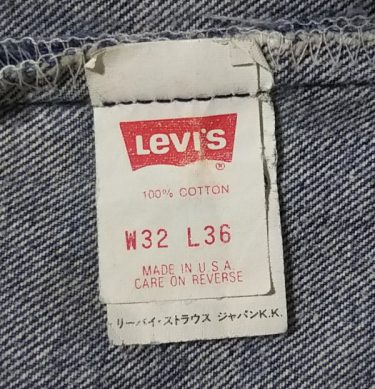 It will look like this after decades.
Sponsored Links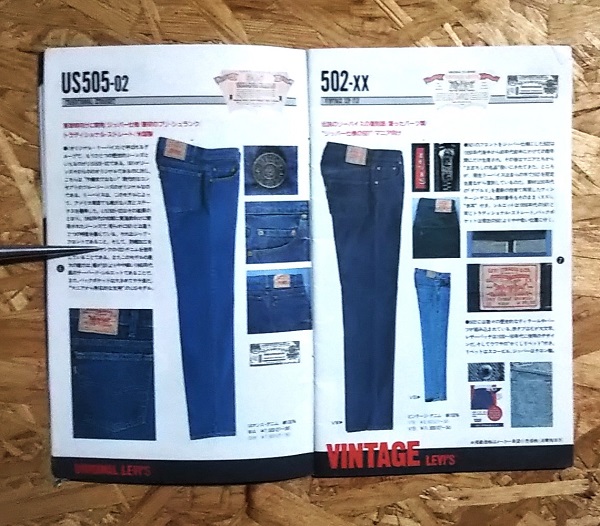 There is US Levi's 505.
Now, there are skinny etc. and Levi's 505 is a regular straight.
It has a slightly more relaxed fit than Levi's 501.
However, the Levi's 505 was originally a tapered straight silhouette with the hem of 501 shrunk down.
Some tall and slender people prefer to wear Levi's 505 instead of Levi's 501.
It was as popular as Levi's 501.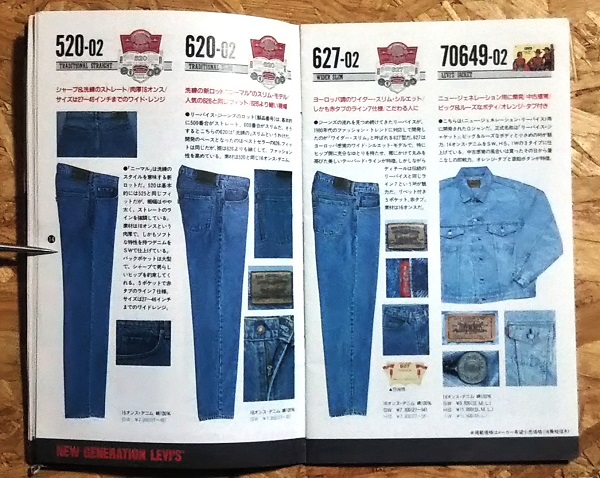 At that time, used processing had not progressed yet.
There were "stone wash" etc., but most of them are flat-fade washed jeans.
Sponsored Links