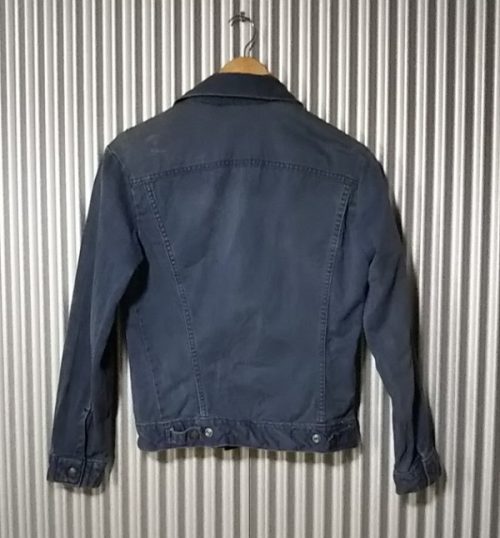 Sponsored Links
Made in USA
cotton 100%
It was sold in the 1970s.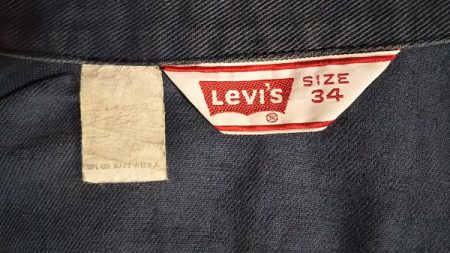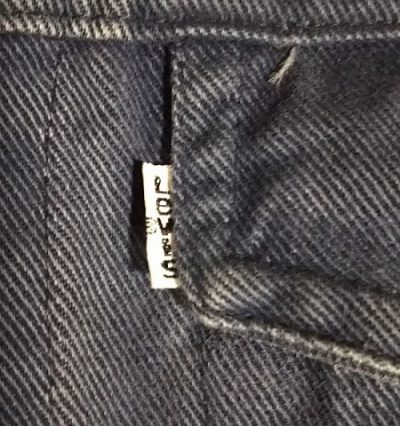 Sponsored Links
※condition
No tears・holes
There is rubbing and dirt on the collar. (image)
There is a strong rubbing next to the seam on the left shoulder. (image)
There is rubbing near the left shoulder of the back. (image)
It is about 40 to 50 years old, and there are other things that cannot be represented by explanations and images.
There is a feeling of use as a whole.
The color is closest to the image on the hanger.
No problem with wearing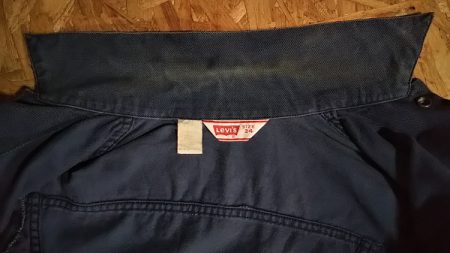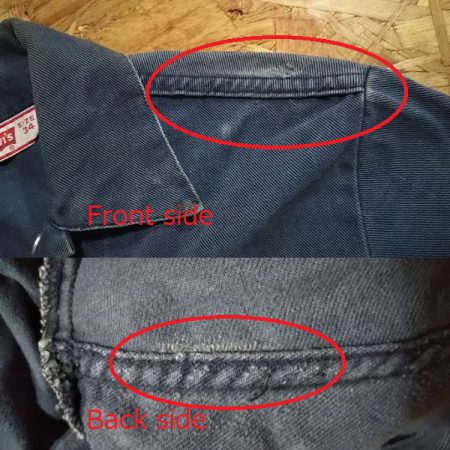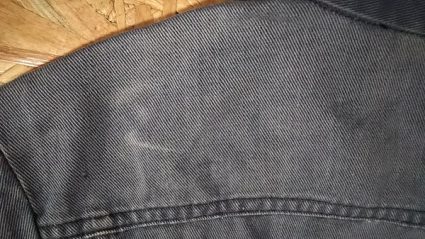 Sponsored Links
Display size 34
Actual size
Shoulder to shoulder 17.126 inch "43.5cm"
Armpit to armpit 18.11 inch "46cm"
Width of the body (measured 10 cm under the armpit) 17.007 inch "43.2cm"
Waist (flat) 16.22 inch "41.2cm"
Length (without collar) 22.952 inch "58.3cm"
Shoulder to cuffs 22.834 inch "58cm"
Armpits to cuffs 18.425 inch "46.8cm"
Armhole (straight line distance from shoulder to armpit"flat") 8.346 inch "21.2cm"
((Please allow for a small degree of error.))
---
The items introduced on this website are sold at the ebay auction "denim-wing store".
(( This website page has not been deleted even if the product is sold out.We appreciate your understanding.))
---
Sponsored Links