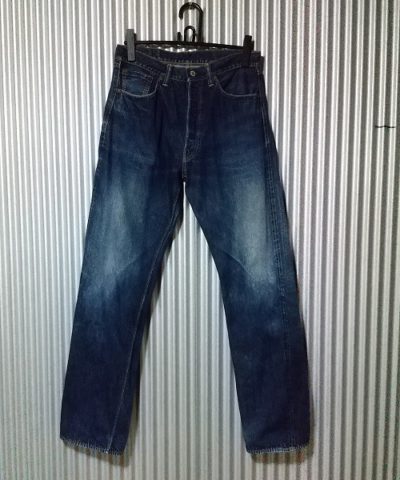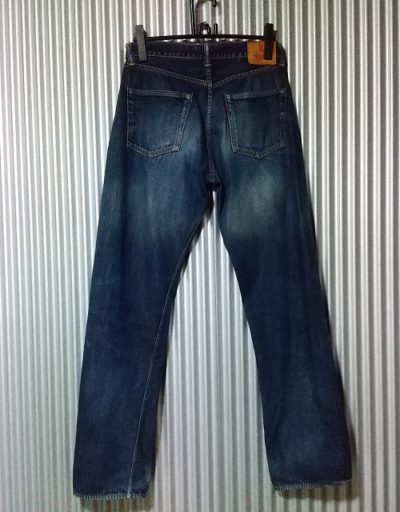 Selvedge and Hem – WAREHOUSE 1000 (1000XX).
Model XX
Model 1000 [1000XX] representing WAREHOUSE & CO.
(End of sale in summer 2007,The leather label design is also different from the current one.)
This fabric woven with Strongly twisted yarn.
By twisting the yarn strongly, the surface of the yarn is dyed deeply with indigo.
However, the center of the thread is not dyed.
By leaving the white part in the thread,
The feature is that "HIGE" etc. appear clearly and fade coolly.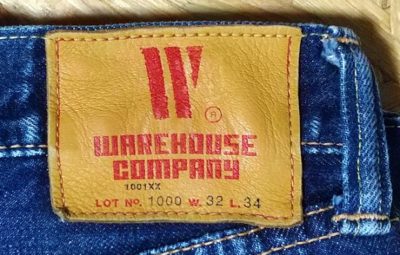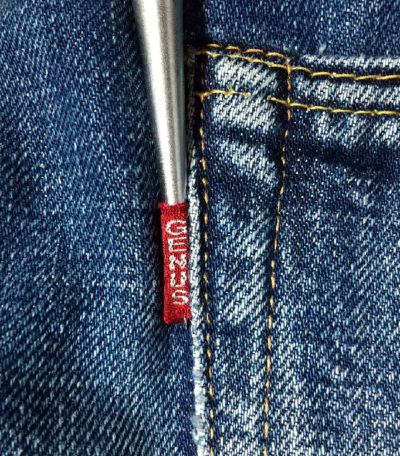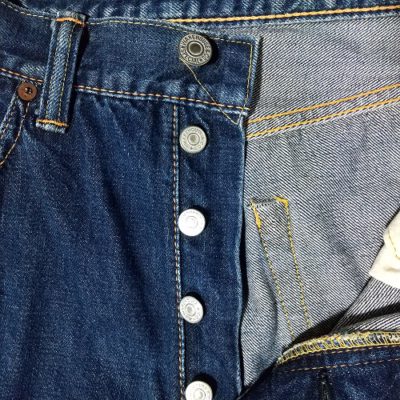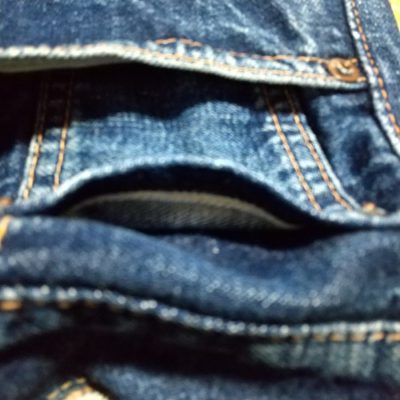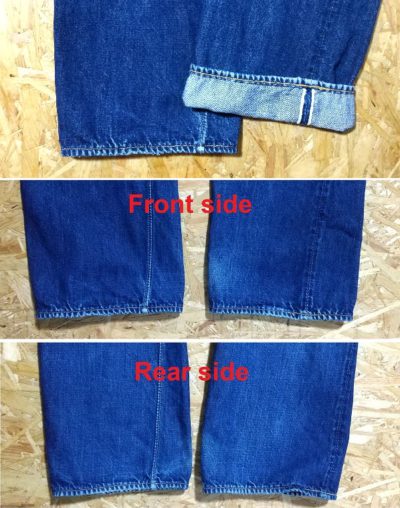 Detail
・Leather label
・Selvedge denim
・V stitch "top button"
・Button fly
・Selvedge in coin pocket
・Hidden rivets
・Two-color thread of yellow and orange
・Chain stitch "hem"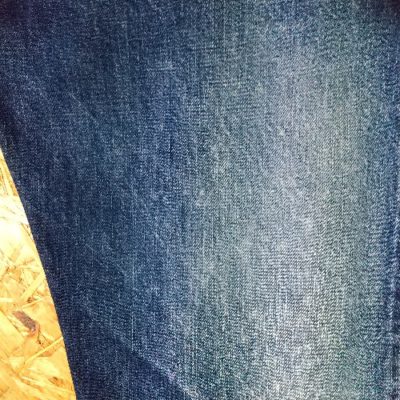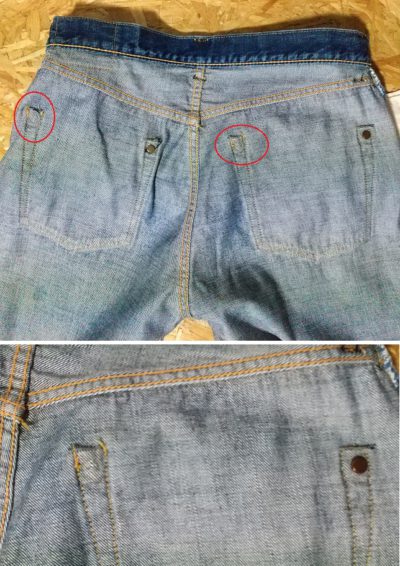 ※Condition
Good Condition.
No tears or holes.
There is a slight mottled pattern on the fade. (Image)
The hidden rivets on the left and right back pockets are gone one by one. (Image) It seems that the load was applied and it disappeared. This is a phenomenon that can be seen occasionally. There is no change in the stitch and the strength is not a problem.
No problem in wearing.
What is "WAREHOUSE&Co"
The warehouse company considers the background of the vintage production era that they encountered in a relationship,
We thoroughly research everything from a single thread to fabric, sewing, and washing. ((From the WAREHOUSE & Co website))
As mentioned above, "WAREHOUSE & Co" disassembles and researches expensive vintage jeans and makes replicas.
People who only accept genuine vintage jeans but not reprinted jeans
Among those people, "WAREHOUSE & Co" jeans are made with a focus on vintage, such as fabrics and sewing, so that some people will accept them.
Please search for "WAREHOUSE&Co" on the Internet.
size W32 L34
(It's shrinking.Please be sure to refer to the actual size.)
Actual size
"1-6 Image 12"
1 Rise  11.811 inch "30 cm "
2 Waist  31.102 inch "79 cm"
3 Hips  12.283 inch "31.2 cm"(Flat)
4 Thigh width  11.692 inch " 29.7 cm"(Flat)( Measure 10 cm below the base of the crotch)
5 Inseam  32.677 inch "83 cm" (Measure inseam seams)
6 Hem width  8.267 inch "21 cm"(Flat)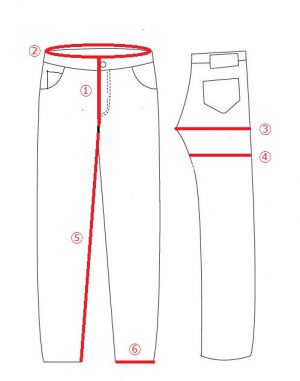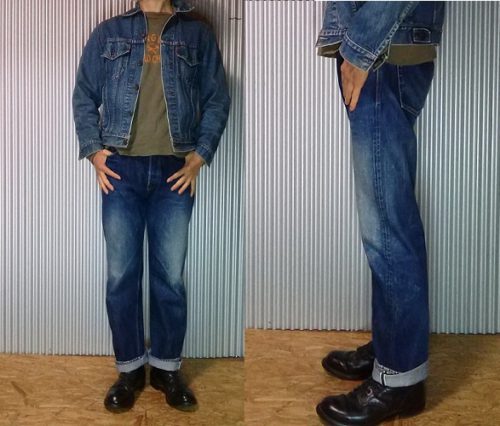 ---
The items introduced on this website are sold at the ebay auction "denim-wing store".
(( This website page has not been deleted even if the product is sold out.We appreciate your understanding.))
---
Sponsored Links