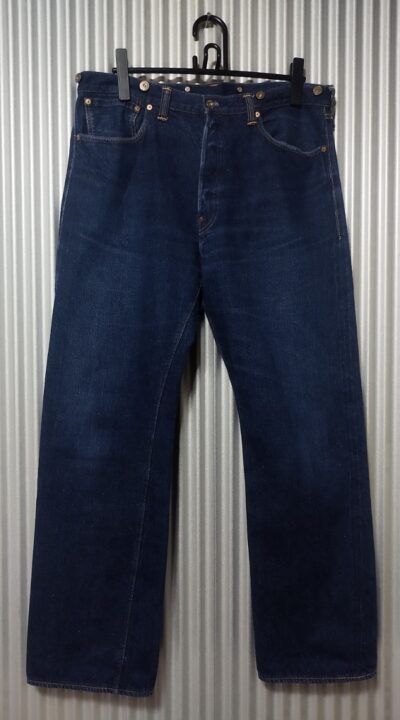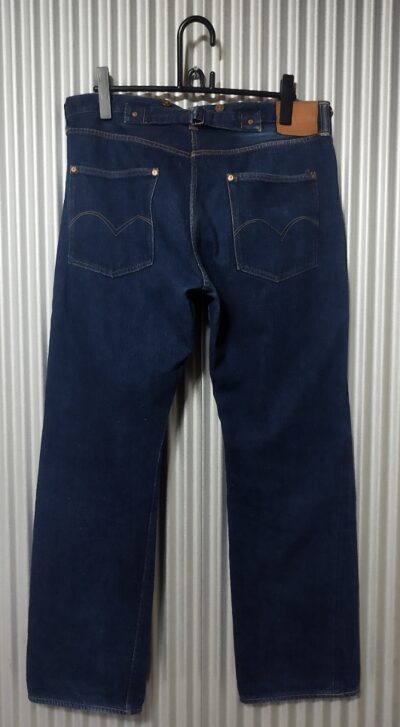 WAREHOUSE & CO.1004XX
"1920s reprint"
Made in Japan.
A limited edition at a directly managed store.
This 1004doubleX is a pair of jeans that was sold in 2015 as a limited edition at a warehouse directly managed store.
As of 2023, the Lot 1004 number is still in use on the "warehouse" 20s-30s 5o1 BUCKLE BACK MODEL model replica.
However, it was difficult to find a model with 100% matching details, even after looking at successive WAREHOUSE 1004doubleX, such as the fact that bullseye buttons are used other than the top button of the button fly.
It was found on the official blog site of "Warehouse" that it was sold as a limited edition in 2015.
The details are also 100% matched.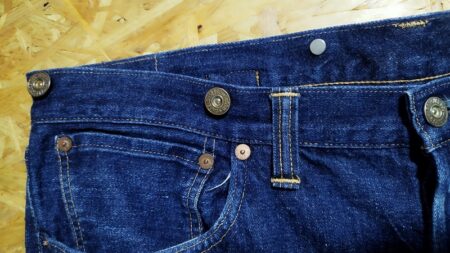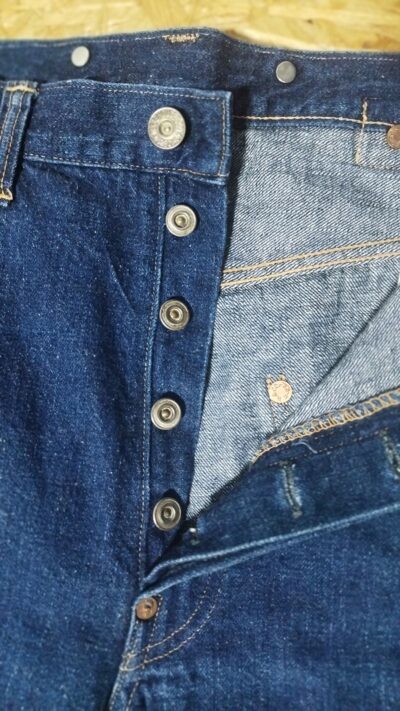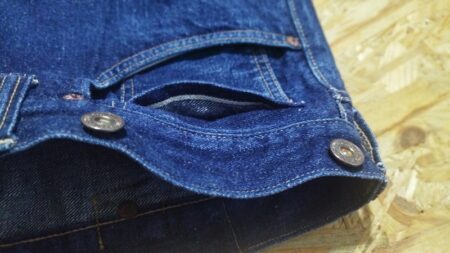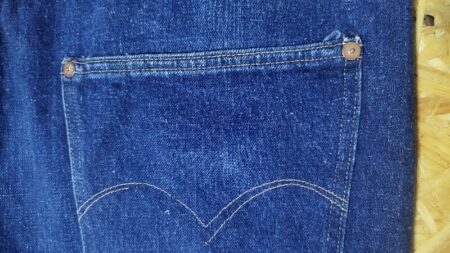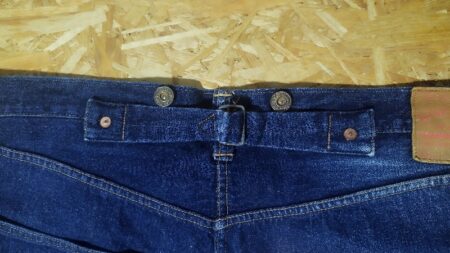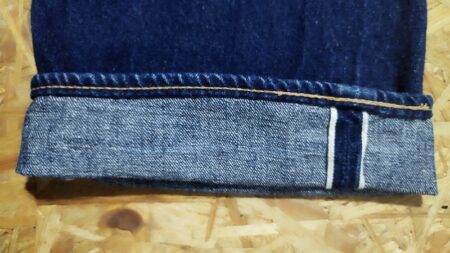 ※Detail
・ Leather label
・ Selvedge denim
・ Suspender button
・ Crotch rivet
・ Out side rivets "back pocket"
・ Selvedge in coin pocket
・ Cinch back
・ Belt loop uses light-oz denim used for denim shirts.
・ Belt loop with bulging center.
・ Chain stitch "hem"
Levi's 5o1 hem chain stitch,
The 1922 original 5o1 is most likely single stitched.
It is generally said that the hem is chain-stitched since the Levi's 5o1 Buckle-Back model in the 1930s.
Levi's began using chain stitch for sewing other than the hem between 1898 and 1908.
The possibility that the hem of the 1922 501 was sewn with chain stitch cannot be denied. .
I think this WAREHOUSE 1004XX 1922 replica uses the popular chain stitch.
There is no "Red tab".
The Levi's "Red tab" first appeared in 1936 or 1937.
A faithful reproduction of the 501XX, the so-called 1922 model.
The back pocket is reinforced with exposed rivets, and the buckle back has suspender buttons and light oz belt loops.
The top button and suspender button reproduce the old shape from before the 1930s with a hollowed center, and the button on the crotch uses the bullseye type that was before the company name was engraved.
12 middle oz denim is used. This fabric has a slightly light texture, but it has a strong unevenness, and you can expect the color to fade. ((From the "WAREHOUSE & CO." official blog site at the time. ))
By the way, the silhouette is a regular fit.
You might think that vintage jeans are classic fit.
5o1 1930s is a classic fit, but 1920s seems to be a regular fit.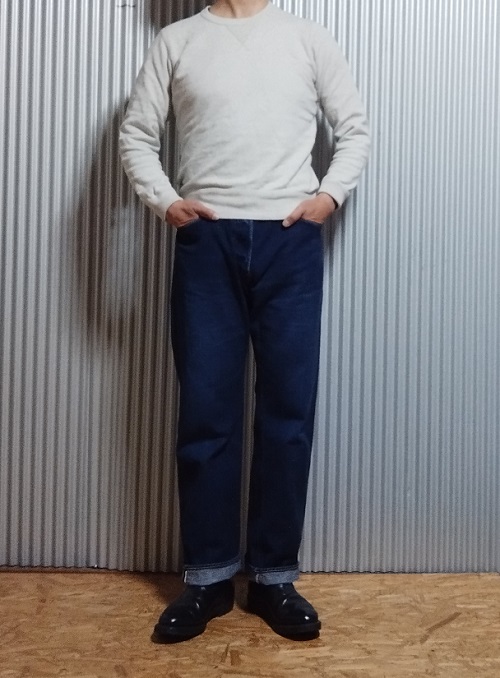 It is quite a reproducibility like "Warehouse".
When you look at and touch denim fabrics, you know you can expect high quality, cool fades.