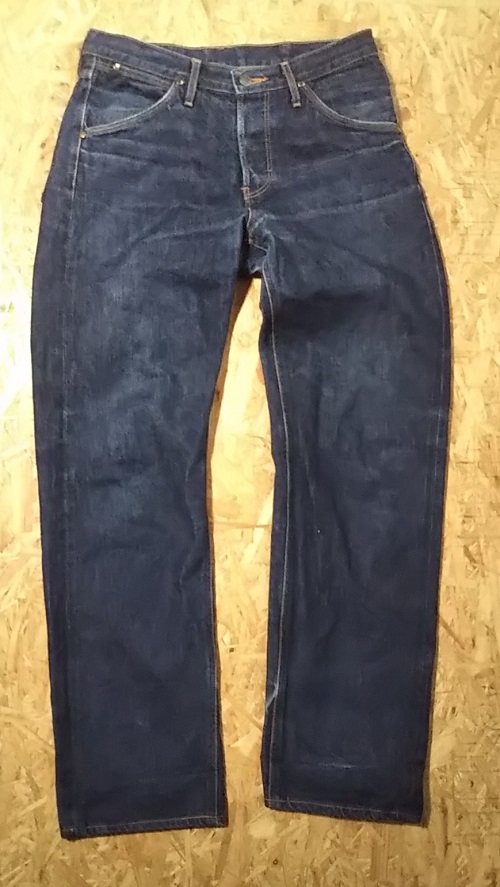 Sponsored Links
1964 model
Selvedge Denim
Right twill weave
button fly
straight
cotton 100% = 綿 100%
Made in Japan = 日本製
Leather label synthetic leather = 革ラベル  合成皮革
Edwin Co., Ltd. = ㈱エドイン商亊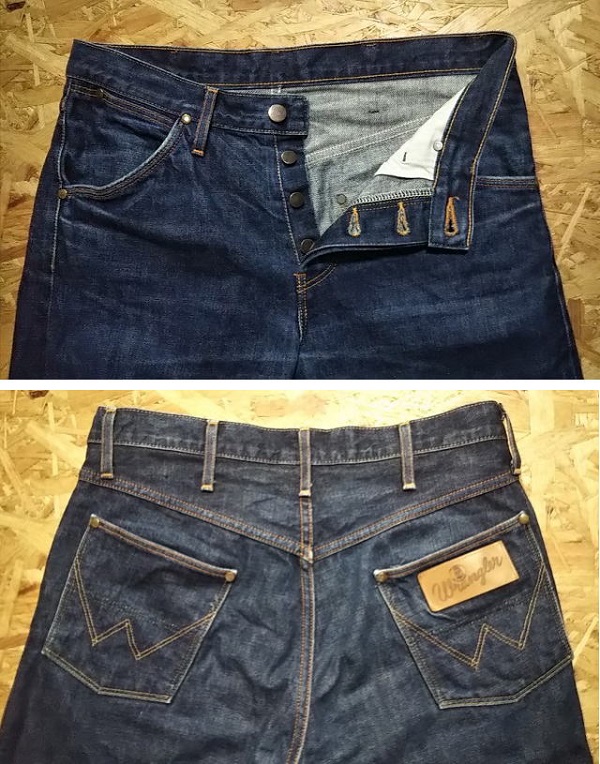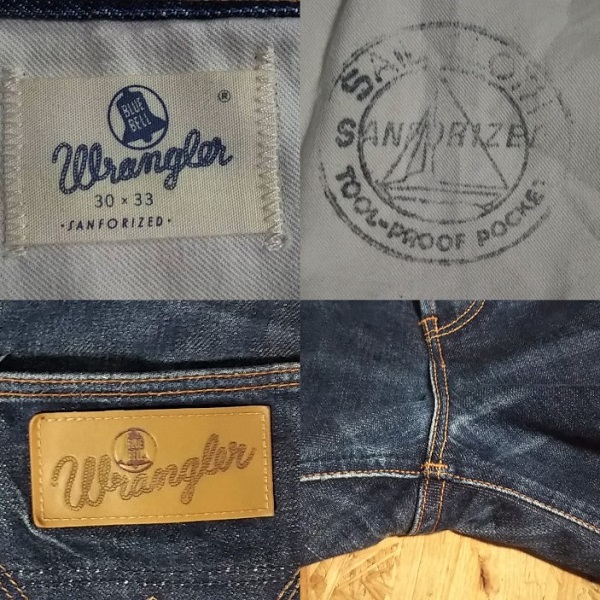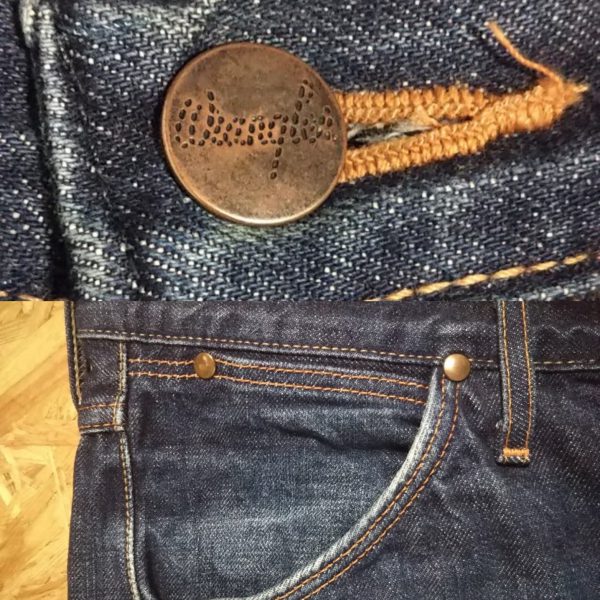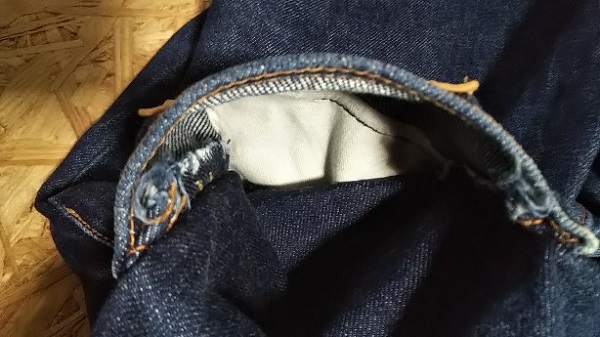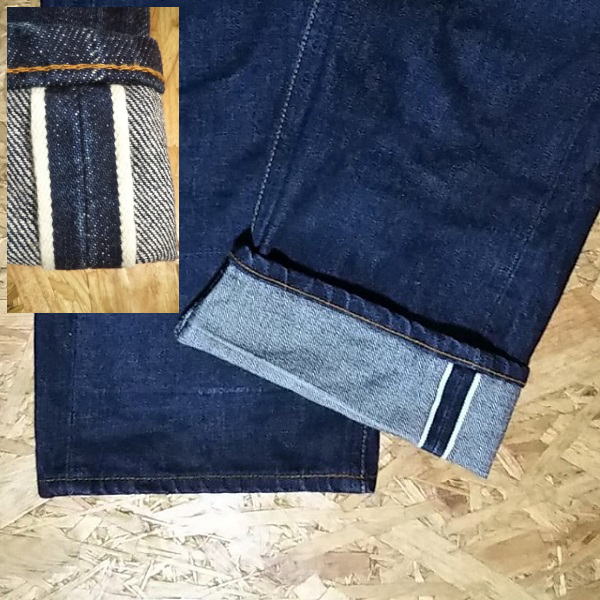 Sponsored Links
Broken denim is represented by Wrangler jeans. This Wrangler
This Wrangler 10mw jeans have the right twill weave as Levi's.
Wrangler 10mw is said to have been manufactured only for one year in 1964.
In the background is a model conscious of town use fashion that was dominates by Levi's at that time.
You can see that the hem width is narrower than 11mw and it is stylish.
※condition
Good Condition.
There is a line that is folded and worn at the hem. (Image)
There is wear on the right hem. (Image) .
No problem with wearing.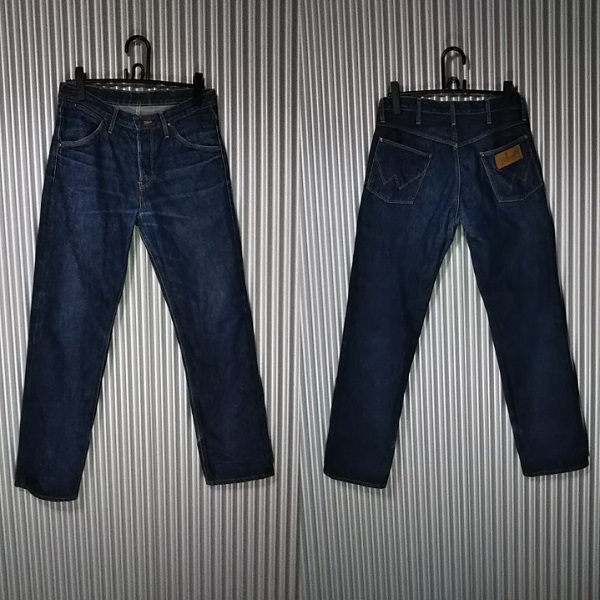 Sponsored Links
Display size W30 L33
((Please be sure to refer to the actual size.))
Actual size
"①-⑥ Image 12"
② Rise   11.0236 inch "28 cm"
③ Waist  31.49 inch "80 cm"
④ Hips  23.3858 inch "59.4 cm"(Flat)
⑤ Thigh width  11.141 inch " 28.3cm"(Flat)( Measure 10 cm below the base of the crotch)
④ inseam  31.1 inch "79cm"
⑤ Hem width  8.15 inch " 20.7cm"(Flat)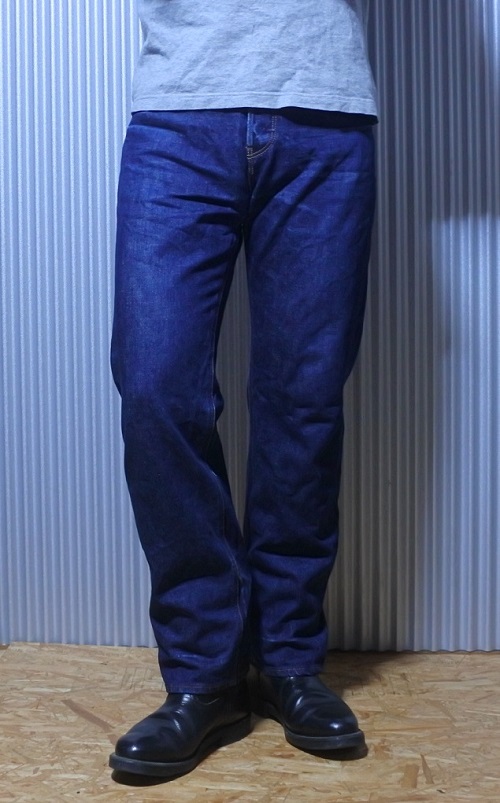 Sponsored Links
---
The items introduced on this website are sold at the ebay auction "denim-wing store".
(( This website page has not been deleted even if the product is sold out.we appreciate your understanding.))
---