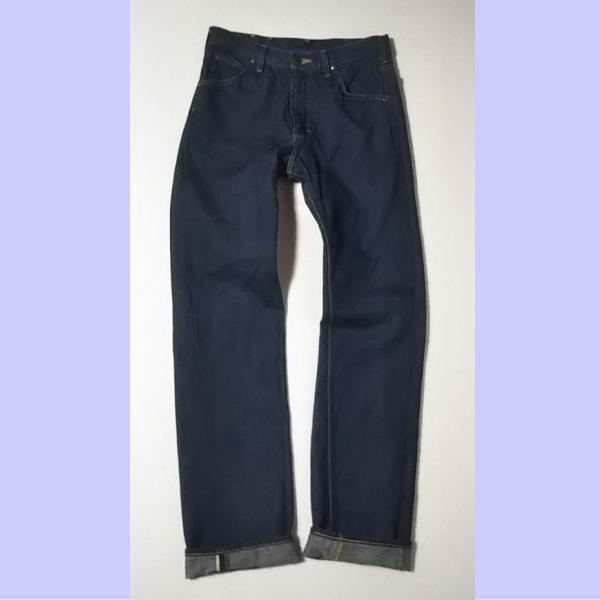 Sponsored Links
60s Lee Riders 101 Jeans Reprint
1960s model
cotton 100%
Left twill weave
Non-stretch
Regular fit straight
Zipper fly
There is no inner tag. Details such as country of origin unknown.
However, the leather label / denim feel is different from the Japanese reprint.
Maybe it's a prototype.
※detail
・One Side Selvedge Denim
・TALON semi-automatic zipper
・Leather label
・Side black tag
・No MR notation(Back pocket piss name)
・Union ticket inside the right back pocket
・7 belt loops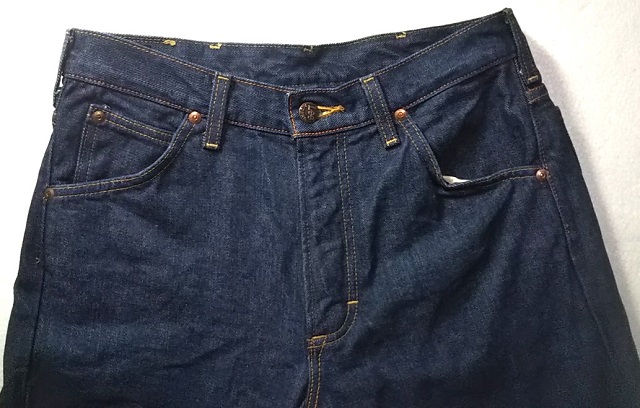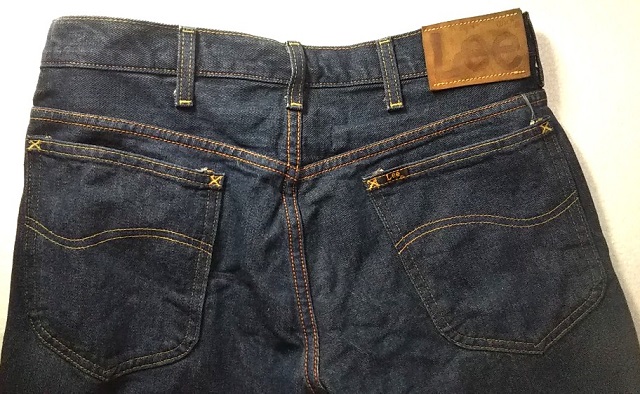 Sponsored Links
※condition
Good Condition.
No tears or holes.
Wear less often.
No problem in wearing.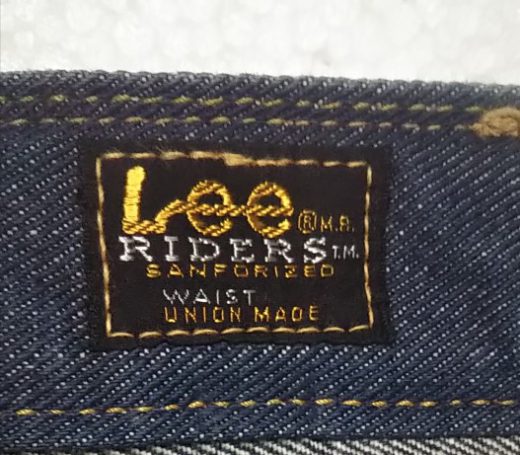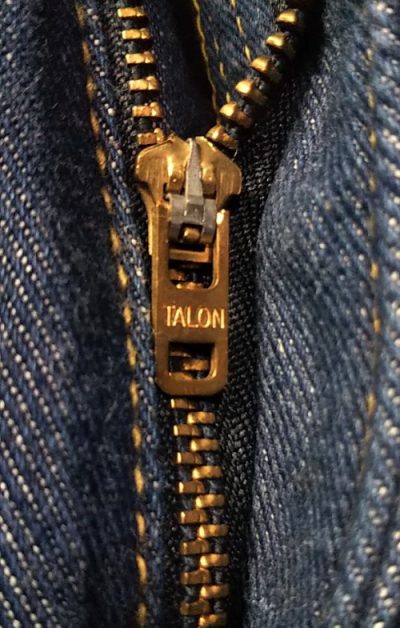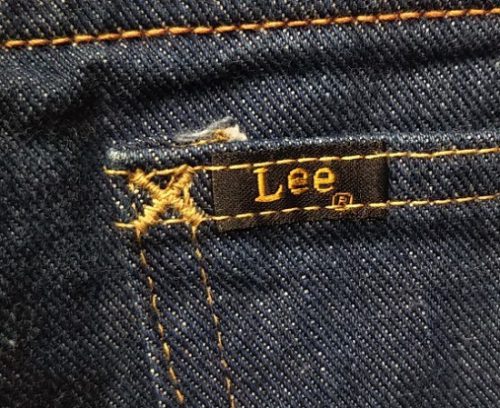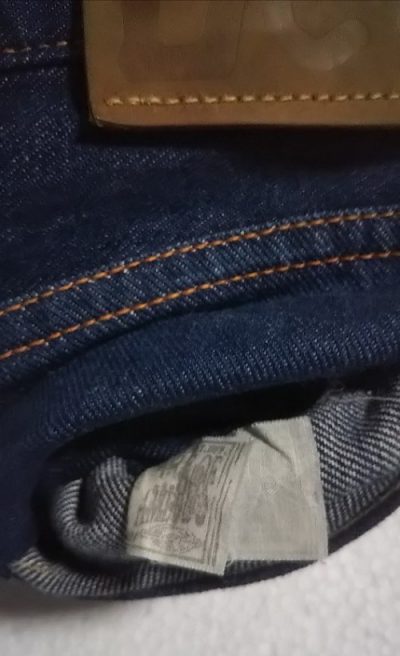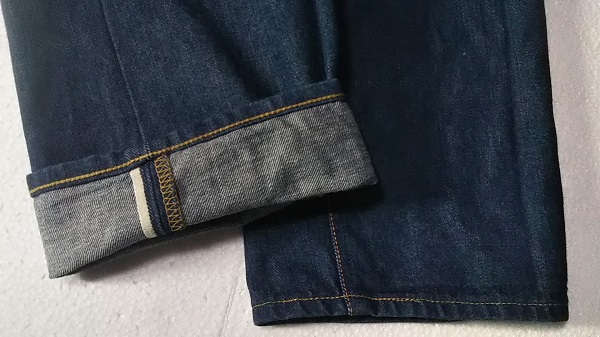 Sponsored Links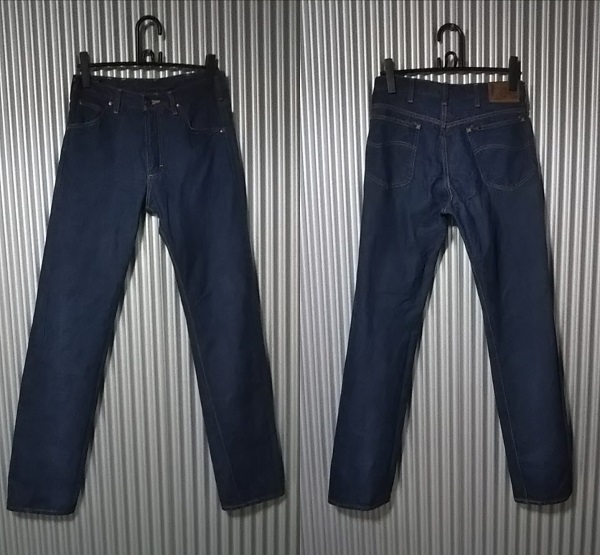 Display size None.
((Please be sure to refer to the actual size.))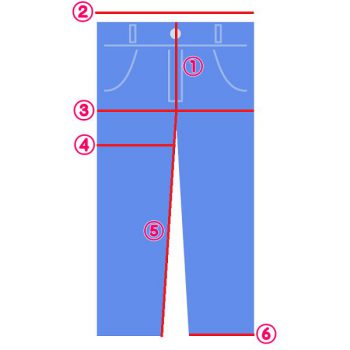 Actual size
① Rise  11.0236 inch "28 cm"
② Waist  29.9213 inch "76 cm"
③ Hips  22.8346 inch "58 cm"(Flat)
④ Thigh width  10.6299 inch " 27cm"(Flat)( Measure 10 cm below the base of the crotch)
⑤ Inseam  34.4488 inch "87.2cm"
⑥ Hem width  8.7401 inch " 22.2cm"(Flat)
※The feeling worn by 182cm / 65kg is tight from the waist to the thighs. ((It's just like
a famous photo of James Dean wearing a red jacket and Lee Riders jeans. It's
just my personal impression.))
Sponsored Links
---
The items introduced on this website are sold at the ebay auction "denim-wing store".
(( This website page has not been deleted even if the product is sold out.we appreciate your understanding.))
---