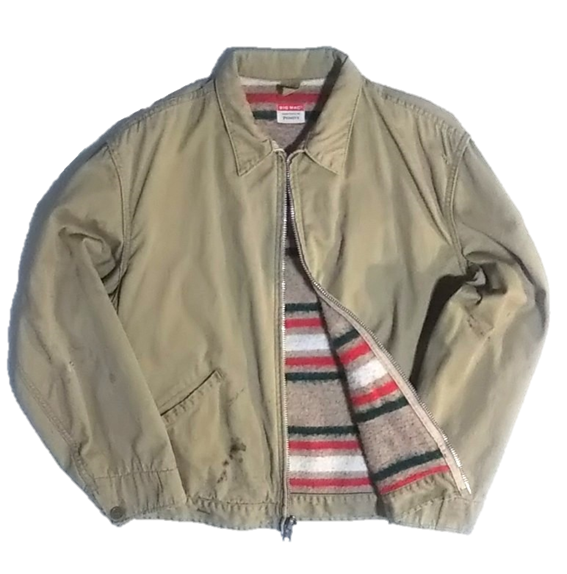 It is a jacket of 60s Penney's BIG MAC.
Lining is blanket
TALON zip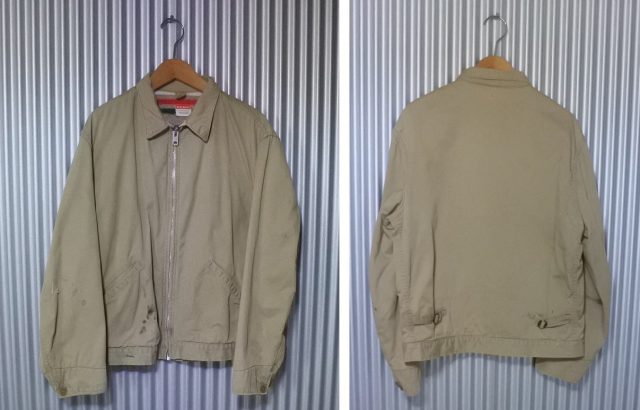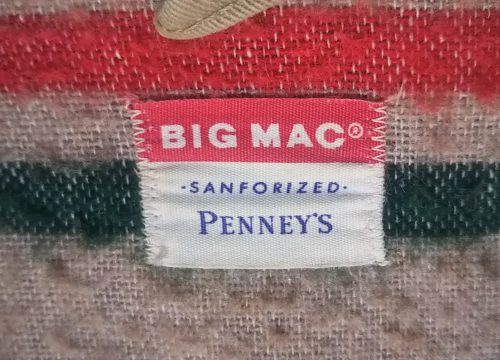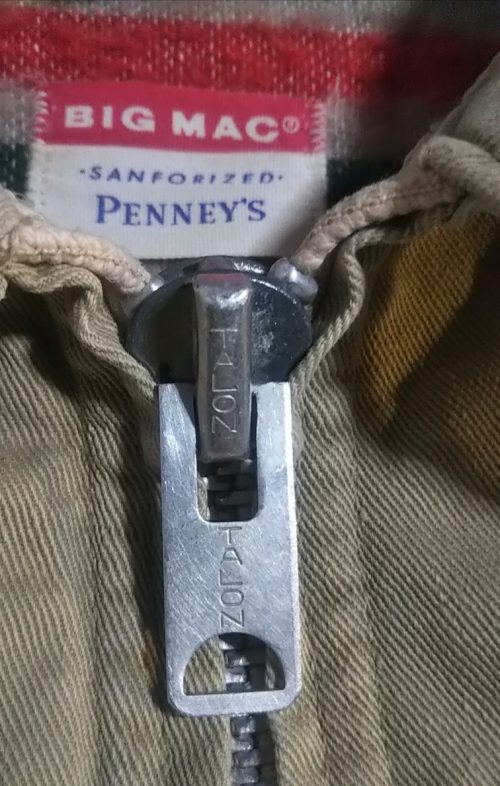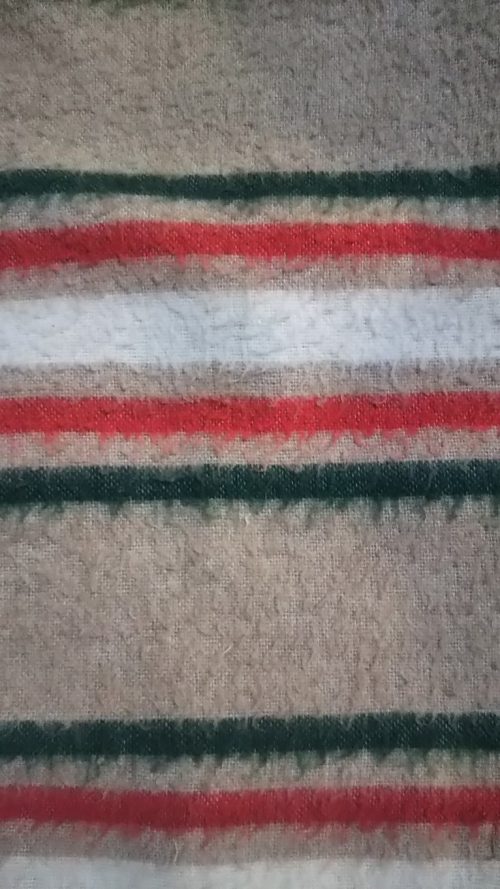 The condition includes stains, holes, and broken stitches.
((Check with image))
There is no problem with the zipper fly lining.
There is no problem in wearing.
In my opinion, if you like the old feeling, you don't need to repair it.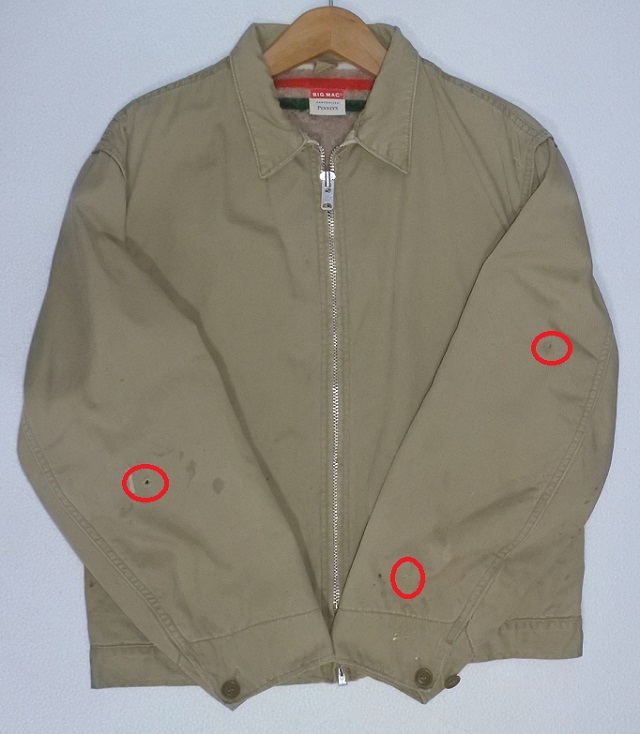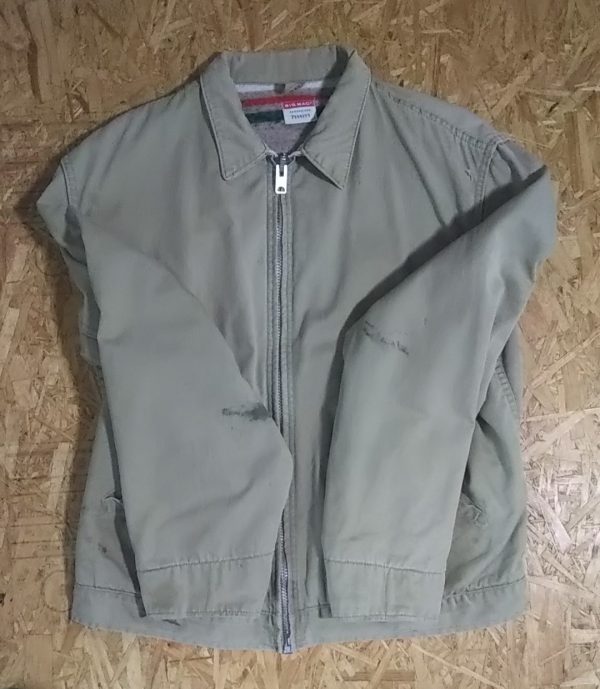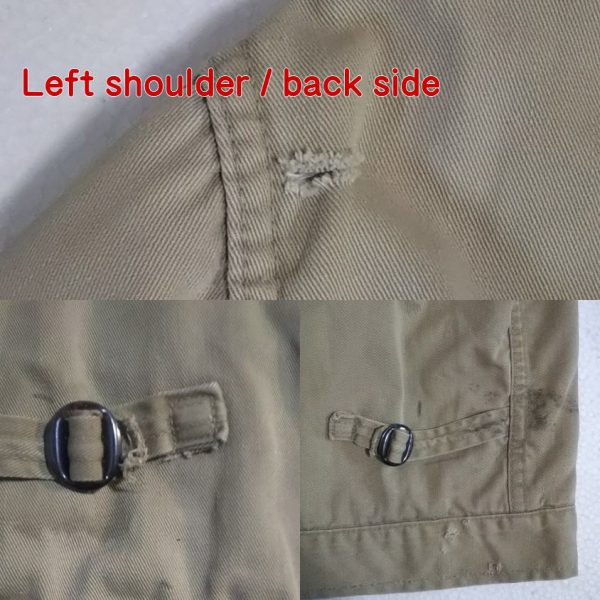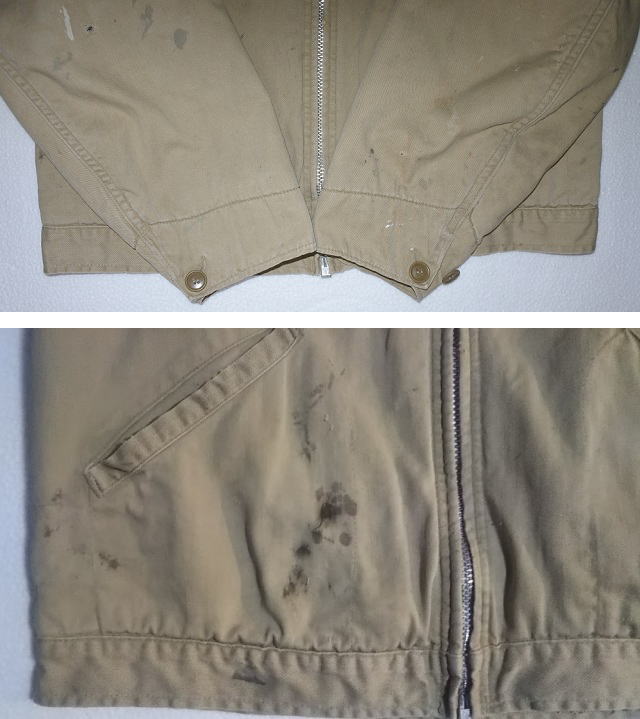 Actual size
Shoulder width 20.08 inch "51cm"
Width of the body (Armpit to Armpit) 23.9 inch "60.7cm"
Waist 20.6inch "52.3cm"
Length (without collar) 25.47inch "64.7cm"
Shoulder to cuffs 25.47 inch "60.8cm"
Armpits to cuffs 18.35 nch "46.6cm"
There is no size display.
I think it's about 44 size.
---
The items introduced on this website are sold at the ebay auction "denim-wing store".
(( This website page has not been deleted even if the product is sold out.we appreciate your understanding.))
---