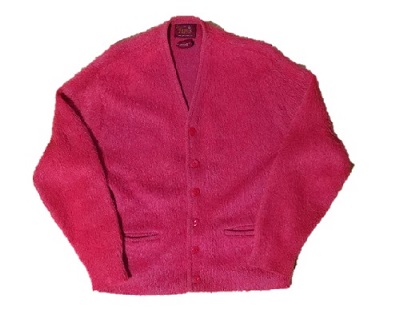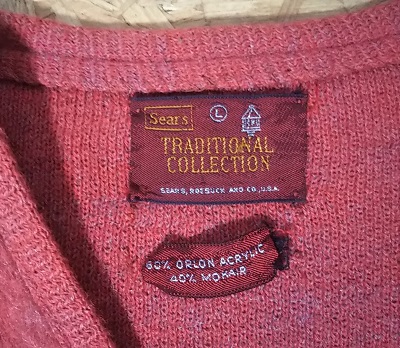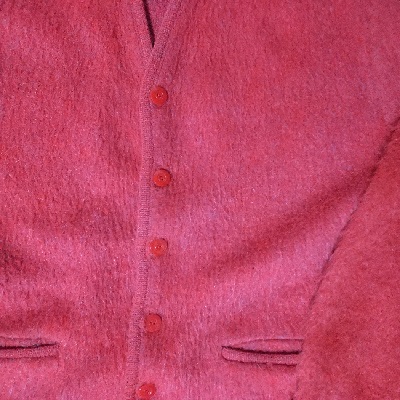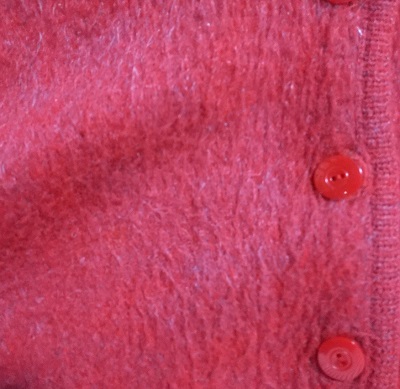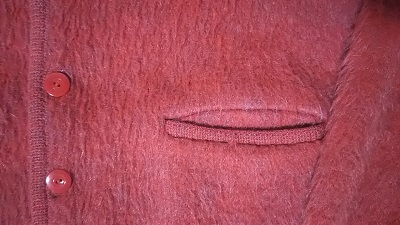 In Japan, the old mohair cardigan is one of the standard vintage clothing.
However, although it is a standard, it is not that much that everyone owns vintage clothing lovers like denim.
Mohair cardigans were recognized as vintage clothing.
I think the popularity is due to Kurt Donald Cobain "Vocalist and guitarist of rock band Nirvana".
Photos of him wearing a mustard-colored mohair cardigan and singing are sometimes featured in fashion magazines.
Mustard colors, earth colors, Argyll pattern, etc. are popular.
It's expensive.
Sponsored Links



My mohair cardigan is red.
It wasn't very popular and probably didn't sell.
It was pretty cheap.
I thought it was difficult to coordinate because it was red, but when I put it on, it wasn't.
I think it's because even red has faded in 50 years.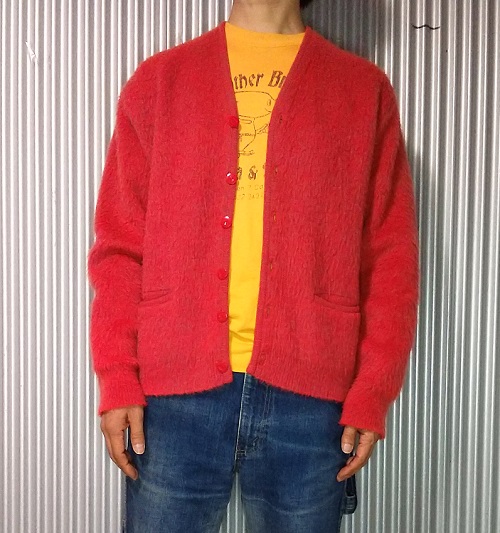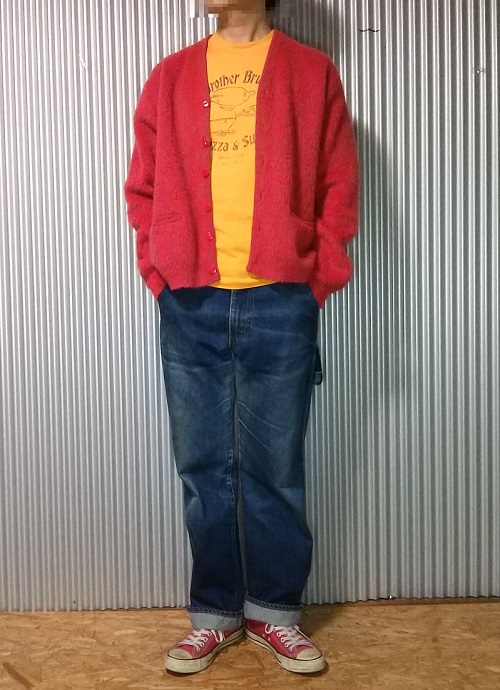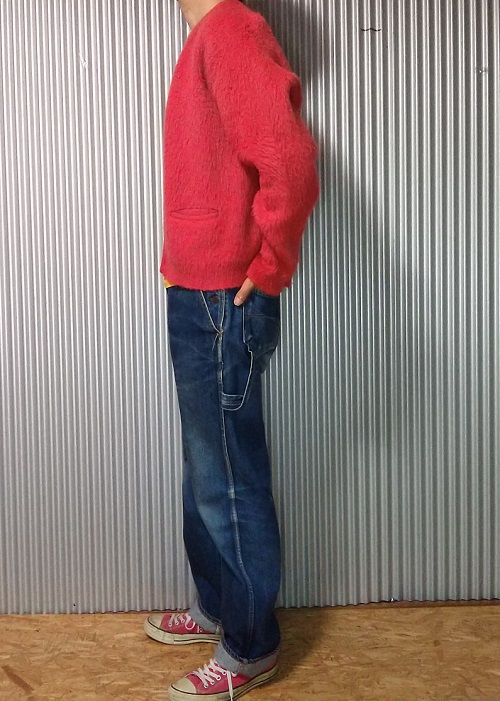 Sponsored Links