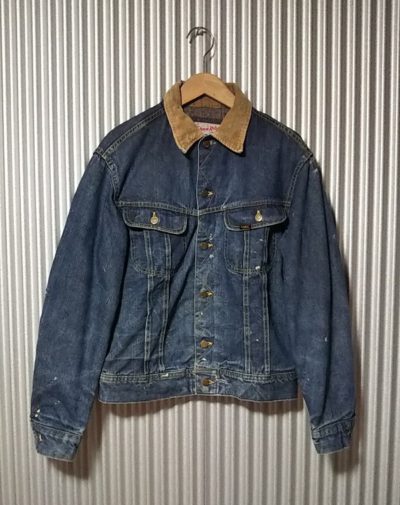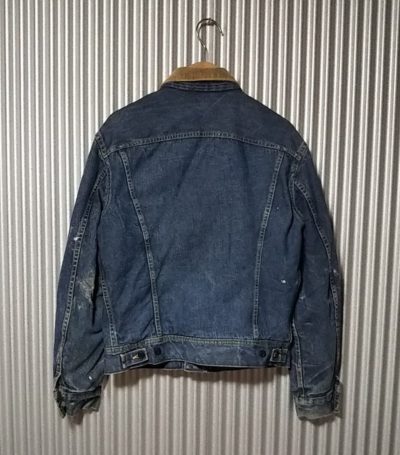 70s Lee 101 LJ Storm Rider Jacket. Made in USA 1970-1973 size 40 LONG
Vintage "original"
It was sold in the 1970-1973.
Made in USA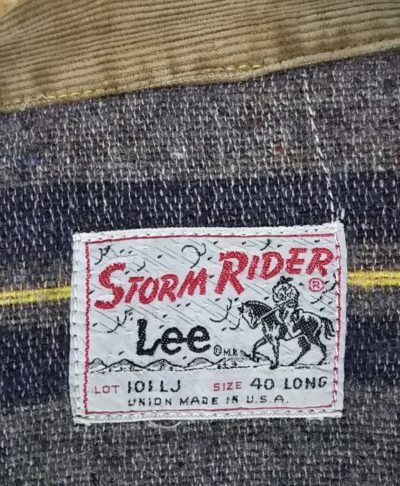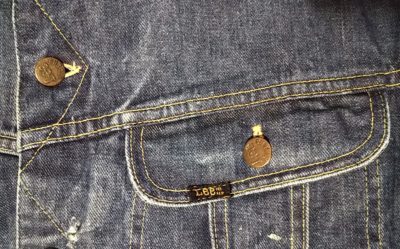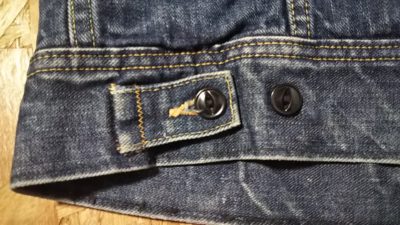 detail
・ Horizontal striped lining
・ Tag with the letters "101LJ"
・ "® (register)" and "MR" notation on the pis name tag
・ Cat eye button "back adjuster"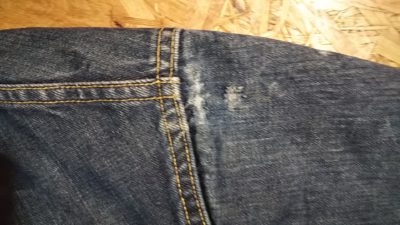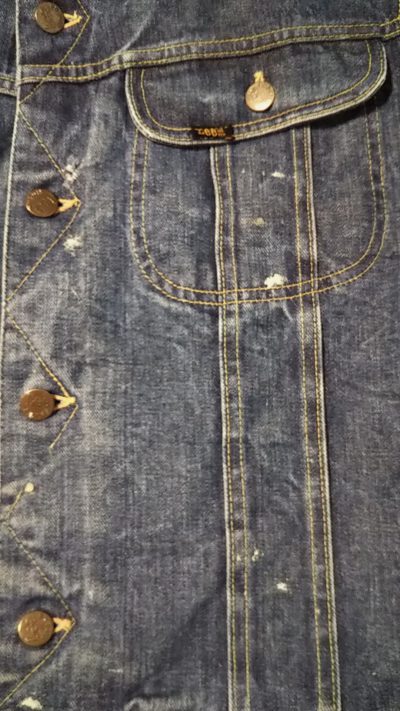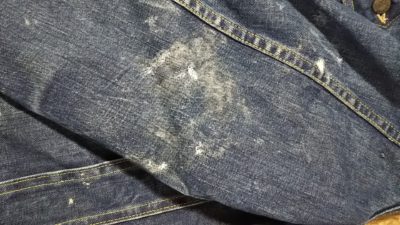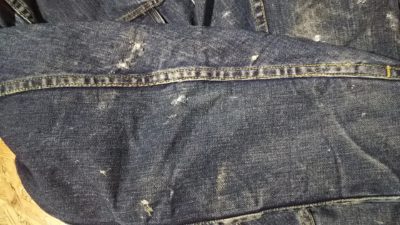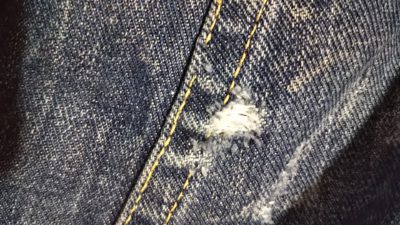 ※condition
Fade overall.
Hole in the lining. (image)
Frayed and holes on both (with weft threads remaining)
Frayed shoulders and holes (with weft threads remaining)
Comes with white paint.
There are places where the stitches are cut.
No problem with wearing
White spots on the back are also on the "front" and "arms" of the paint.
"There is no big damage to the back, collar, cuffs, etc., and the place of damage is like the damage processing made by the modern denim maker, so it's cool.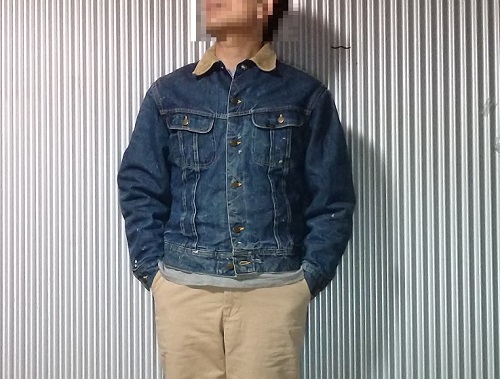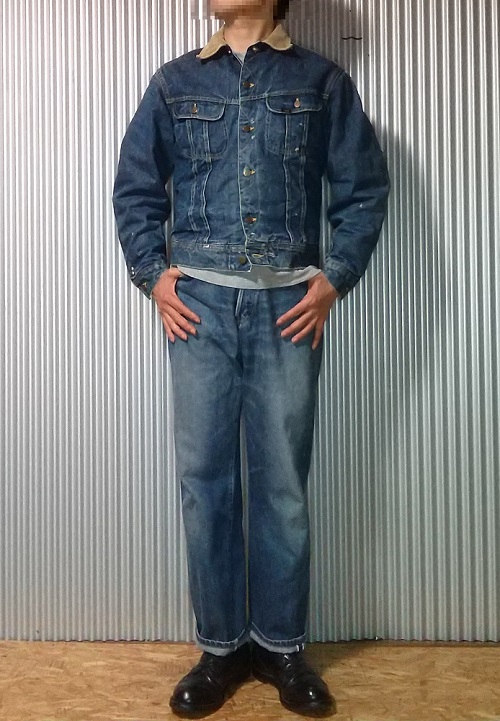 Display size 40 LONG
It feels a little small because it has a lining when worn.
Please compare the actual size with your jacket.
Actual size
Shoulder to shoulder 19.409 inch "49.3cm"
Armpit to armpit 22.440 inch "57cm"
Width of the body (measured 10 cm under the armpit) 21.259 inch "54cm"
West (flat) 18.897 inch "48cm"
Length (without collar) 23.818 inch "60.5cm"
Shoulder to cuffs 24.606 inch "62.5cm"
Armpits to cuffs 18.503 inch "47cm"
Armhole (straight line distance from shoulder to armpit"flat") 10.236 inch "26cm"
Sponsored Links