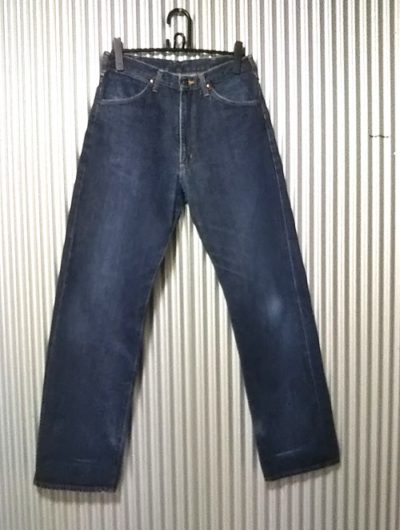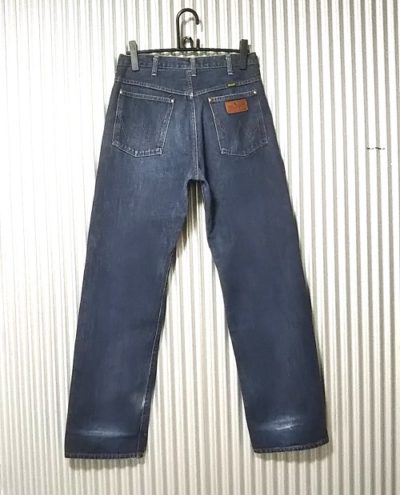 Lot number :M1107
Made in Japan.
Sponsored Links
Made in the 90s, this jeans is packed with the details of vintage jeans.
In Japan, vintage jeans became popular from the latter half of the 1980s, and denim became a big fashion in the 90s.
As it is today, vintage jeans details, especially denim with selvedge, were popular.
At that time, This jeans was made.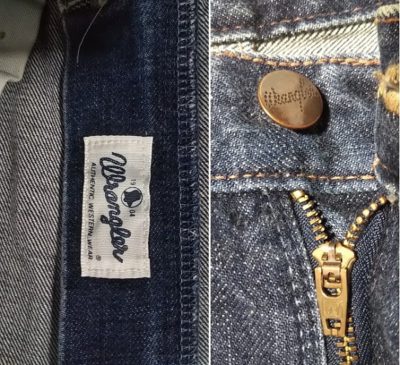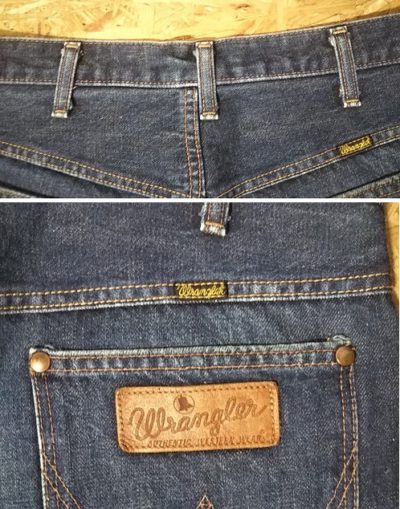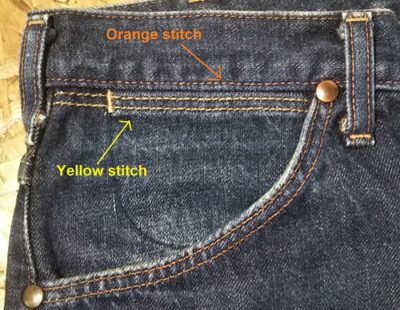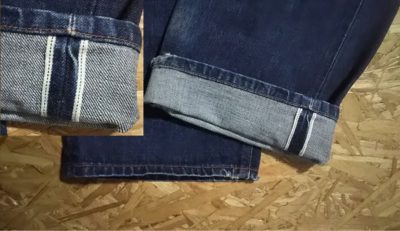 Detail
・ Selvedge
・ Side-shifted belt loop (Backmost)
・ Using yellow stitch and orange stitch
・ Leather label (back pocket)
・ 7 belt loops
・ "Right twill denim" not broken denim
Details from the 1950s are used.
Sponsored Links


I think the silhouette is between regular and classic.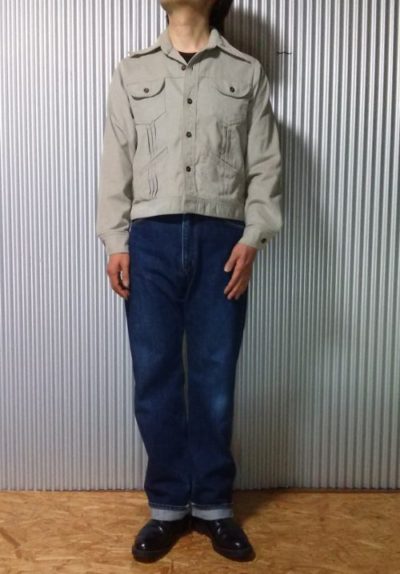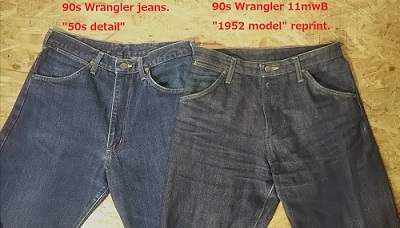 The biggest difference from the Wrangler 11MW replica is the stitching of the front fly.
Sponsored Links


The biggest difference from the Wrangler 11MW replica is the front fly stitching.
Navy blue stitching, one of the characteristics of Wrangler jeans.
In 1946, wranguler is said to have been designed by rodeo stars, cowboys, and famous custom tailor Rodeo Ben, who designed costumes for the movie cowboys.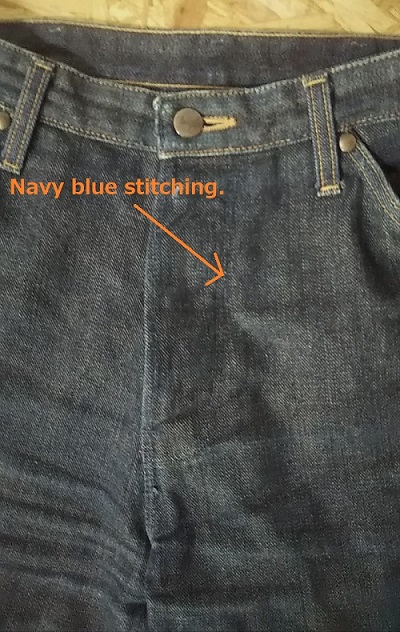 But, This jeans have common orange stitching.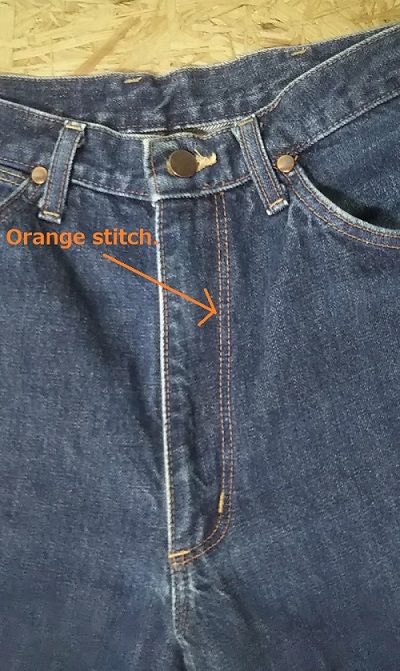 Jeans that seem to like jeans lovers.
At the time of the 90s, Levi's also made jeans with similar 50s details.
The Lot number is not "501-XX" but "50s-XX"
Jeans made only with good details from the 1950s, not the 195?model.
Jeans that show how denim was popular in Japan at that time.
Sponsored Links