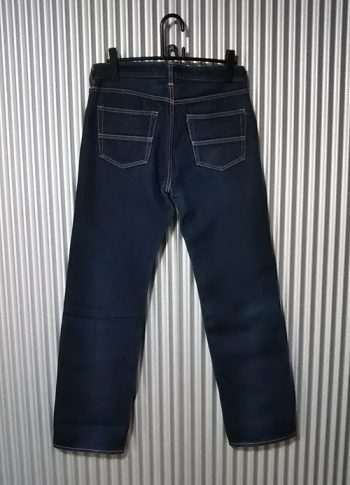 Sponsored Links
In addition to standard products such as "Big John Rare", Big John may sell jeans that are particular about a limited quantity.
I think this double knee selvedge denim jeans is one of them.
Since the number is limited, there is a serial number on the bag in the front pocket.(image)
I'm not sure because there is no display, but I think it's about 15oz denim.
It is tough.
Since the reinforcing cloth is leather, it is also recommended for bikers.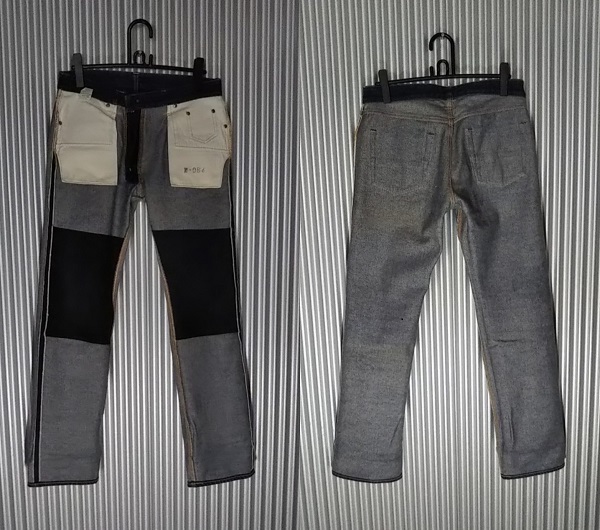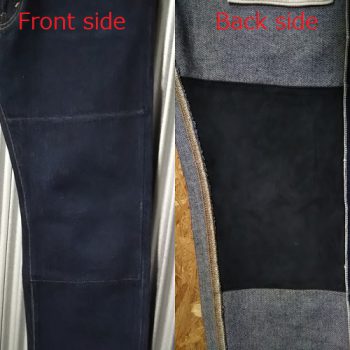 Sponsored Links
* Detail
・Selvedge denim
・Top button ⇒ SCOVILL Others ⇒ YKK (image)
・Zipper fly
・Double knee
Reinforcement behind the back pocket
"All deer leather ((image)) Double knee back, back pocket back reinforcement, top buttonhole stitching reinforcement."
Deer leather is sewn on the back side to reinforce the knees.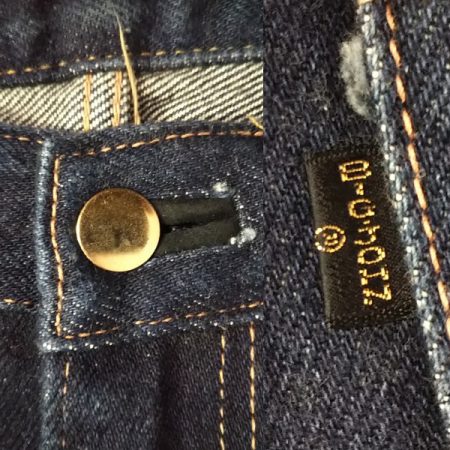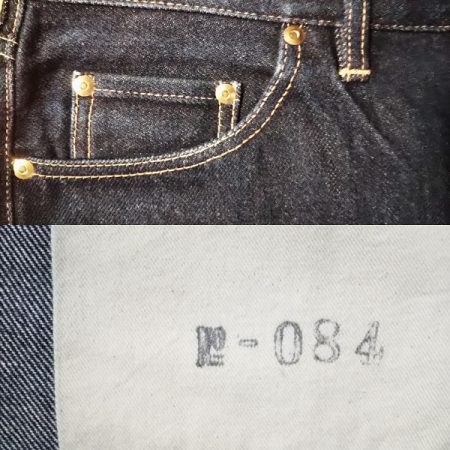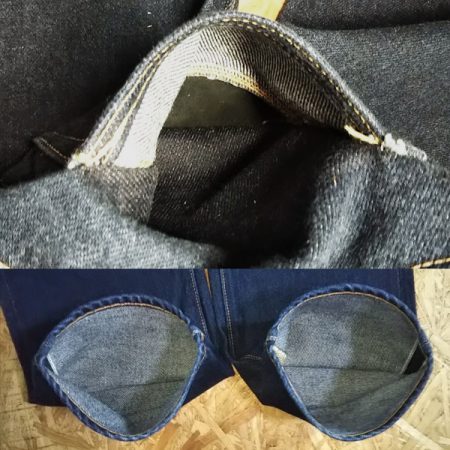 ※condition
Good Condition.
No tears or holes.
Items that are worn less often
Sponsored Links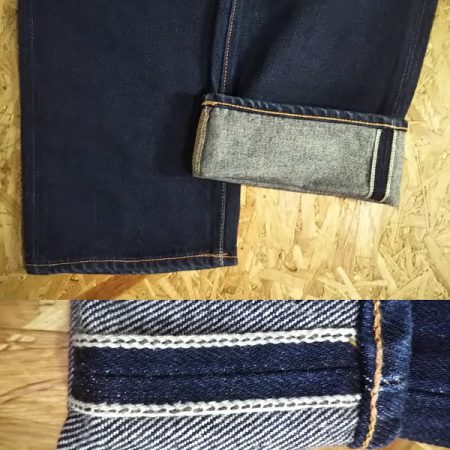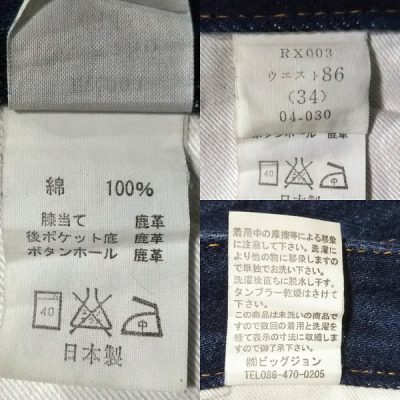 Cotton 100% = 綿100%
Made in Japan = 日本製
Big John = ビッグジョン
Knee pad = 膝当て
Rear pocket bottom = 後ポケット底
Buttonhole = ボタンホール
Deer leather = 鹿革
What kind of brand is Big John?
Display size W 34in" 86cm "
((It's shrinking.Please be sure to refer to the actual size.))
Actual size
1 Rise   10.748 inch "27.3 cm"
2 Waist  33.07 inch "84 cm"
3 Hips  12.6 inch "32 cm"(Flat)
4 Thigh width  11.3 inch " 28.7 cm"(Flat)( Measure 10 cm below the base of the crotch)
5 Inseam  32.677 inch "83 cm" (Measure inseam seams)
6 Hem width  8.5 inch " 21.6 cm"(Flat)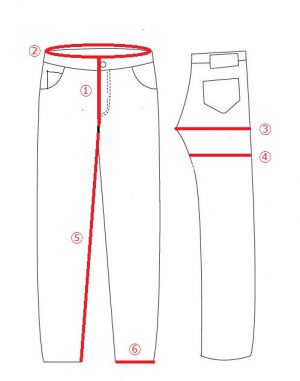 ---
The items introduced on this website are sold at the ebay auction "denim-wing store".
(( This website page has not been deleted even if the product is sold out.We appreciate your understanding.))
---
Sponsored Links