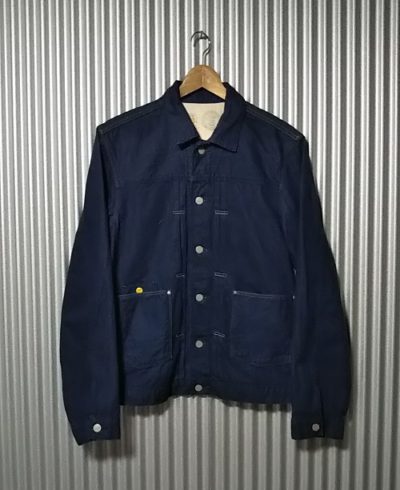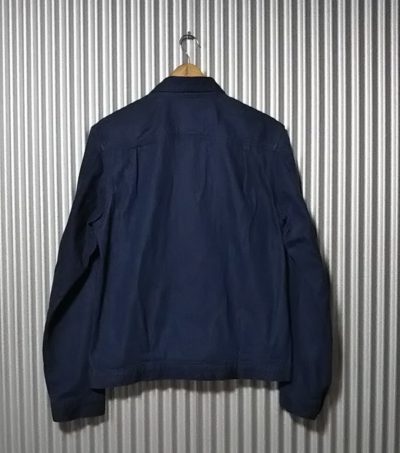 Watch Pocket -Big John "World Workers" Chore jacket.
Size L
Made in Japan.
Big John's World Workers series started in 1975.
Made based on American workwear.
Overalls etc. are still made and are still going on.
This jacket is based on the Chore jacket from the 1950s and earlier, including light ounce denim and details, and incorporates modern silhouettes.
It is no longer in production.
I remember that it was sold from 2000s to around 2015.
Sponsored Links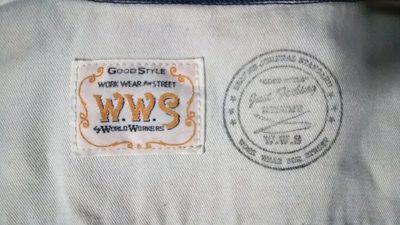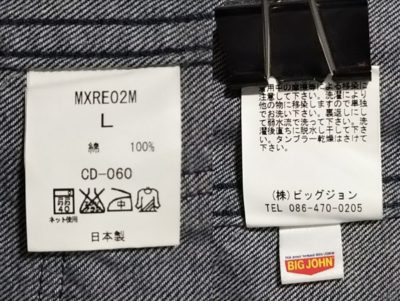 Cotton 100% = 綿 100%
Made in japan = 日本製
Size L = サイズ L
Big John Corporation = ビッグジョン(株)
      Sponsored Links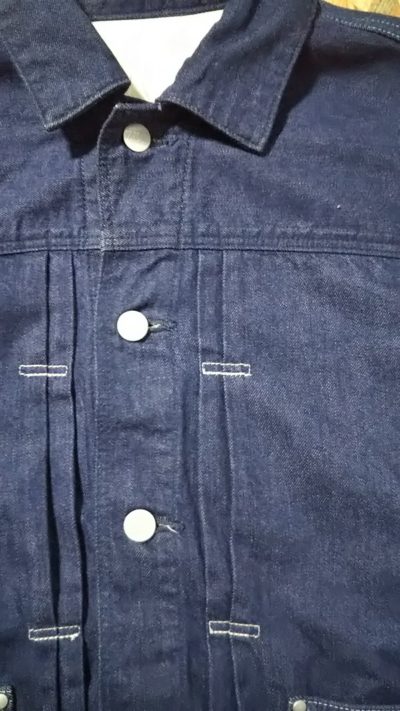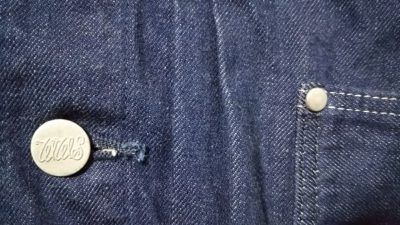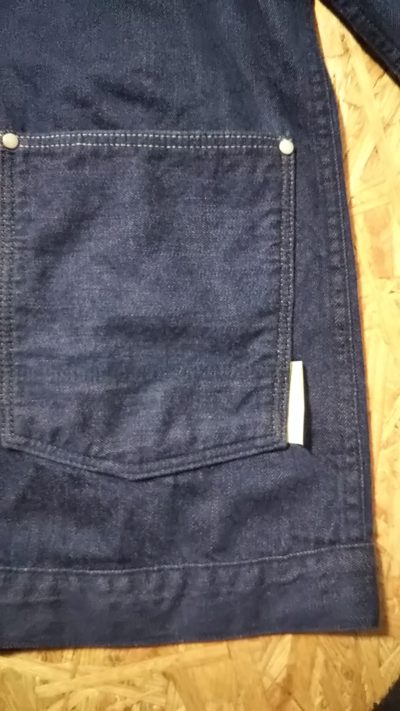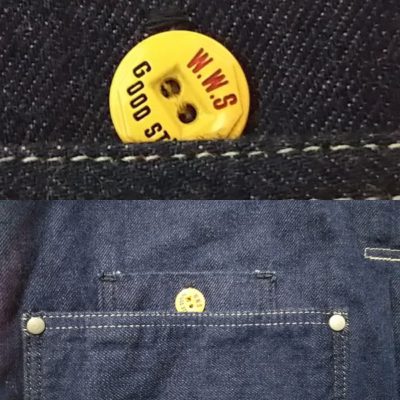 Detail
・ Front pleats
・ Watch pocket in the front pocket (image)
・ Light ounce denim
◇Condition
Good condition.
No holes or tears.
Wear less often.
No problem in wearing.
      Sponsored Links


Display size L
((Please be sure to refer to the actual size.))
Actual size
Shoulder to shoulder 17.716 inch "45cm"
Armpit to armpit 19.291 inch "49cm"
Width of the body (measured 10 cm under the armpit) 18.307 inch "46.5cm"
Waist (flat) 17.913 inch "45.5cm"
Length (without collar) 21.850 inch "55.5cm"
Shoulder to cuffs 23.425 inch "59.5cm"
Armpits to cuffs 18.110 inch "46cm"
Armhole (straight line distance from shoulder to armpit"flat") 9.251 inch "23.5cm"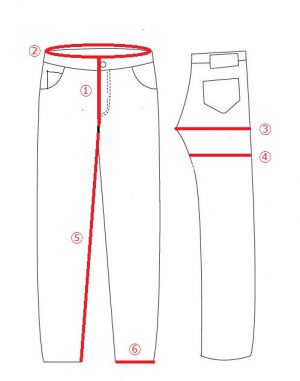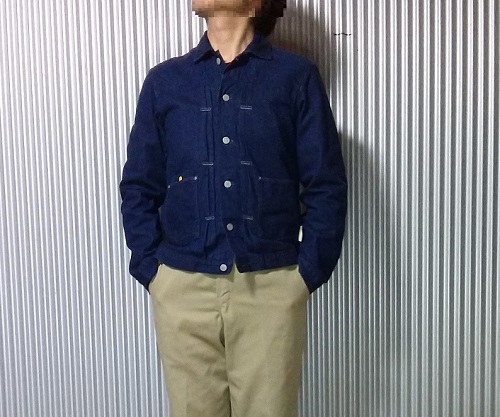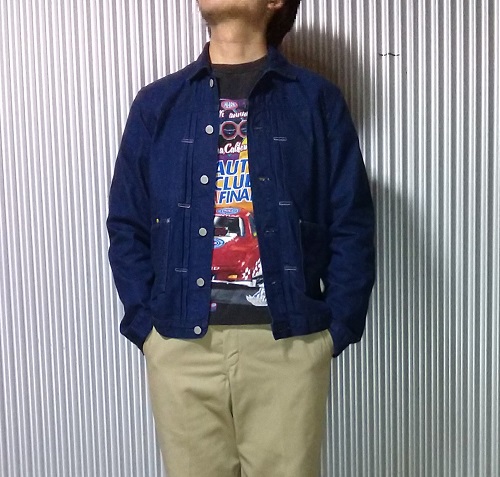 ---
The items introduced on this website are sold at the ebay auction "denim-wing store".
(( This website page has not been deleted even if the product is sold out.We appreciate your understanding.))
---
Sponsored Links