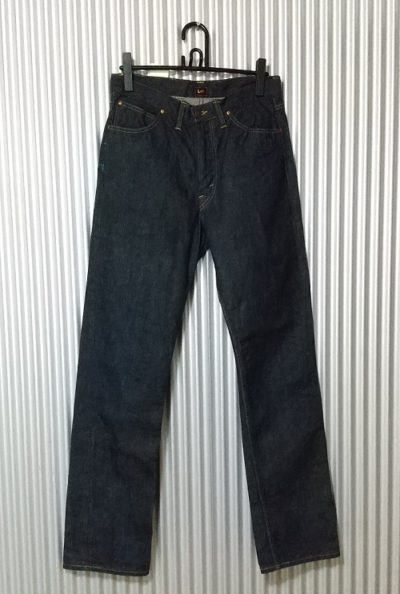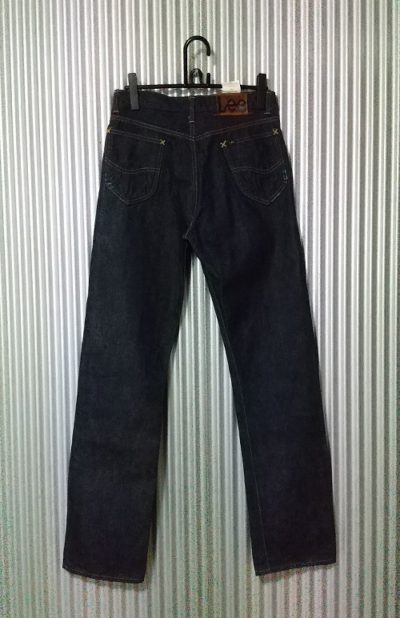 Lee Riders 101Z Jeans. 1952 Reprint
Sold in the 1990s-2000s
Cotton 100%
13.5 oz one side selvedge denim
Left twill weave
Non-stretch
Regular fit-classic fit
Zipper fly" Gripper zipper"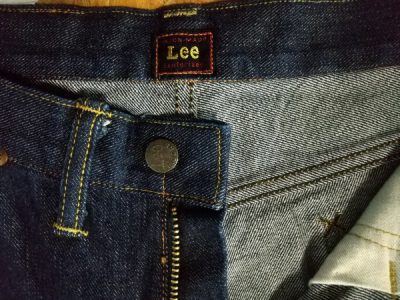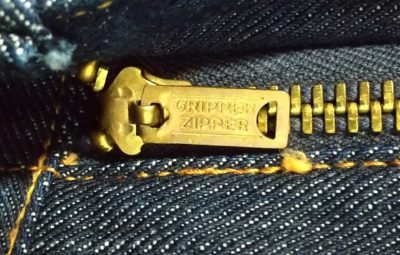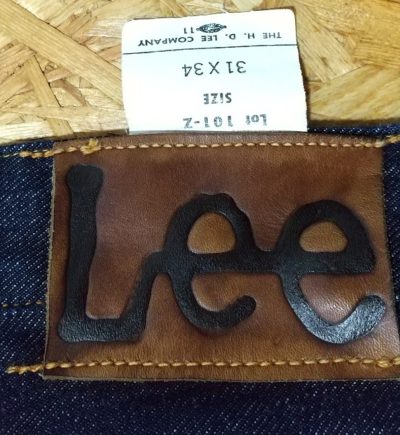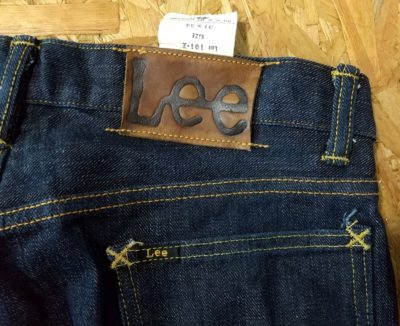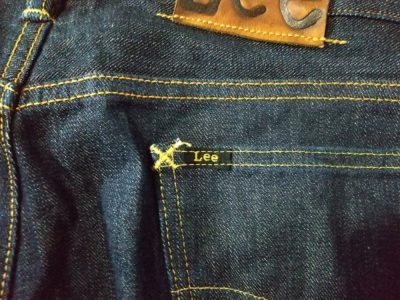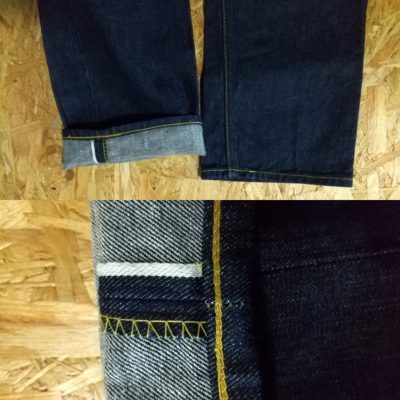 ※Detail
・One Side Selvedge Denim
・Leather label
・Zipper fly" Gripper zipper"
・Pis-name tag"Ⓡ mark none / MR mark none"
・Union ticket inside the right back pocket
・Reinforcing cloth in the back pocket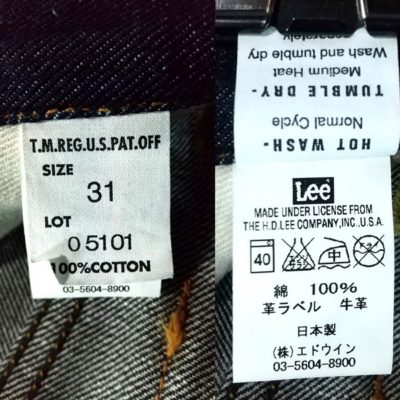 革ラベル 牛革 = Leather label Cowhide
日本製 = Made in Japan
綿100% = 100%COTTON
㈱エドウィン = Edwin Trading Co., Ltd.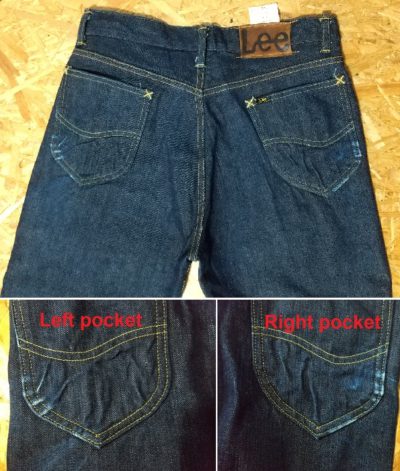 ※Condition
Good condition.
No tears or holes.
There is a fade under the outside of both back pockets.(image)
The condition is pretty good. Probably only a few washes.
No problem in wearing.
Display size W 31 L34
((Please be sure to refer to the actual size.))
Actual size
① Rise  11.811 inch "30 cm"
② Waist  32.283 inch "82 cm"
③ Hips  12.598 inch "32 cm"(Flat)
④ Thigh width  11.417 inch " 29 cm"(Flat)( Measure 10 cm below the base of the crotch)
⑤ Inseam  35.039 inch "89 cm"
⑥ Hem width  8.582 inch " 21.8cm"(Flat)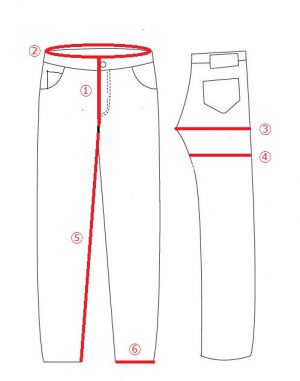 ---
The items introduced on this website are sold at the ebay auction "denim-wing store".
(( This website page has not been deleted even if the product is sold out.We appreciate your understanding.))
---
Sponsored Links