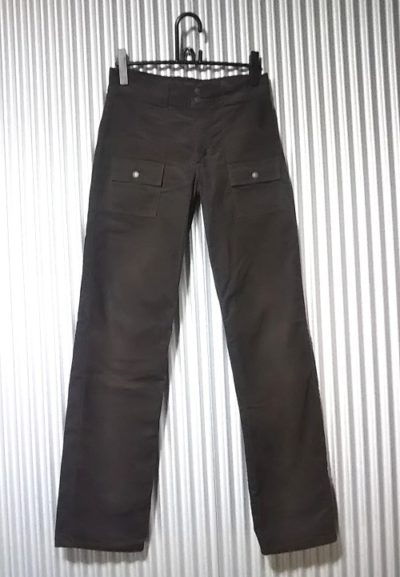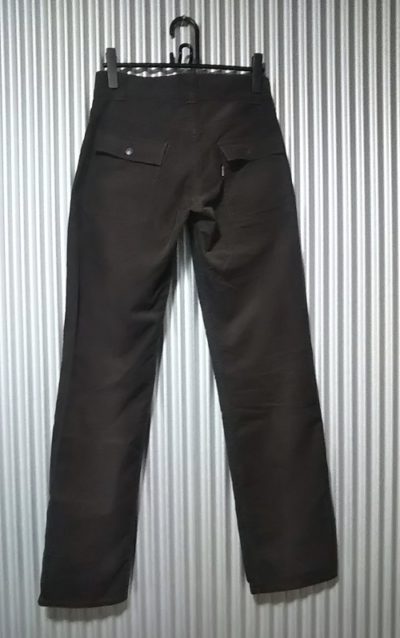 Levi's corduroy bush pants
Made in japan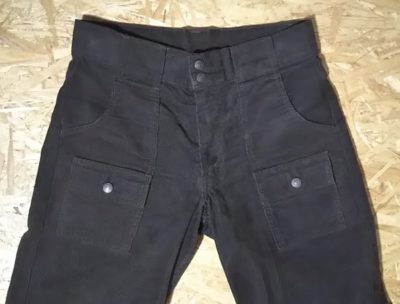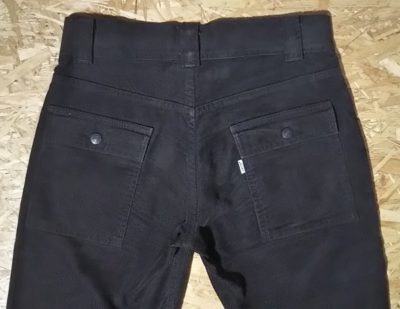 ※detail
・ Corduroy fabric "Dark brown "
・ Double snap button "top button"
・ Zipper fly "TALON"
・ Small e "white tab"
I think that it is a bush pants in Levi's vintage closing because it uses a TALON zipper.
This bush pants have been slightly resized to low-rise, but the 70s straight leg silhouette has been preserved.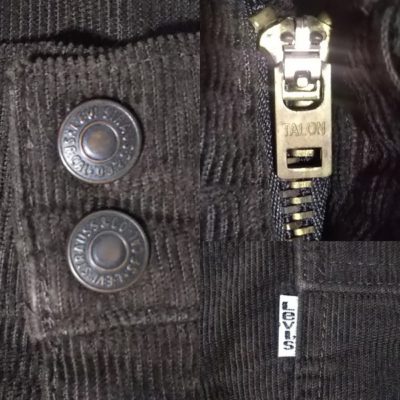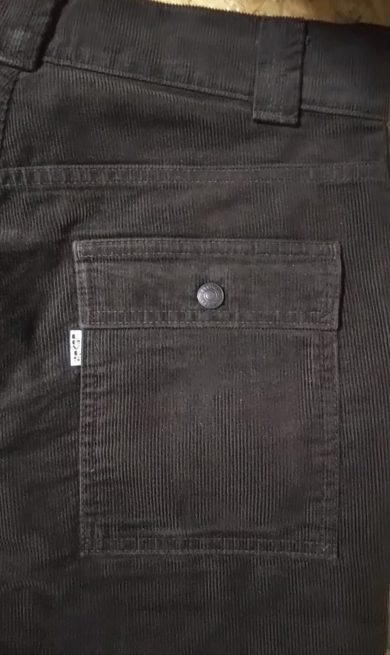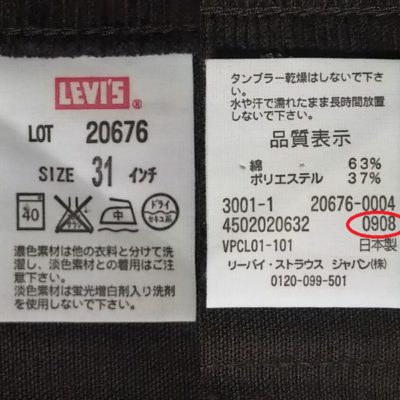 Manufactured in September 2008.
((09 08 .09 = month. 08 = year "inside display tag image red circle"))
Made in Japan = 日本製
Cotton 63% = 綿63%
Polyester 37% = ポリエステル37%
Levi Strauss Japan Co., Ltd. = リーバイ・ストラウス ジャパン㈱
※condition
Good Condition.
No tears or holes.
There is no problem in wearing.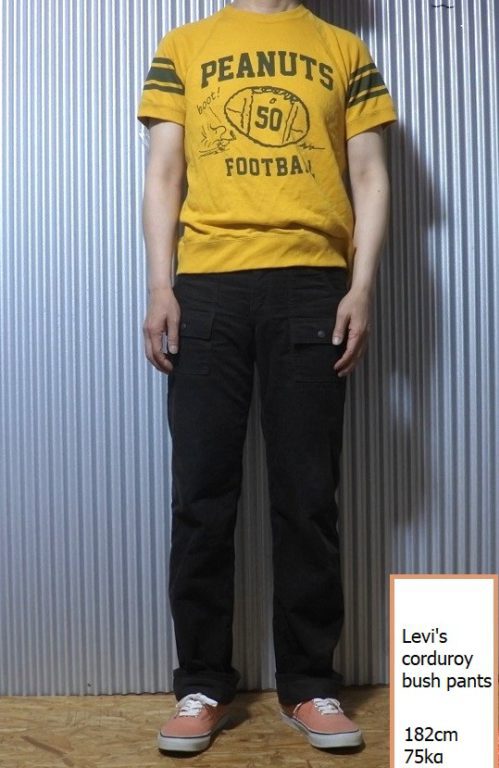 Display size W 31
Actual size
1 Rise  10.63 inch "27 cm"
2 Waist  31.102 inch "79 cm"
3 Hips  11.811 inch "30 cm"(Flat)
4 Thigh width  11.023 inch " 28 cm"(Flat)( Measure 10 cm below the base of the crotch)
5 Inseam  34.252 inch "87 cm" (Measure inseam seams)
6 Hem width  8.425 inch " 21.4 cm"(Flat)
---
The items introduced on this website are sold at the ebay auction "denim-wing store".
(( This website page has not been deleted even if the product is sold out.We appreciate your understanding.))
---
Sponsored Links