90s Wrangler Selvedge denim jeans Made in JAPAN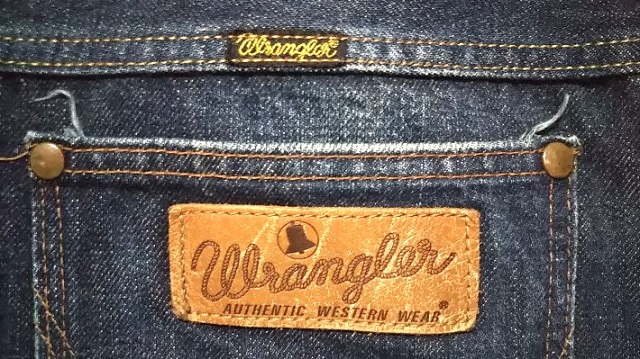 It is not a reprint of 11mwz, 10mw, etc.,
but a model created by collecting past Wrangler details.
It's not broken denim but selvedge twill denim.
Sponsored Links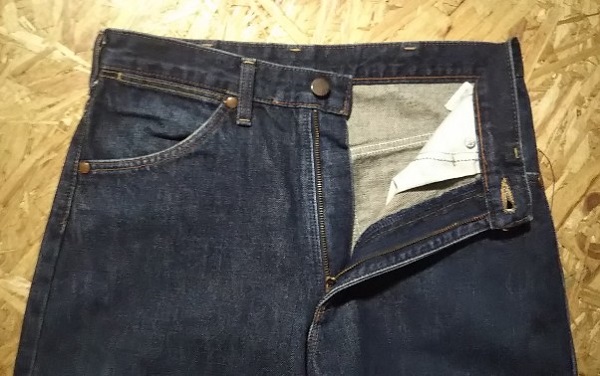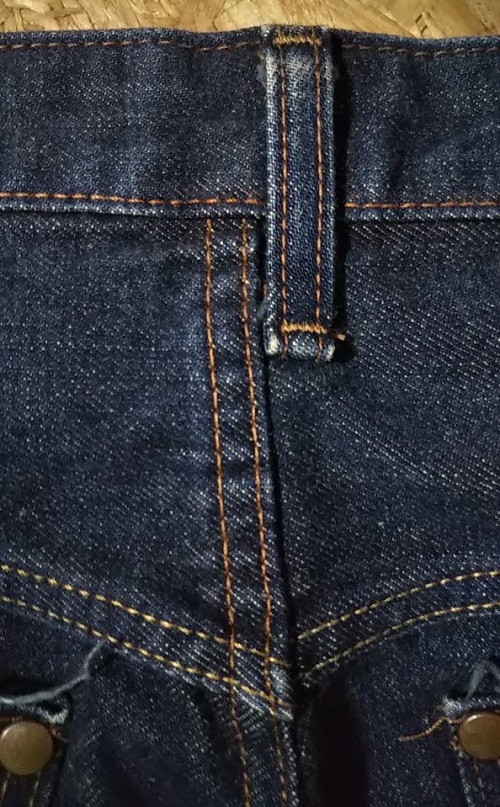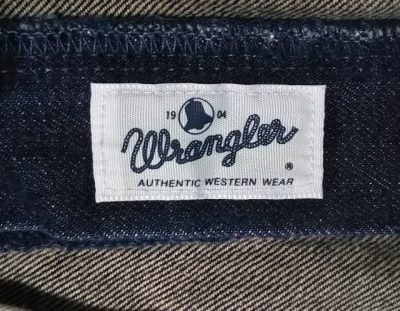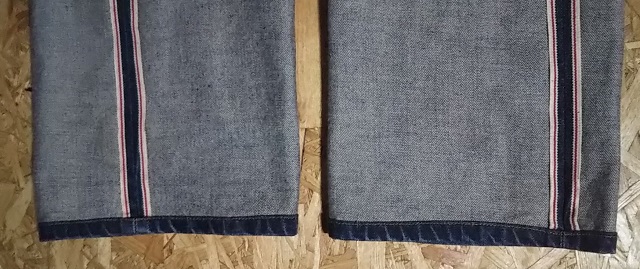 Sponsored Links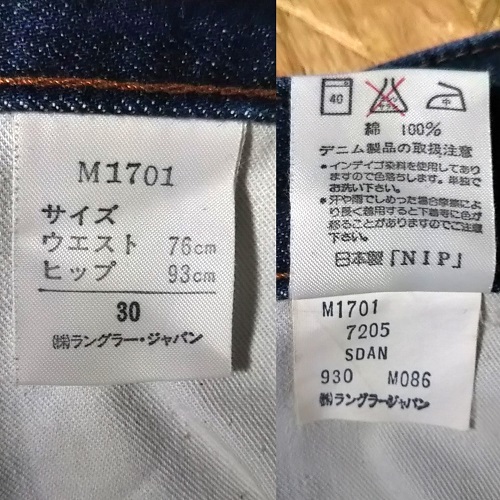 Made in JAPAN=日本製
cotton 100%=綿100%
Wrangler Japan Co., Ltd.= ㈱ラングラージャパン
In Japan, Wrangler jeans are sold as a licensed product while changing the company from Wrangler Japan ⇒ VF Japan ⇒ Edwin
"Wrangler Japan" until 1998
※detail
・Selvedge Denim
・Leather label
・Zipper fly
・Offset belt loop
・Classic fit
Sponsored Links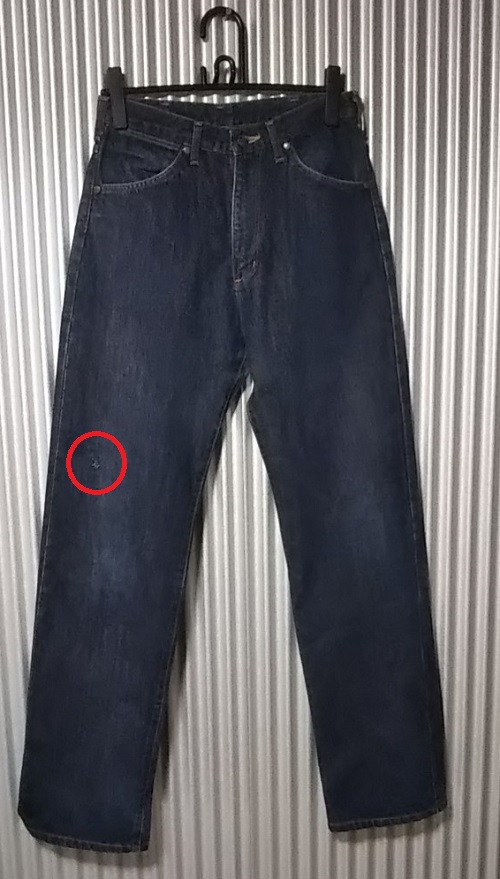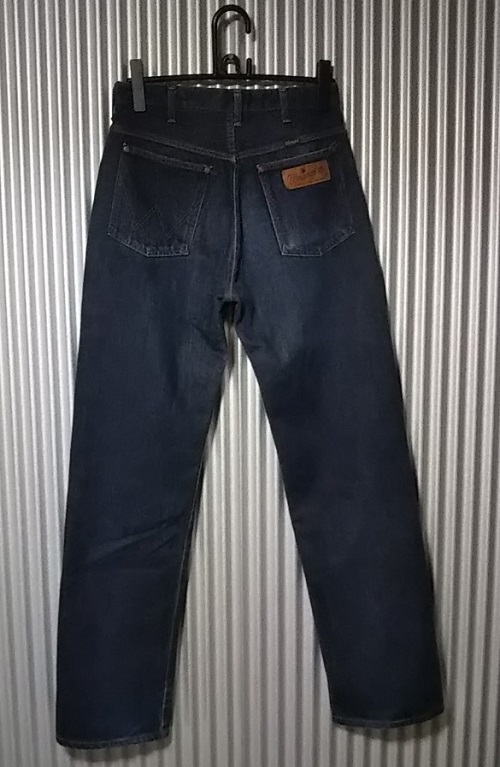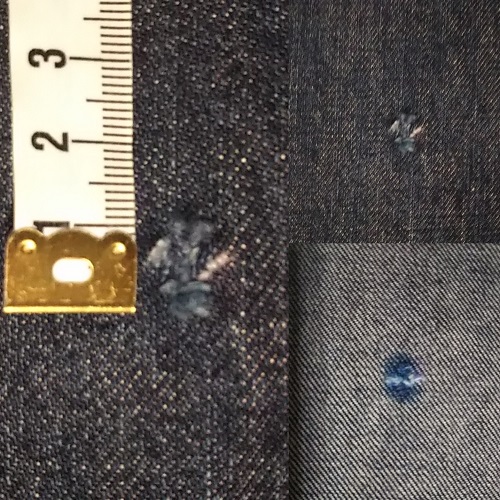 Sponsored Links
※condition
Good Condition.
It doesn't seem to penetrate completely, but it has one hole.No problem in wearing.(image" Red circle")
Items that are rarely worn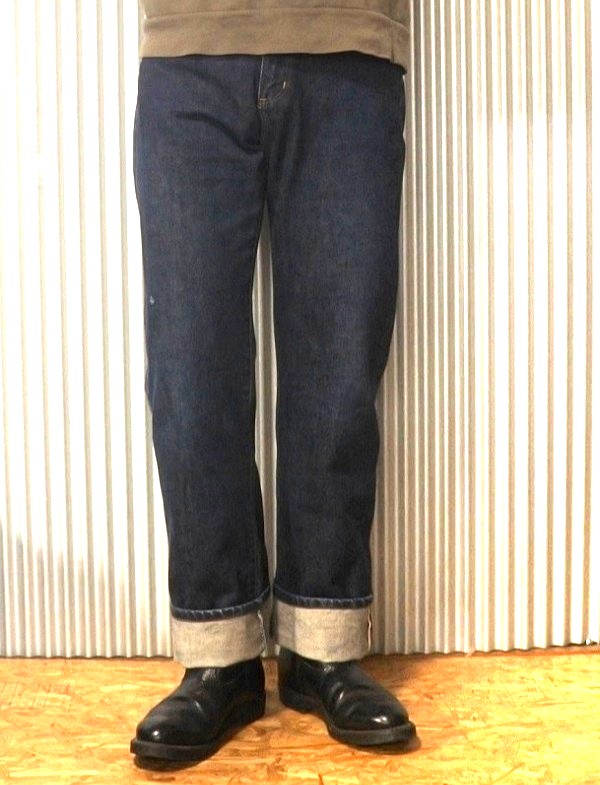 Display size W 30"76cm" L 93cm
((It's shrinking.Please be sure to refer to the actual size.))
Actual size
"1-6 Image 10"
1 Rise  11.811 inch "30 cm"
2 Waist  29.92 inch "76 cm"
3 Hips  24.8 inch "63 cm"(Flat)
4 Thigh width  11.417 inch " 29cm"(Flat)( Measure 10 cm below the base of the crotch)
5 Inseam  33.189 inch "84.3cm"
6 Hem width  9.055 inch " 23cm"(Flat)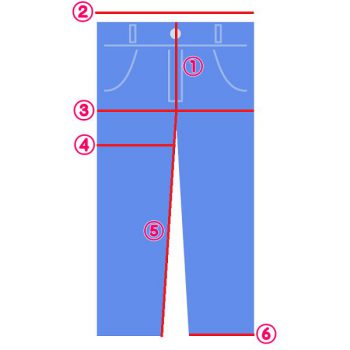 Sponsored Links
---
The items introduced on this website are sold at the ebay auction "denim-wing store".
(( This website page has not been deleted even if the product is sold out.we appreciate your understanding.))
---