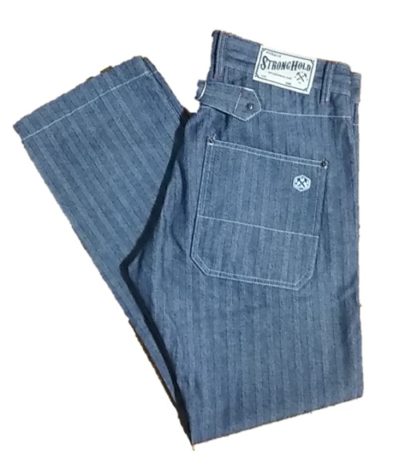 "STRONG HOLD Overalls" Herringbone Tapered Work Pants.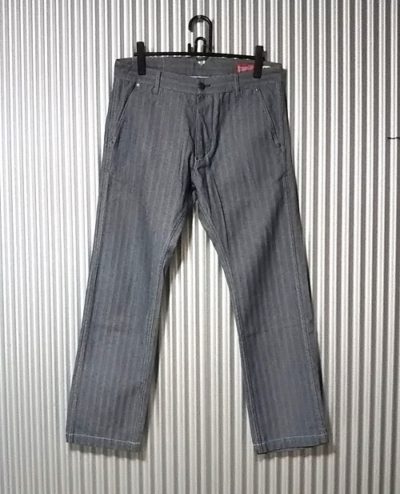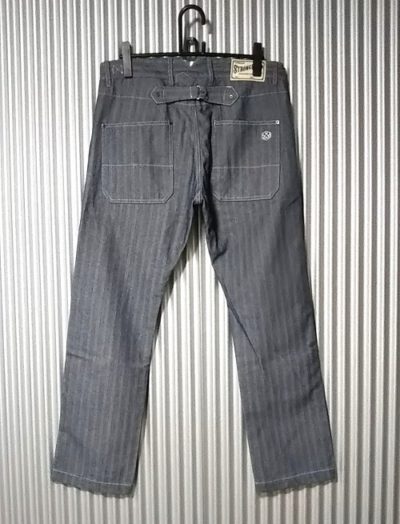 "STRONG HOLD Overalls" sold discerning workwear from 2015 to 2016.
Currently, the website still exists, but it seems that sales have stopped.
You can see the website by searching for "STRONG HOLD JAPAN".
High quality pants.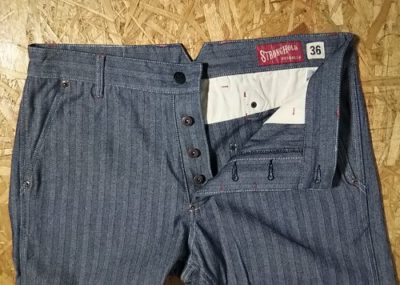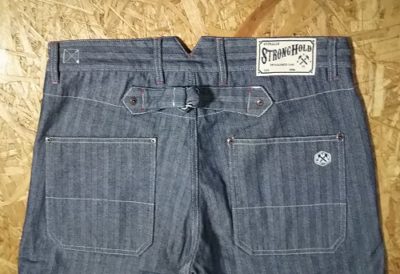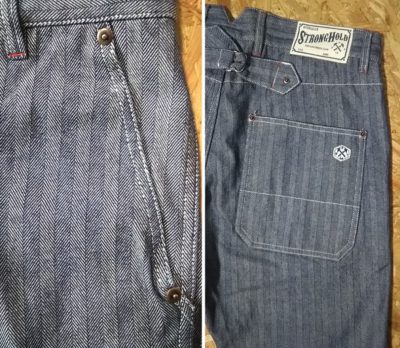 Detail
・Herringbone
・Change button "top button"
・Button fly
・Cinch back
※Condition
Good Condition.
No tears or holes.
Almost no wear.
No problem in wearing.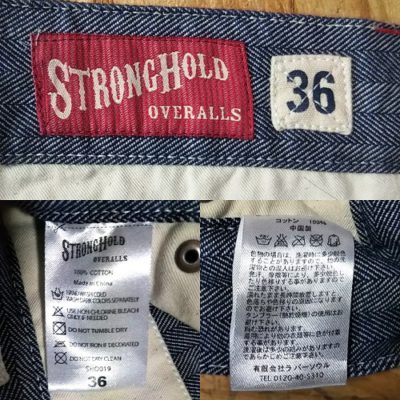 Cotton 100% = 綿100%
Made in China = 中国製
Display size W 36
((Be sure to refer to the actual size.))
Actual size
"1-6 Image 12"
1 Rise  12.204 inch "31 cm"
2 Waist  35.433 inch "90 cm"
3 Hips  13.385 inch "34 cm"(Flat)
4 Thigh width  11.220 inch " 28.5 cm"(Flat)( Measure 10 cm below the base of the crotch)
5 Inseam  30.315 inch "77 cm" (Measure inseam seams)
6 Hem width  8.070 inch " 20.5 cm"(Flat)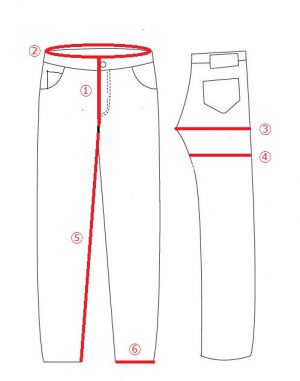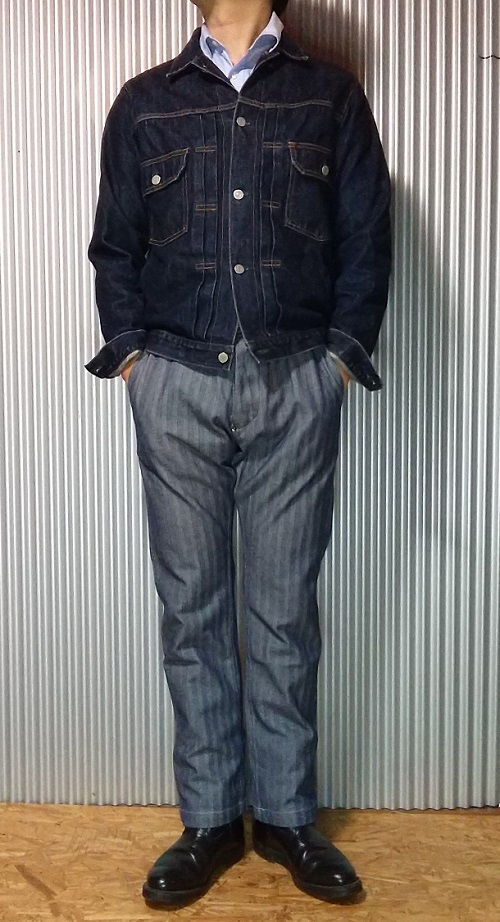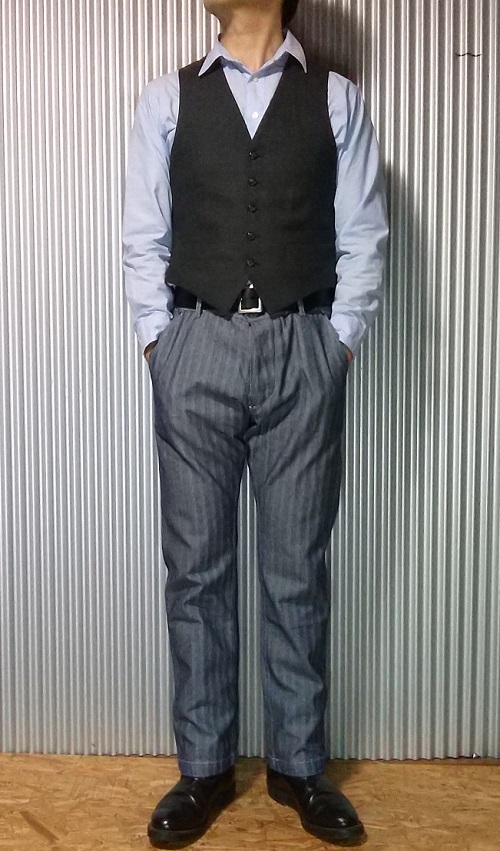 ---
The items introduced on this website are sold at the ebay auction "denim-wing store".
(( This website page has not been deleted even if the product is sold out.We appreciate your understanding.))
---
Sponsored Links