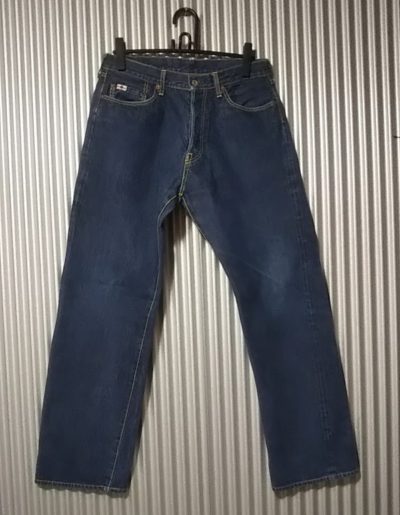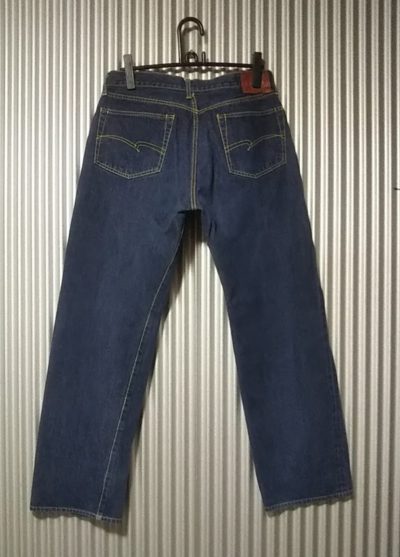 STUDIO D'ARTISAN SD-D02
Classic fit straight
The loosest silhouette model in STUDIO D'ARTISAN.
Natural indigo dyed 24 times. In addition, because you can enjoy the unique color fading of natural indigo, it is an item that experts like. The stitches are all yellow.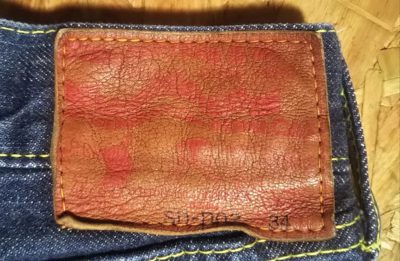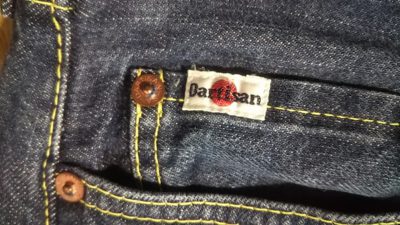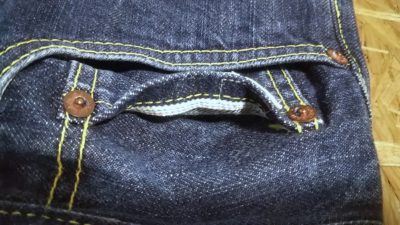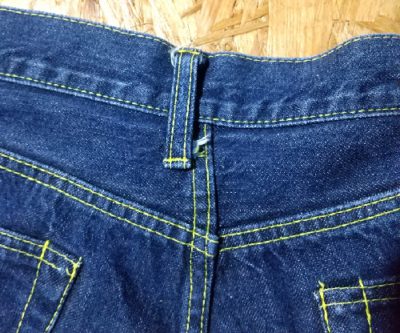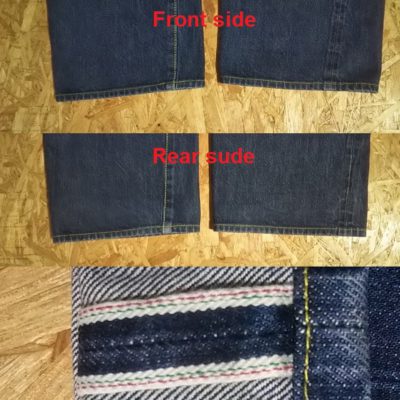 Detail
・Natural indigo dyed denim
・Leather label
・Selvedge
・V stitch "top button"
・Button fly
・Hidden rivets
・Selvedge in coin pocket
・Belt loop that is misaligned to the side "backmost"
・All yellow stitch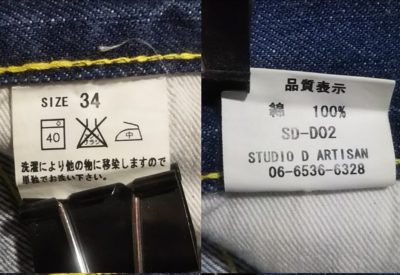 Cotton 100% = 綿 100%
※Condition
Good Condition.
No tears or holes.
No problem in wearing.
Display size W 34
((It's shrinking. Please be sure to refer to the actual size.))
Actual size
"1-6 Image"
1 Rise   11.811 inch "30 cm "
2 Waist  31.889 inch "81 cm"
3 Hips  13.582 inch "34.5 cm"(Flat)
4 Thigh width  12.007 inch " 30.5 cm"(Flat)( Measure 10 cm below the base of the crotch)
5 Inseam  31.299 inch "79.5 cm" (Measure inseam seams)
6 Hem width  9.251 inch "23.5 cm"(Flat)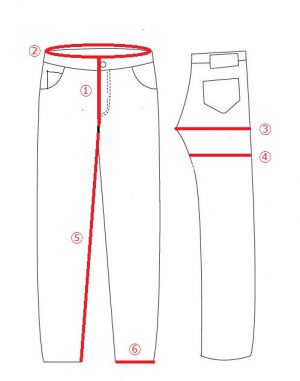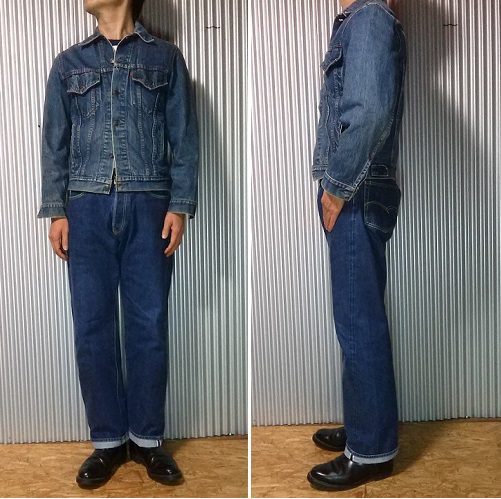 ---
The items introduced on this website are sold at the ebay auction "denim-wing store".
(( This website page has not been deleted even if the product is sold out.We appreciate your understanding.))
---
Sponsored Links