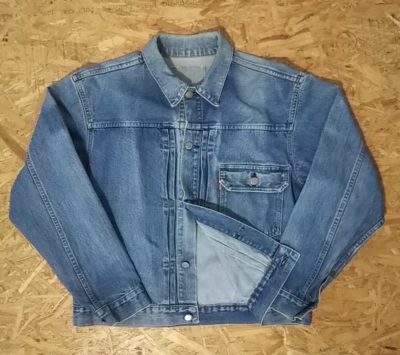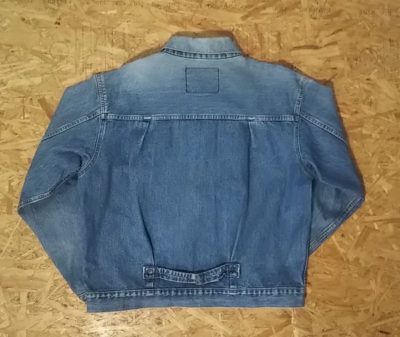 "Tailor Toyo" Sugar Cane Type 1 Denim Jacket
※detail
・One front pocket
・Front pleats
・Cinch back
The tag is gone, but you can tell that it is a sugar cane denim jacket by the red tabs and engraving the button.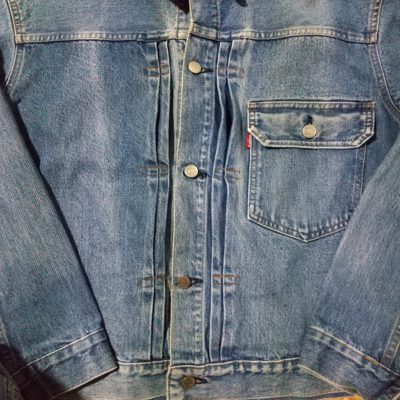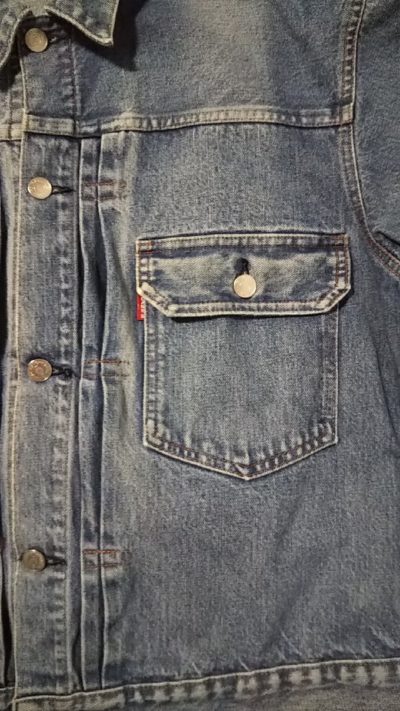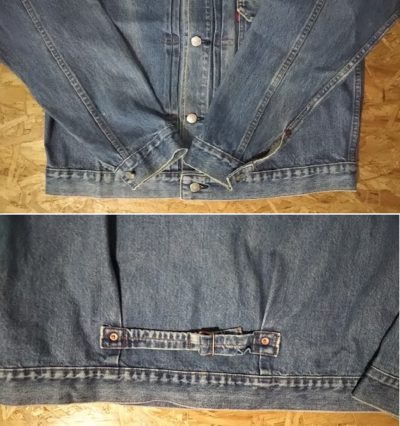 ※Condition
Good condition.
No tears・holes.
Fade overall.
Strong rubbing on one part of the collar. (image)
The tag on the neck is gone. (image)
Traces of badges on the left shoulder. (image)
No problem with wearing.
      Sponsored Links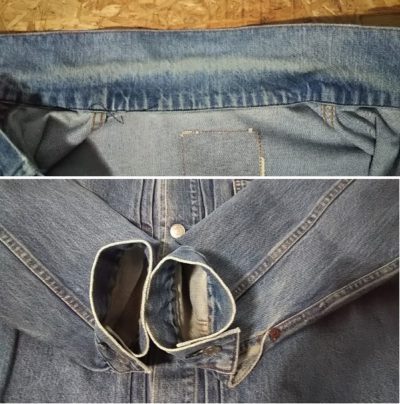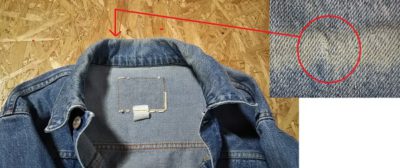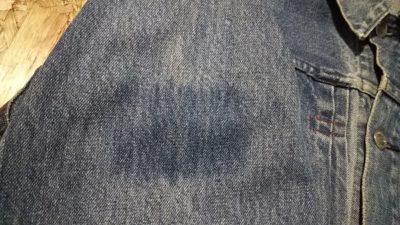 Display size No size display
The size is 42 or 44.
"Please be sure to refer to the actual size."
Actual size
Shoulder to shoulder 20.866 inch "53cm"
Armpit to armpit 24.409 inch "62cm"
Width of the body (measured 10 cm under the armpit) 23.622 inch "60cm"
Waist (flat) 21.4566 inch "54.5cm"
Length (without collar) 23.700 inch "60.2cm"
Shoulder to cuffs 24.055 inch "61.1cm"
Armpits to cuffs 21.259 inch "54cm"
Armhole (straight line distance from shoulder to armpit "flat") 11.023 inch "28cm"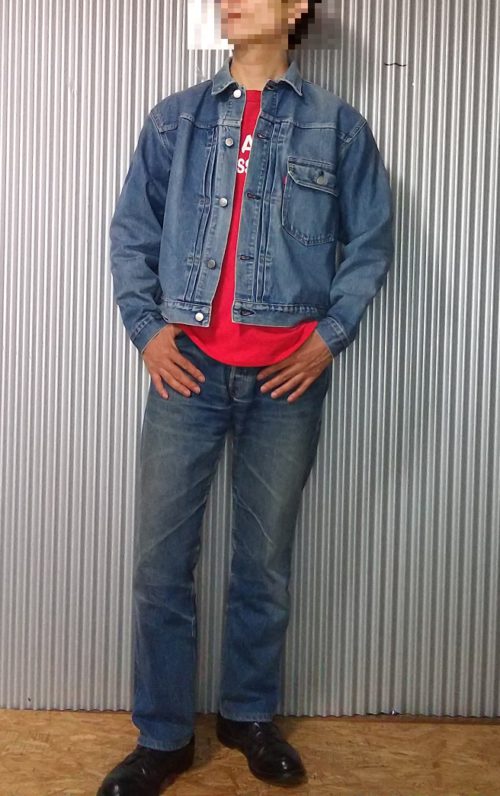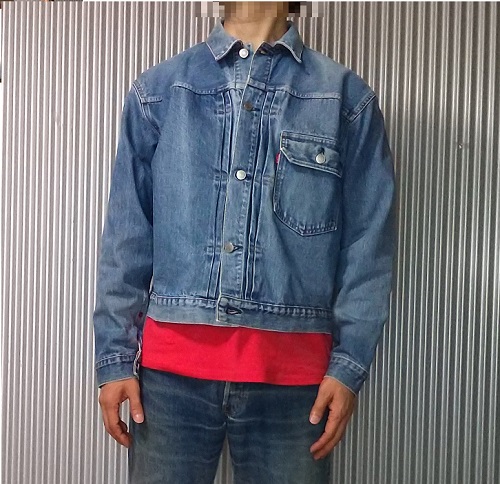 ---
The items introduced on this website are sold at the ebay auction "denim-wing store".
(( This website page has not been deleted even if the product is sold out.We appreciate your understanding.))
---
Sponsored Links