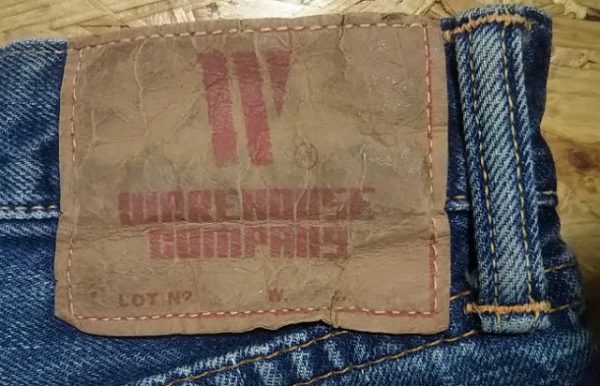 Sponsored Links
Selvedge Denim
Levi's 50s type replica
Paper label
Button fly
Hidden rivet (back pocket)
V stitch (top button).
Offset belt loop (back).
Belt loop with a bulge in the middle.
Cotton 100%
Straight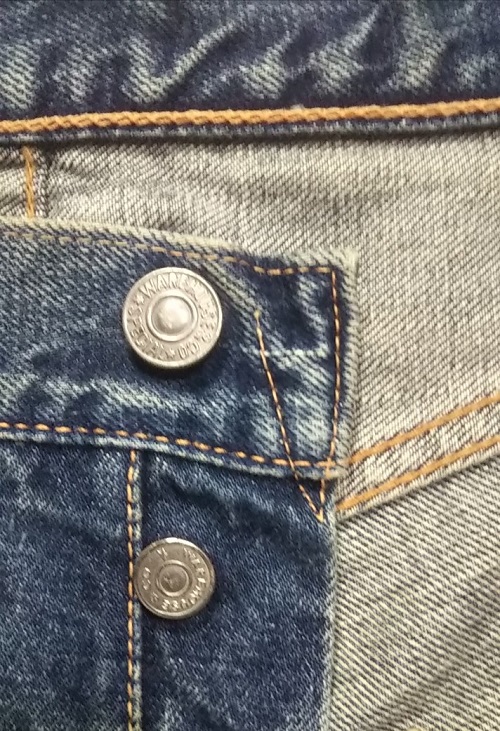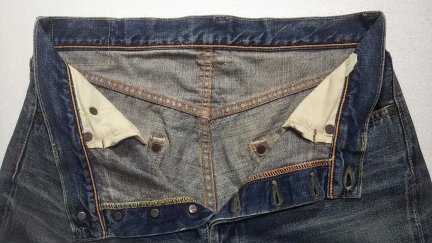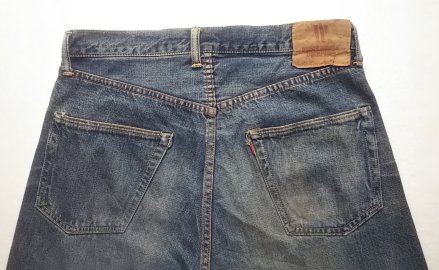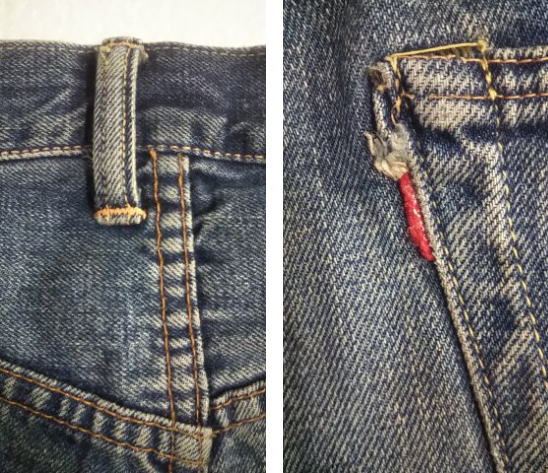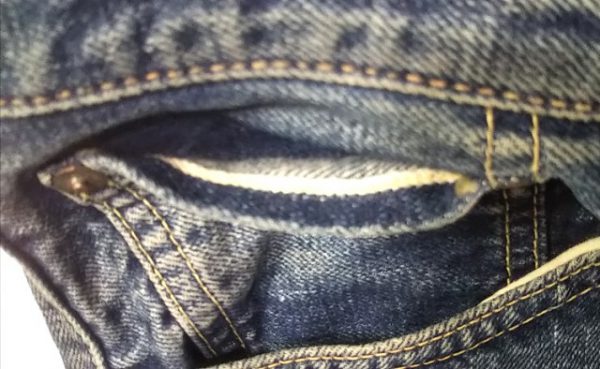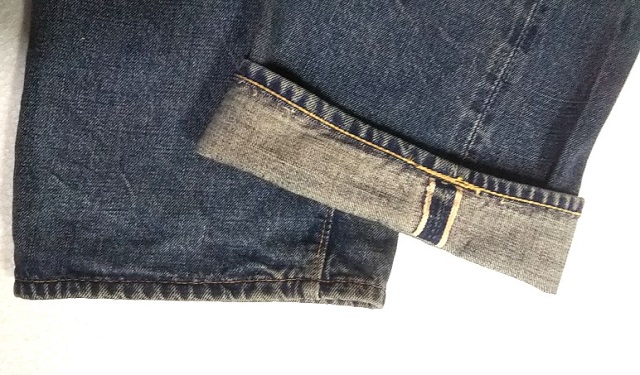 Sponsored Links
What is "WAREHOUSE&Co"
The warehouse company considers the background of the vintage production era that they encountered in a relationship,
We thoroughly research everything from a single thread to fabric, sewing, and washing. ((From the WAREHOUSE & Co website))
As mentioned above, "WAREHOUSE & Co" disassembles and researches expensive vintage jeans and makes replicas.
People who only accept genuine vintage jeans but not reprinted jeans
Among those people, "WAREHOUSE & Co" jeans are made with a focus on vintage, such as fabrics and sewing, so that some people will accept them.
Click here to post "WAREHOUSE & Co"!
Offset belt loops, paper labels, etc.
From the details, it seems to be a reproduction of Levi's 501 in 1955.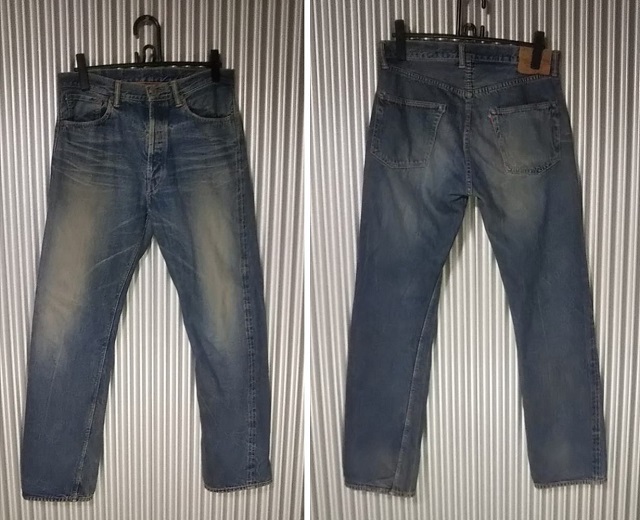 center>Sponsored Links



size W33
(Please be sure to refer to the actual size.)
Actual size
Rise  11.8inch "30cm"
Waist 33.3inch "84.6cm"
Inseam 31.89inch "81cm"
Thigh width 10.82inch "27.5cm"(Flat)
(Measure 4 inches below the base of the foot)
Hem width 8.346inch "21.2cm"(Flat)
※condition※
Good condition.
No tears or holes.
There is a twist in the length that is characteristic of jeans.
((In Japan, this is cool.)).
The vintage feeling is amazing.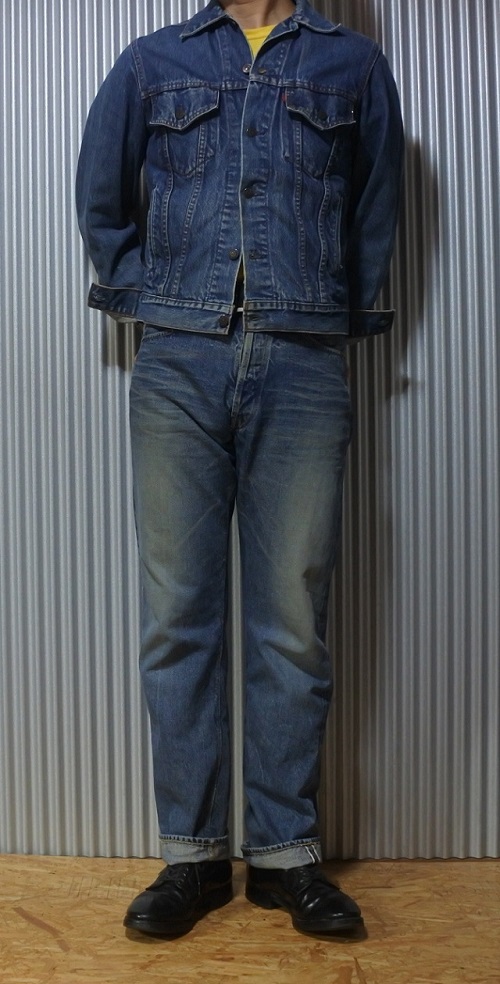 ---
The items introduced on this website are sold at the ebay auction "denim-wing store".
(( This website page has not been deleted even if the product is sold out.we appreciate your understanding.))
---