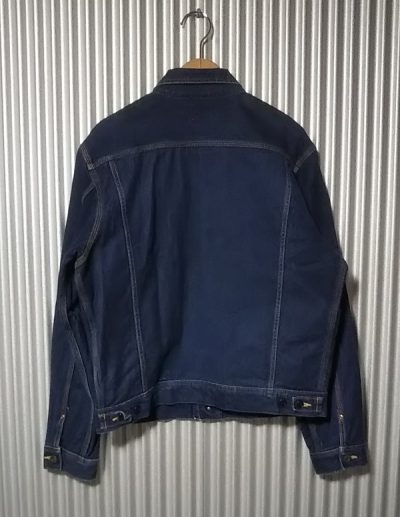 Sponsored Links
detail
・ Donut button "Cowboy engraved"
・ One chest pocket
・ Front pleats
・ Cat eye button "back adjuster"
・ Three stitches in various places
Work jacket elements such as shoulder / armhole attachment / chest switching are mixed.
Reprint of the transition period to Lee Riders from LeeCowboy.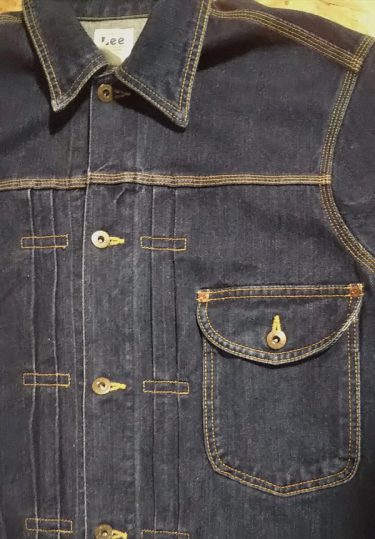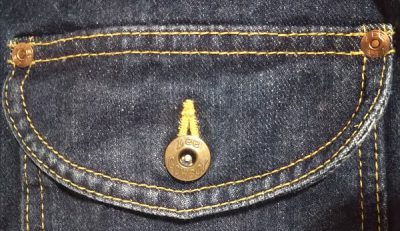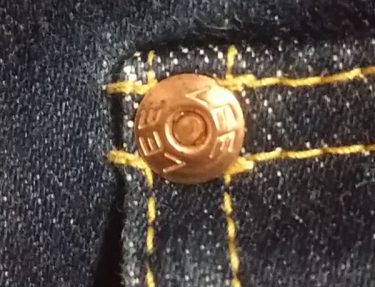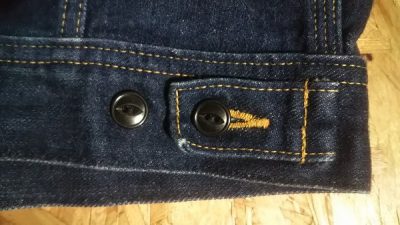 Sponsored Links
※condition
Good condition.
No tears・holes
No problem with wearing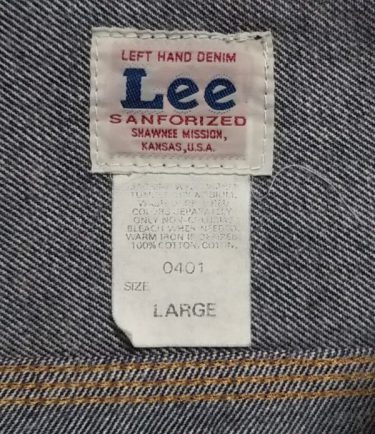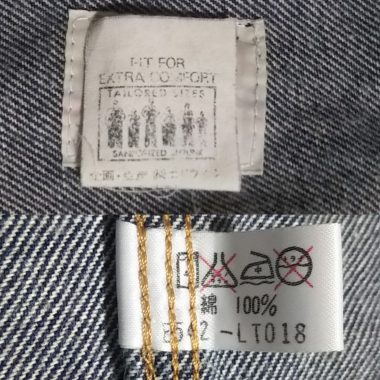 Sponsored Links
Made in Japan = 日本製
Cotton 100% = 綿100%
Planning and production Edwin Co., Ltd. = 企画・生産 ㈱エドウィン
It was sold in the 1990s-2000s.
Actual size
Shoulder to shoulder 19.291 inch "49cm"
Armpit to armpit 22.637 inch "57.5cm"
Width of the body (measured 10 cm under the armpit) 22.362 inch "56.8cm"
Waist (flat) 20.669 inch "52.5cm"
Length (without collar) 24.488 inch "62.2cm"
Shoulder to cuffs 26.063 inch "66.2cm"
Armpits to cuffs 20.984 inch "53.3cm"
Armhole (straight line distance from shoulder to armpit"flat") 11.22 inch "28.5cm"
((Please allow for a small degree of error.))
Because Japanese is small on average body
The size "large" is hard to find.
It is recommended.
---
The items introduced on this website are sold at the ebay auction "denim-wing store".
(( This website page has not been deleted even if the product is sold out.We appreciate your understanding.))
---
Sponsored Links