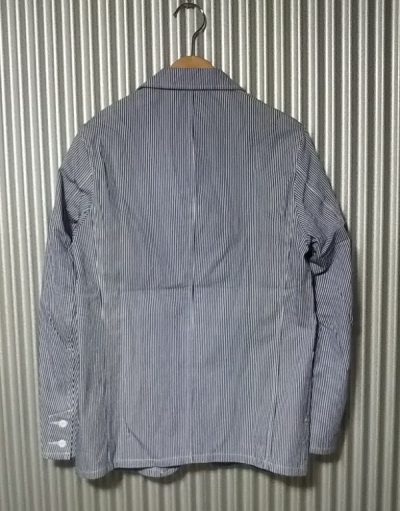 Sponsored Links
Cotton 100% = 綿100%
Made in China
It was planned in Japan under a license agreement with the "Ben Davis" company.
The size is large, but the USA size is close to medium.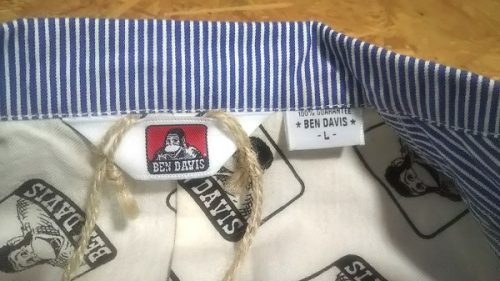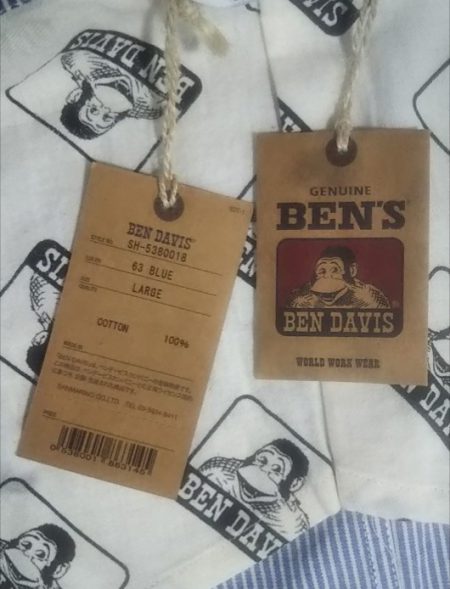 Sponsored Links
detail
・ Hickory
・ Patch pocket
・ 3 button "front"
※condition
Dead stock
"It's in new condition with a tag, but it's dead stock.
There is no bag. Shipments will be packed in different bags.
There are wrinkles such as creases.
Please refrain from purchasing if you are looking for a new condition to buy at the store. "
Sponsored Links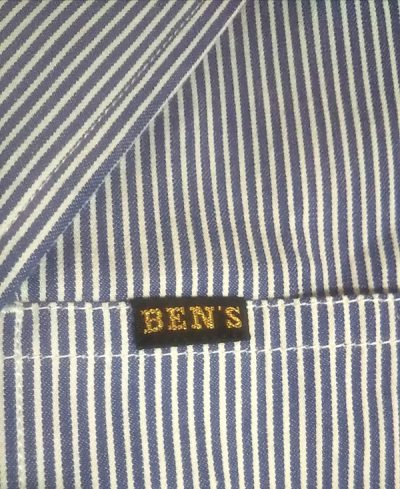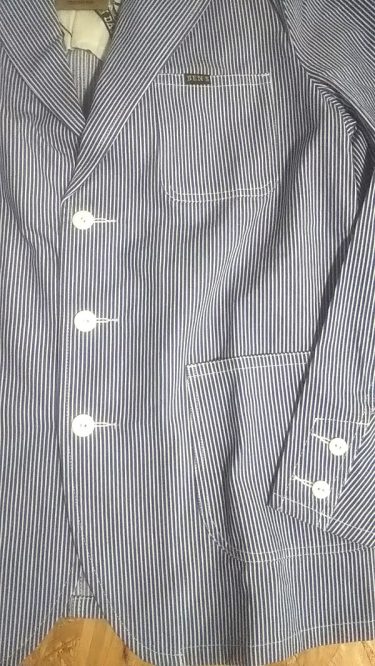 Display size Large
The display is large, but it is a medium size USA size. Also, although it is a Chore coat, it is made with more fashion in mind than for work. The shoulder width and armhole are made narrower.
Please be sure to check the actual size.
reference
Wearing 185 Cm / 75 kg, the sleeve length and width are fashionable and cool. However, when I move, I feel that the shoulder width is a little narrow.
Actual size
Shoulder to shoulder 16.535 inch "42cm"
Armpit to armpit 20.866 inch "53cm"
Width of the body (Measure above the top button of the three frontst)(flat) 20.315 inch "51.6cm"
Width of the body (Measure above the bottom button of the three fronts)(flat) 19.881 inch "50.5cm"
Length (without collar) 28.346 inch "72cm"
Shoulder to cuffs 24.803 inch "63cm"
Armpits to cuffs 17.913 inch "45.5cm"
Armhole (straight line distance from shoulder to armpit"flat") 9.645 inch "24.5cm"
((Please allow for a small degree of error.))
---
The items introduced on this website are sold at the ebay auction "denim-wing store".
(( This website page has not been deleted even if the product is sold out.We appreciate your understanding.))
---
Sponsored Links