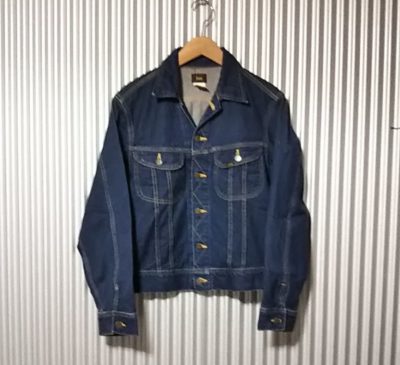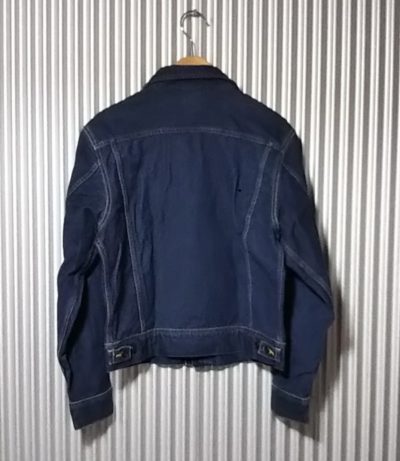 Reprint of 40s Lee Riders of "Center Red Tag"
The Lee Riders jacket has the same design from the 1940s to the present day.
However, the fabric and silhouette are vintage specification.
It was sold in the 1990s-2000s.
This 40s Lee Riders Jacket Reprint was sold from the 90s to the 2000s.
Even with the same tag and the same Edwin project, there are two types, manufactured in Japan and manufactured in China.
The early stage is manufactured in Japan, and the latter stage is manufactured in China.
This jacket is made in Japan, so it is considered early.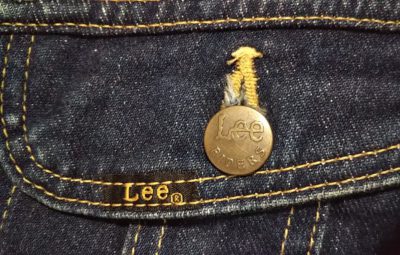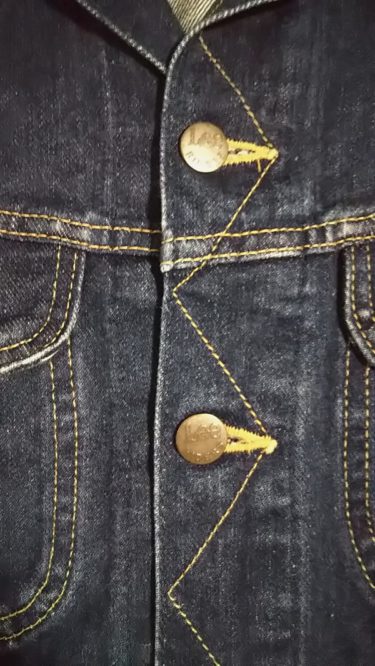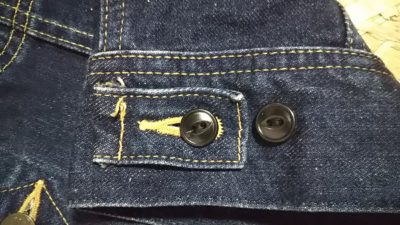 ※condition
Good condition.
No tears・holes
No problem with wearing.
Sponsored Links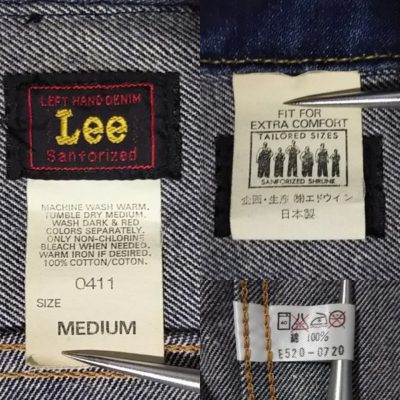 Made in Japan = 日本製
Cotton 100% = 綿100%
Planning and production Edwin Co., Ltd. = 企画・生産 ㈱エドウィン
      Sponsored Links


Display size MEDIUM
Actual size
Shoulder to shoulder 18.110 inch "46cm"
Armpit to armpit 22.047 inch "56cm"
Width of the body (measured 10 cm under the armpit) 20.866 inch "53cm"
Waist (flat) 19.291 inch "49cm"
Length (without collar) 22.440 inch "57cm"
Shoulder to cuffs 24.409 inch "62cm"
Armpits to cuffs 19.488 inch "49.5cm"
Armhole (straight line distance from shoulder to armpit"flat") 10.826 inch "27.5cm"