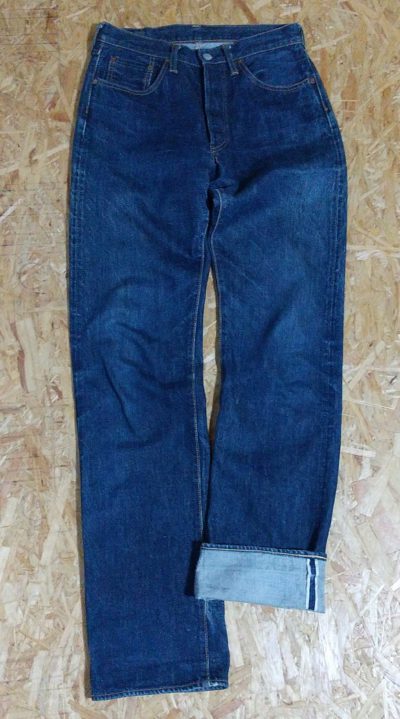 Hem-80s-90s JOHNBULL "SEWING CHOP"
Japanese okayama jeans
W28 L34.5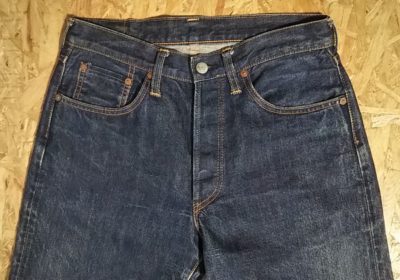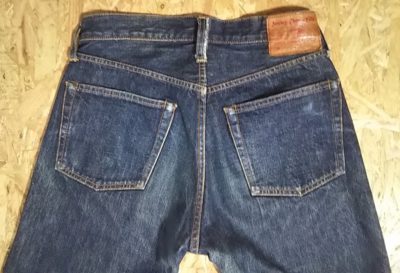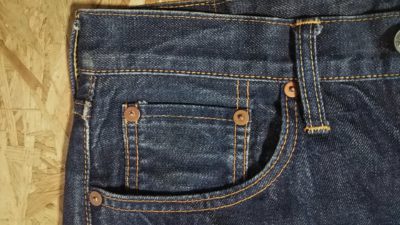 "SEWING CHOP" by JOHNBULL from the latter half of the 80's to the 90's
It was a brand that aims to faithfully reproduce vintage jeans.
This is my favorite brand.
At that time, it wasn't as famous as D'Artisan Sugar Cane.
But, the making is genuine.
Jeans that I would like you to wear if they are the right size.
JOHNBULL still exists. (If you are interested, please search the internet.)
Sponsored Links
Made in japan
Cotton 100%
Button fly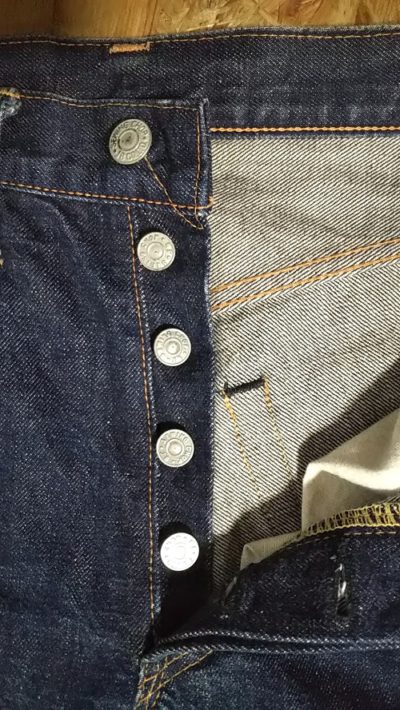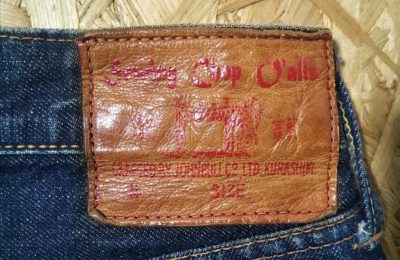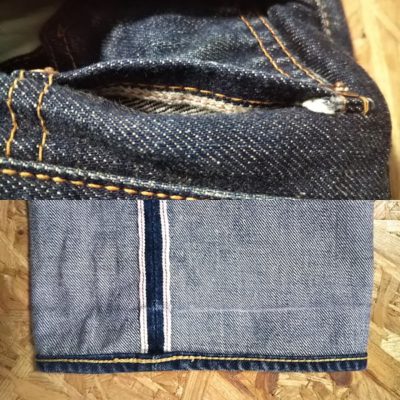 ※detail
・ Selvedge denim
・ Leather label
・ V stitch "top" button
・ Selvedge in coin pocket
・ Two colors of yellow thread and orange thread.
・ Hem chain stitch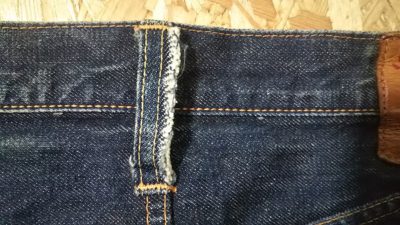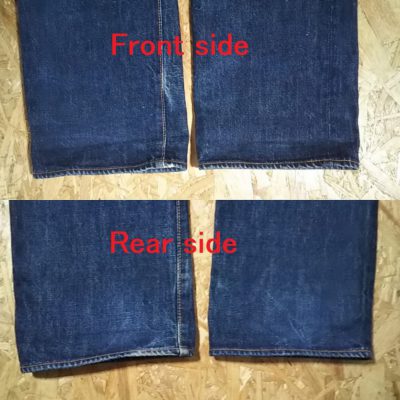 ※Condition
Good Condition.
No tears or holes.
Fray on the backmost belt loop.
Sponsored Links




Display size W 30
((It 's shrinking. be sure to refer to the actual size.))
Actual size
1 Rise 10.629 inch "27 cm"
2 Waist  27.952 inch "71 cm"
3 Hips  12.204 inch "31 cm"(Flat)
4 Thigh width  10.826 inch " 27.5 cm"(Flat)( Measure 10 cm below the base of the crotch)
5 Inseam  34.645 inch "88 cm" (Measure inseam seams)
6 Hem width  8.149 inch " 20.7 cm"(Flat)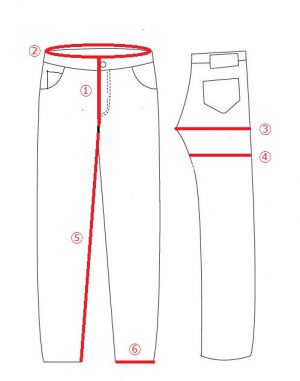 ---
The items introduced on this website are sold at the ebay auction "denim-wing store".
(( This website page has not been deleted even if the product is sold out.We appreciate your understanding.))
---
Sponsored Links