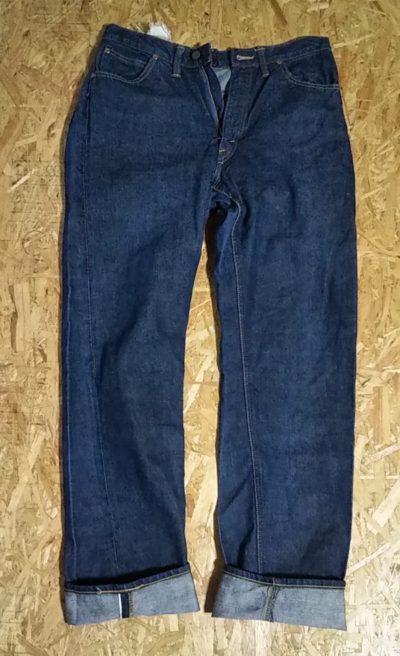 Lee Riders 101Z.1952 Reprint.
90s Made in Japan.
W30-31 L33.

Sponsored Links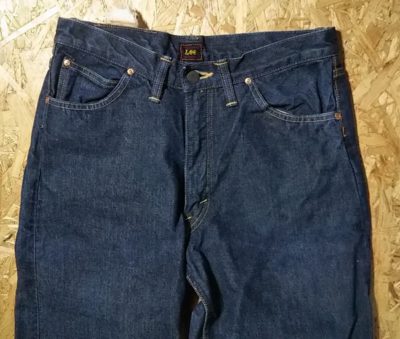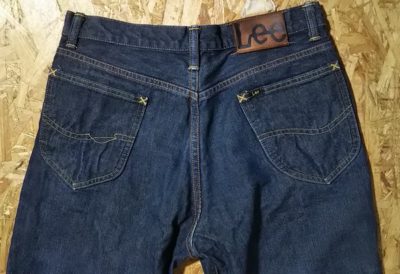 Cotton 100%
13.5 oz one side selvedge denim
Left twill weave
Non-stretch
Regular fit-classic fit
Zipper fly" Gripper zipper"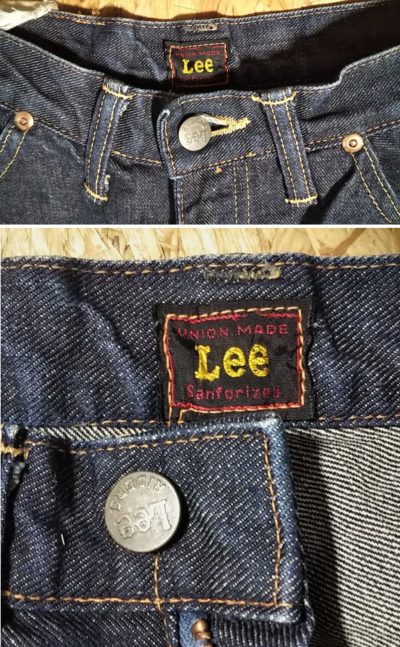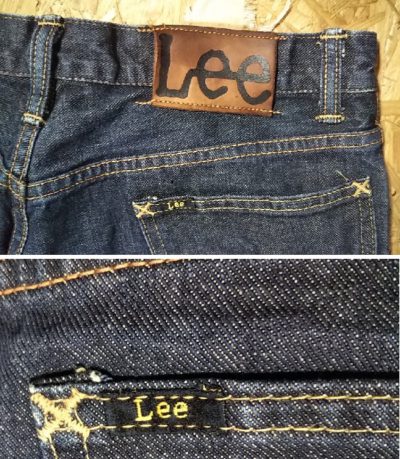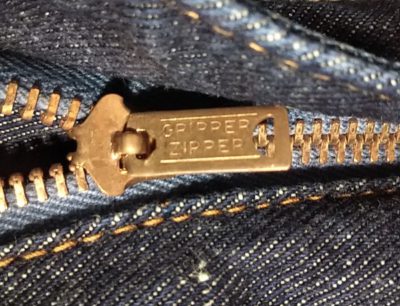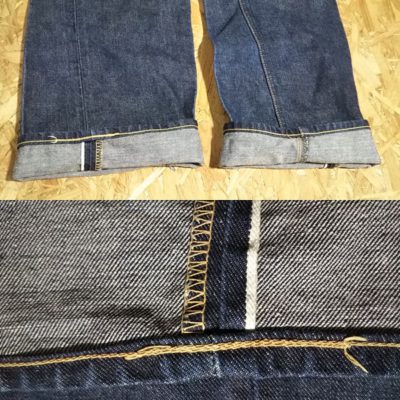 ※Detail
・One Side Selvedge Denim
・Leather label
・Zipper fly" Gripper zipper"
・Pis-name tag"Ⓡ mark none / MR mark none"
・Union ticket inside the right back pocket
・Reinforcing cloth in the back pocket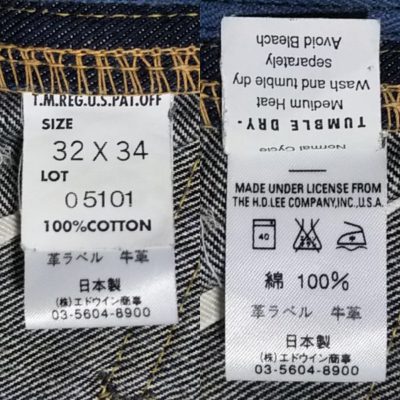 革ラベル 牛革 = Leather label Cowhide
日本製 = Made in Japan
綿100% = 100%COTTON
㈱エドウィン = Edwin Trading Co., Ltd.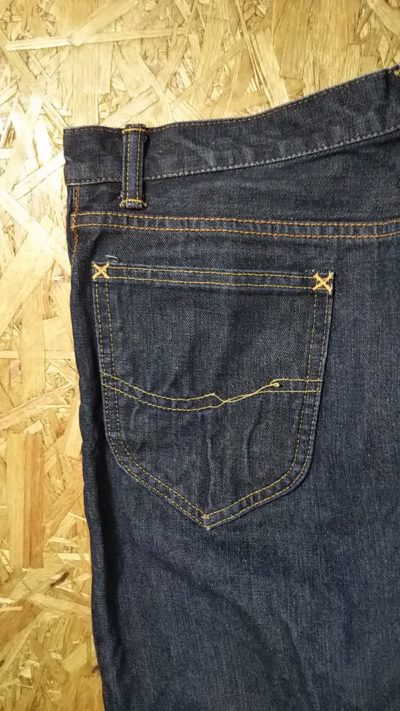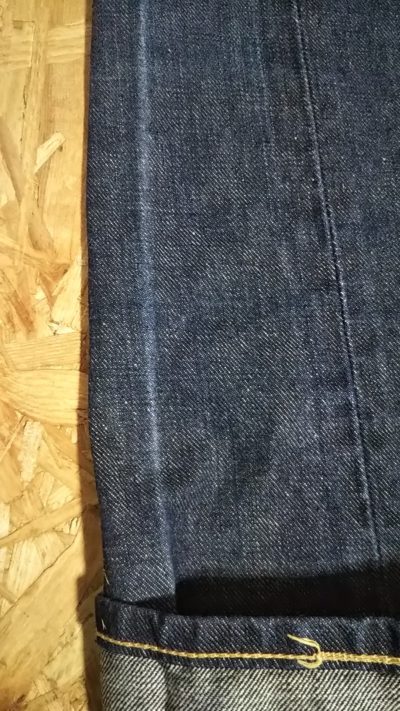 ※Condition
Good condition.
No tears or holes.
There is a fade under the outside of both back pockets.(image)
Unraveled into S-shaped stitching on the left back pocket (image)
Line fade for long-term storage by folding on both sides of the leg (image)
No problem in wearing.
⇒The closest color is the 2nd photo.
Lee jeans do not have much twisted legs like Levi's because of the left twill weave, but this jeans is twisted. As you can see from the wearing photo, the selvedge of the leg opposite to Levi's is in front. I think it's cool like vintage jeans.
Sponsored Links


Display size W 32 L34
((Please be sure to refer to the actual size.))
Actual size
① Rise  11.417 inch "29 cm"
② Waist  30.708 inch "78 cm"
② Hips  12.598 inch "32 cm"(Flat)
③ Thigh width  11.220 inch " 28.5 cm"(Flat)( Measure 10 cm below the base of the crotch)
④ Inseam  33.464 inch "85 cm"
⑥ Hem width  8.661 inch " 22cm"(Flat)