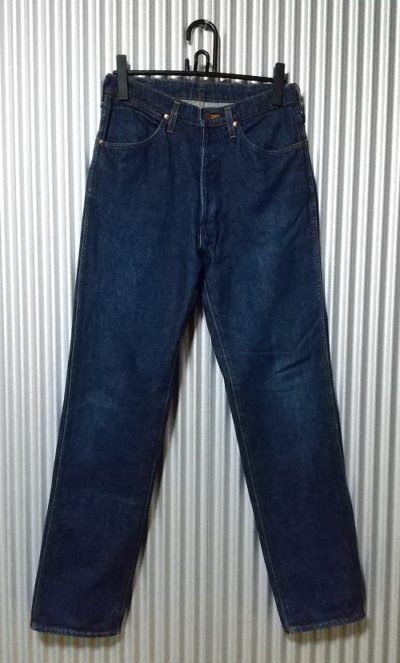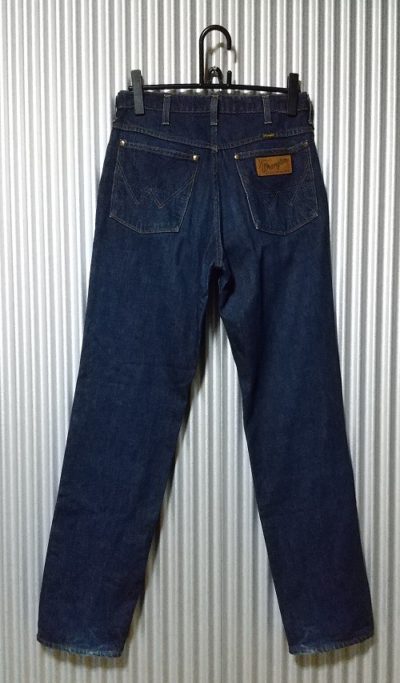 80s Wrangler 11MWB cowboy cut Denim Jeans.
Sold in the late 1980s
In Japan, Wrangler jeans are sold as a licensed product while changing the company from Wrangler Japan ⇒ VF Japan ⇒ Edwin
Wrangler Japan Co. Ltd existed until 1998.
Reprint of vintage jeans from the early days of Wrangler Japan.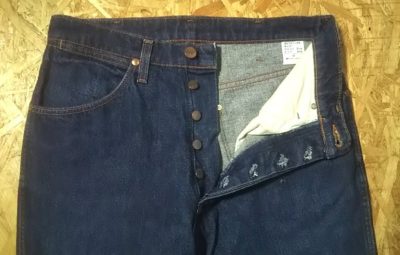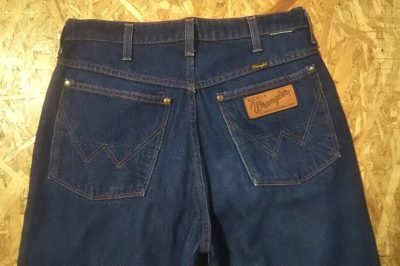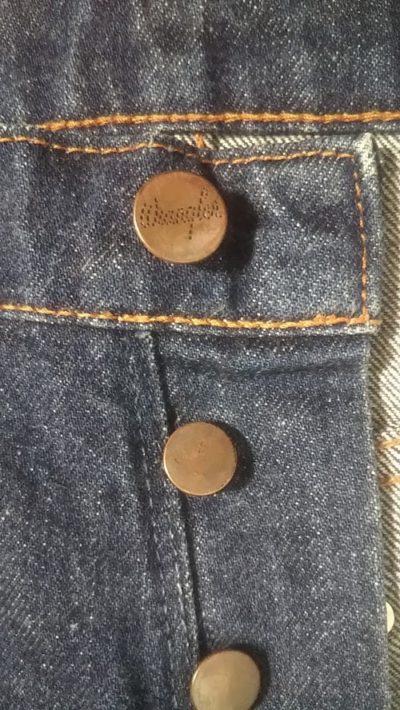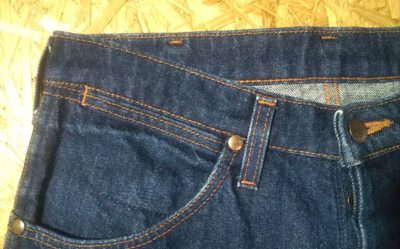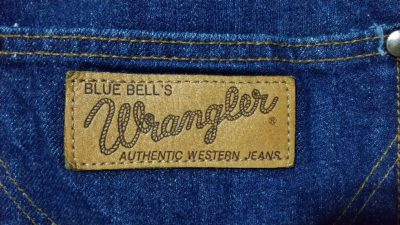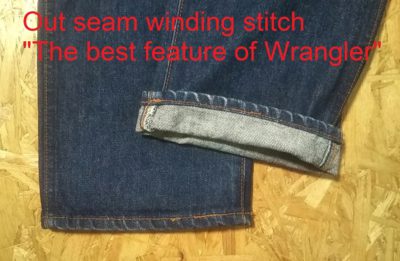 ※Detail
・Button fly
・Wrangler cowboy cut jeans
・Broken denim and Out seam winding stitch "The best feature of Wrangler"
・Original fit
・Leather label" Back pocket"
・Navy blue stitch "button fly front"
・Reinforcing cloth at the bottom inside of the back pocket.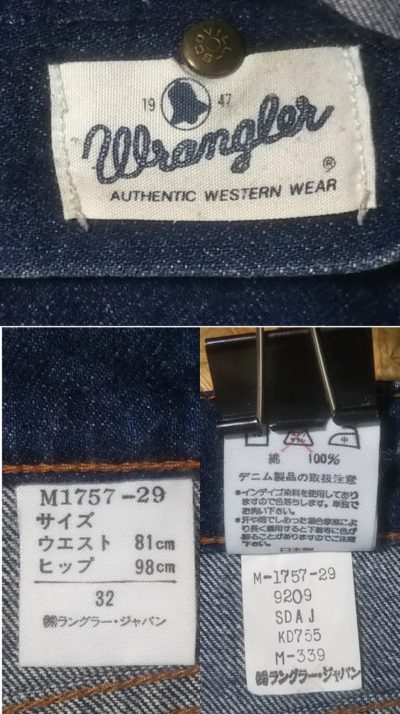 日本製 = Made in Japan.
The word "日本製" is located near the attachment thread of the inner display tag. You can't see it in the image, but you can see it by pulling the inside display tag up and down.
綿100% = 100%COTTON
㈱ラングラージャパン = Wrangler Japan Co., Ltd.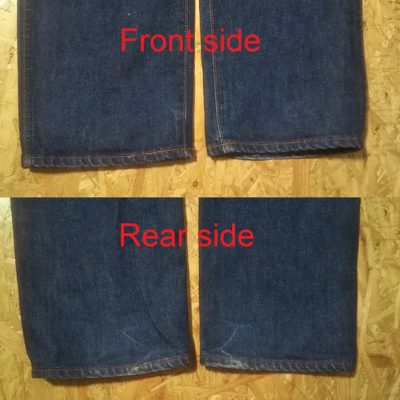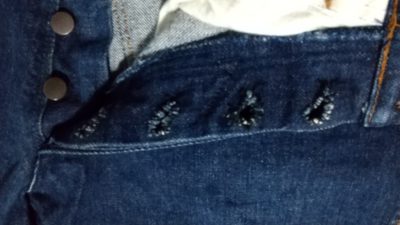 ※Condition
Good Condition.
The buttonhole of the button fly is reinforced with black thread. (image)
There is a little rubbing on the back side of the hem. (image)
No problem in wearing.
Considering jeans for over 30 years, they are in pretty good condition.
The photo of the coin pocket is the closest to the actual color and fabric.
      Sponsored Links


Display size W 32 Waist"ウエスト"81 cm – Hip"ヒップ"98 cm
((Please be sure to refer to the actual size.))
Actual size
① Rise  11.811 inch "30 cm"
② Waist  30.314 inch "77 cm"
③ Hips  12.598 inch "32 cm"(Flat)
④ Thigh width  11.220 inch " 28.5 cm"(Flat)( Measure 10 cm below the base of the crotch)
⑤ Inseam  33.464 inch "85 cm"
⑥ Hem width  7.874 inch " 20cm"(Flat)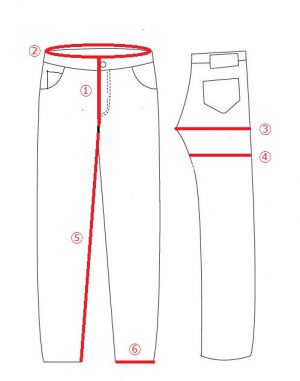 ---
The items introduced on this website are sold at the ebay auction "denim-wing store".
(( This website page has not been deleted even if the product is sold out.We appreciate your understanding.))
---
Sponsored Links