90s Wrangler "20MJL" Lined Western Jacket. "60s Reprint."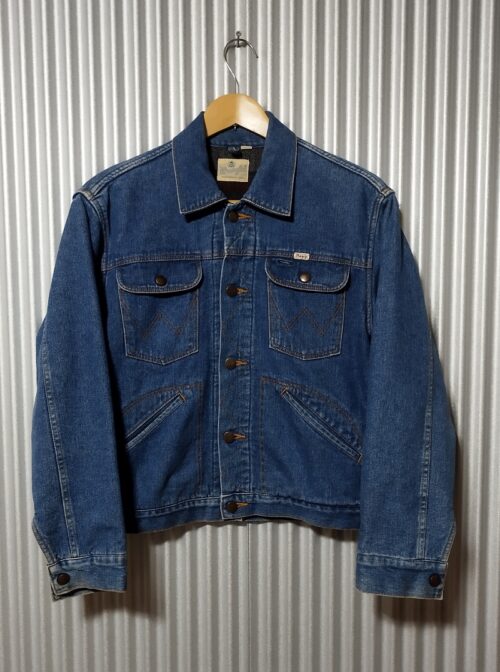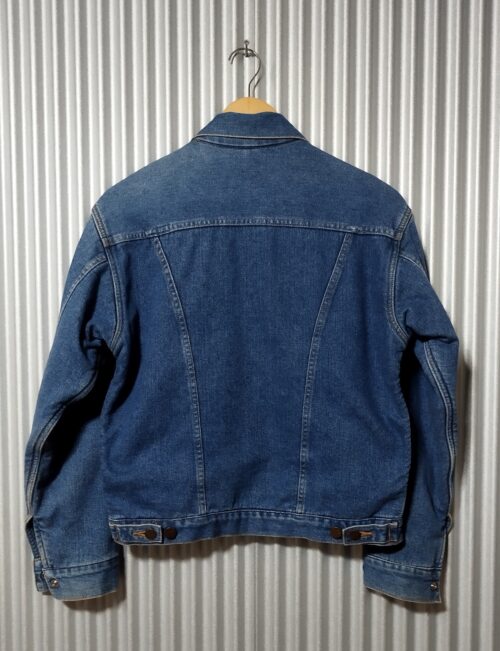 90s Wrangler "20MJL" Lined Western Jacket.
"60s Reprint."
The Wrangler 124 MJ design is lined with the 20MJL.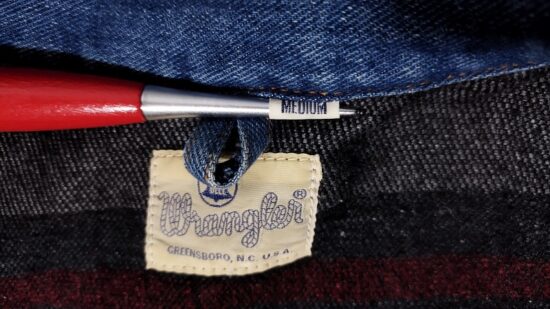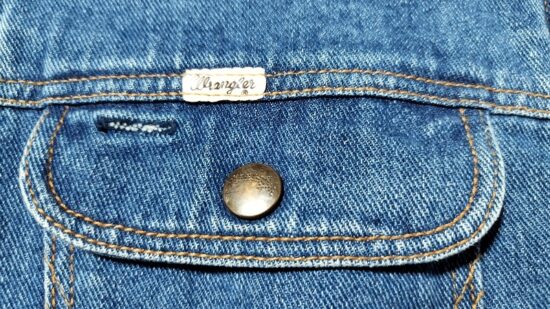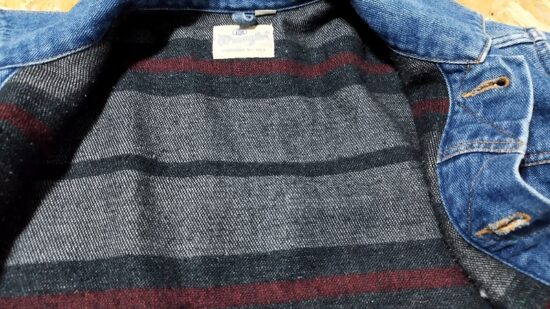 And the best feature is the lining.
The Lined Jacket is still on sale today, but the lining has vertical stripes.
But this jacket has horizontal stripes.
Vintage is horizontal stripes.
Levi's and Lee are also together.
The silhouette is slim because it was made in the 90s.
The 60s original is a little wider.
Also, the sleeve length is short.
The original is that the sleeve length is just right when riding a horse.
It is a reprint that is cool for town use.
The size is made according to the times.
This Wrangler 20MJL reprint.
There is one unfortunate point.
The original has selvedge on the front button and the back of the buttonhole.
This jacket does not.
However, there may have been 20MJL without selvage even in the 60s.
It's a place you can't see once you put it on, but it would have been better if it had a selvedge.
This Wrangler 20MJL reprint is rarely seen.
I saw it for the first time.
Perhaps, in the 90s, the 11MJL reprints from the 40's and 50's were more popular and didn't sell as well.
But now it's a valuable jacket.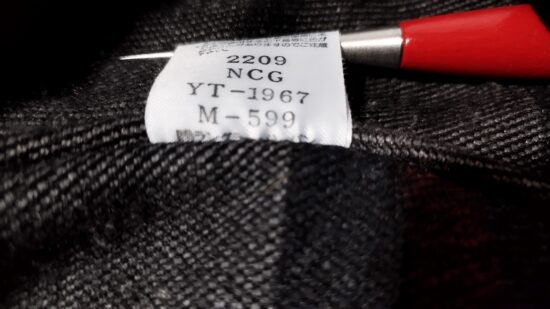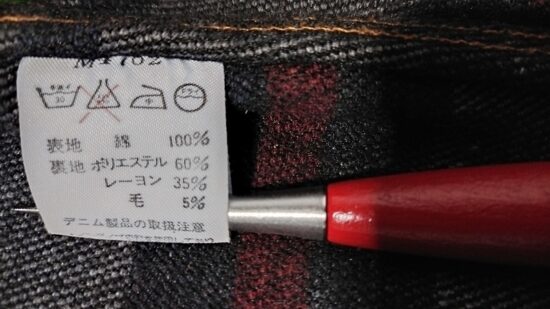 Outer fabric
100% Cotton = 綿100%
Lining
60% polyester = ポリエステル60%
35% Rayon = レーヨン35%
5% Wool = 毛 5%
In Japan, Wrangler jeans are sold as a licensed product while changing the company from Wrangler Japan ⇒ VF Japan ⇒ Edwin
Wrangler Japan Co., Ltd. from 1971 to 1998.