Records of jeans fading.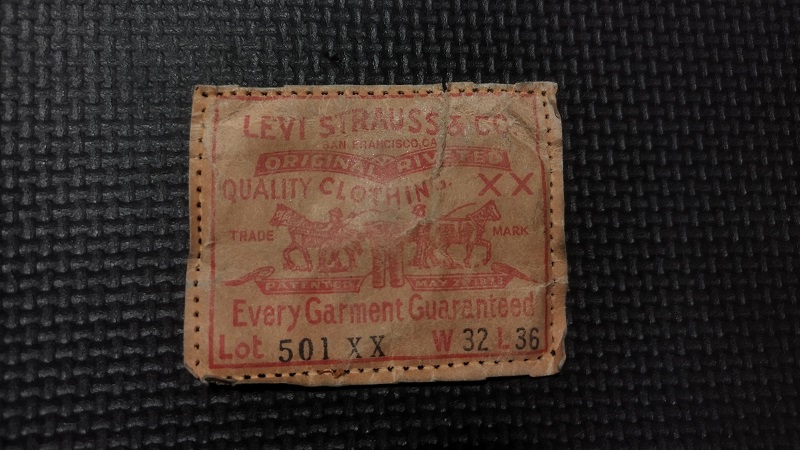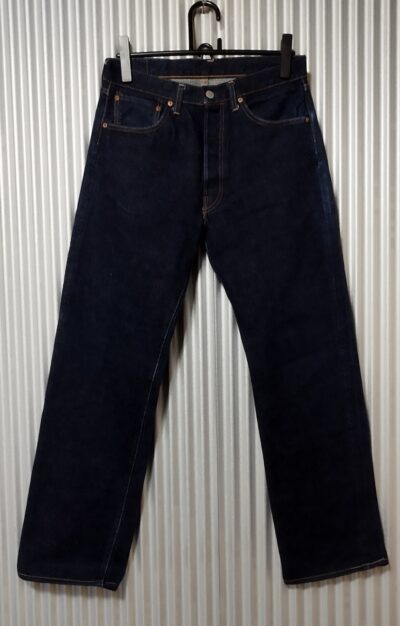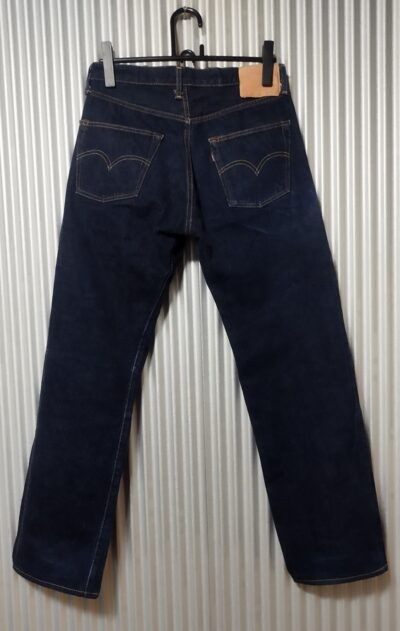 I would like to record the fading due to wearing jeans.
Levi's vintage clothing 501 jeans.
1955 reprint.
Manufactured in July 2004, made in Japan.
I started wearing them in May 2023, so these jeans are about 19 years old.
The reason why I chose these jeans is because they are my perfect size and there is almost no evidence that they have been worn.
I think it's probably only been washed once or twice in the past.
Four things,  I did before I started wearing it.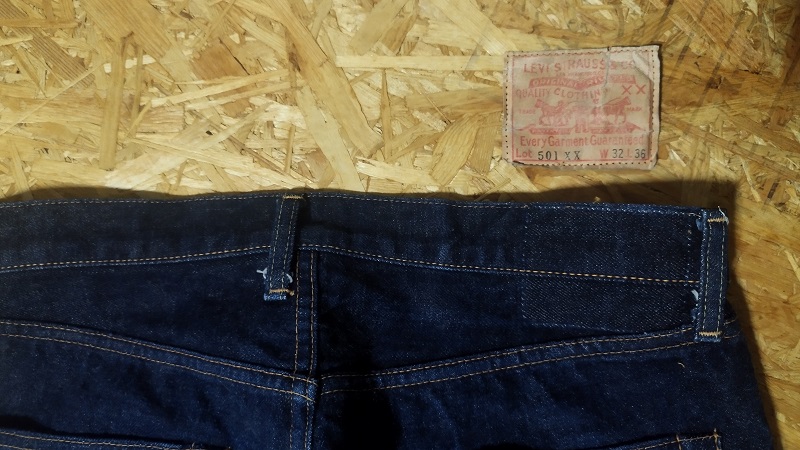 First, I removed the paper label.
The reason is the meaning of leaving data and if you wear it for many years, it will be torn and lost.
Also, I think I'll use hot water when I wash it in the future.
If you wash Levi's paper labels with hot water, the print will disappear.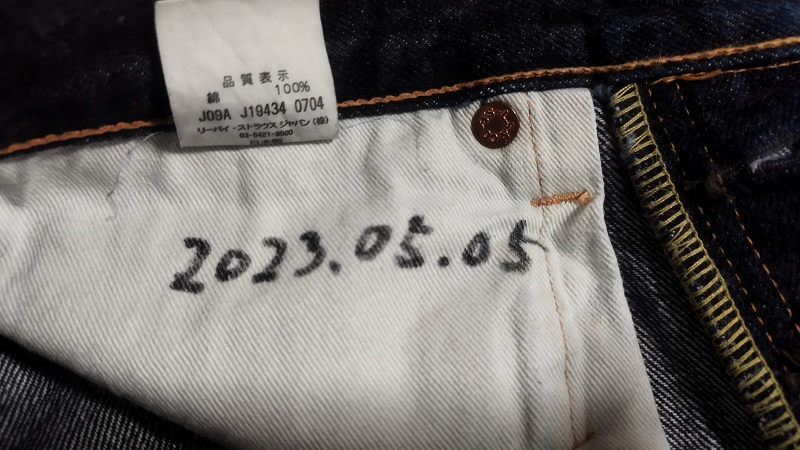 Second, I wrote the date I started wearing it on the front pocket bag.
I will write the date every time I wash it.
This will tell you how many times and how often I wash.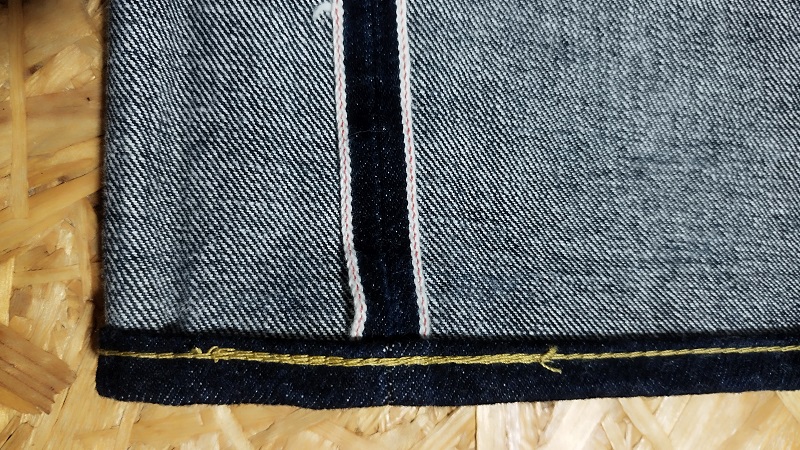 Third, I did hemmed up.
Because I like how to wear it without rolling it up.
Of course it's a chain stitch.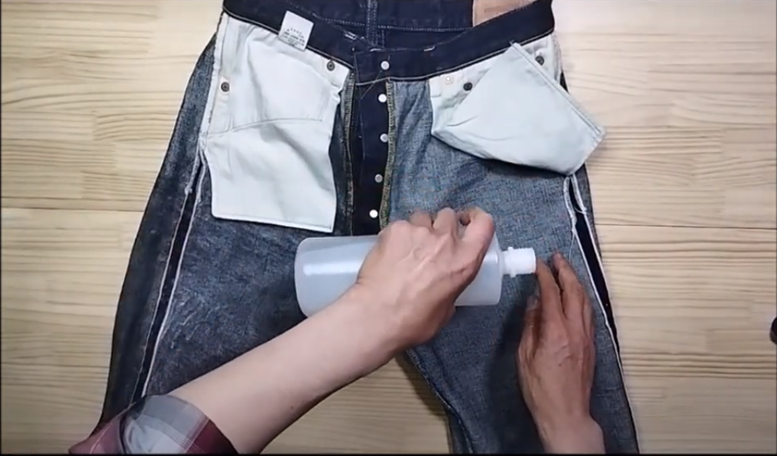 Fourth, Applied laundry starch again.
Raw denim is washed and shrunk, then applied laundry starch again and worn.
This is to make it easier to create wrinkles for a cool fade.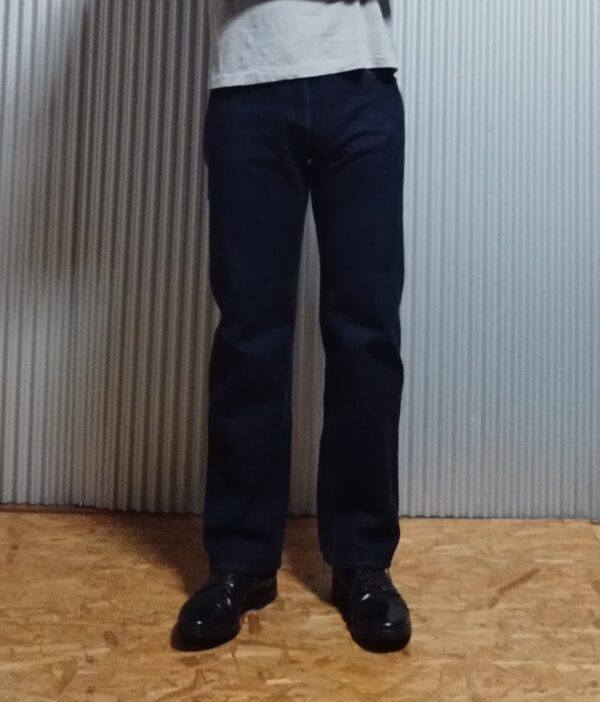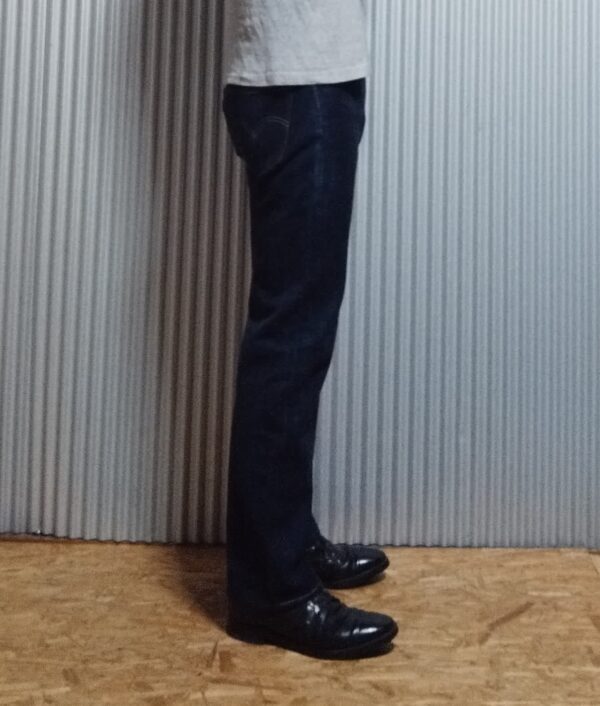 The waist is a good size without a belt.
If you wear it with an inch up, there will be wrinkles at the base of the leg, but there won't be many wrinkles near the front pocket and button fly.
It's not unnatural fade,
The goal is to fade like real vintage jeans.