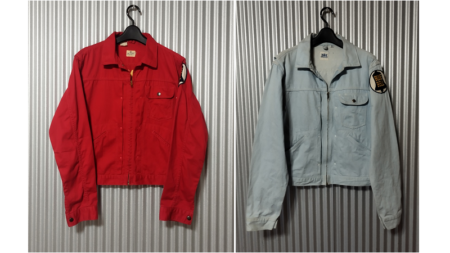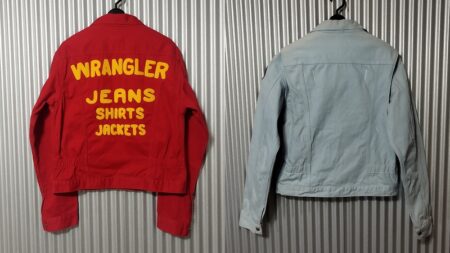 Wrangler 12MJZ and Maverick 45MJZ, which were reprinted as Archives Wrangler in the 90s.
Both jackets were made during Wrangler Japan and are made in Japan.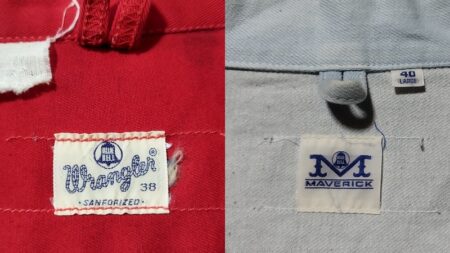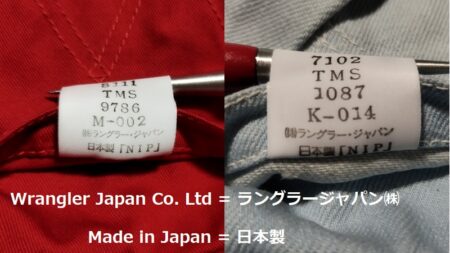 Wrangler Japan ceased to exist in 1997, and now Edwin manufactures the Archive Wrangler.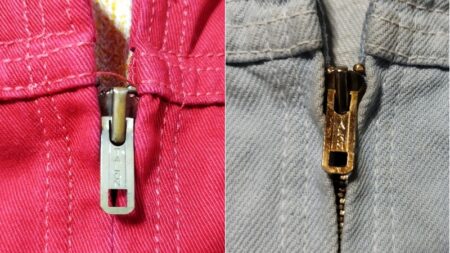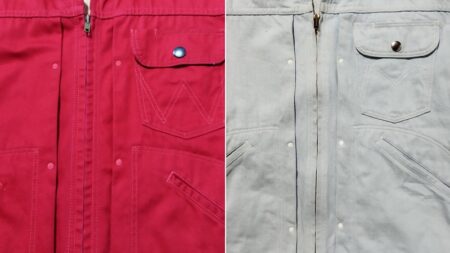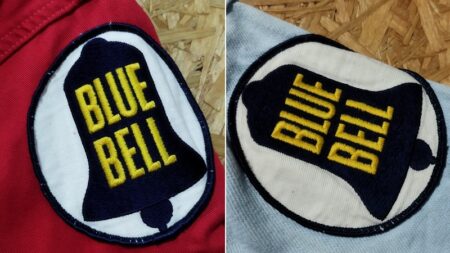 The details of both pieces are almost the same.
TALON zipper, one chest pocket, front pleats, shoulder emblem, long sleeve length, short length, etc.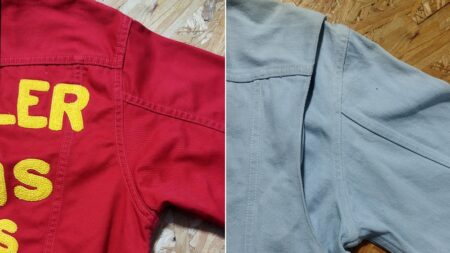 There are also some differences. The first is the fabric. Wrangler 12MJZ is satin, Maverick 45MJZ is colored denim.
The second one is the shoulder adjuster.
Wrangler 12MJZ does not have rubber adjusters on the shoulders.
Maverick 45MJZ has a rubber adjuster that allows it to handle intense movements such as when riding a horse.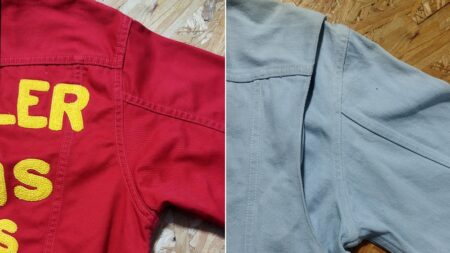 Speaking of the BLUE BELL Champion Jacket, it's the emblem on the left shoulder and the embroidery on the back. Wrangler 12MJZ has emblem and embroidery. The embroidery features the classic words "Wrangler, Shirts, Jackets" in chain stitch. The color is red, and this is probably the champion jacket you imagine.
Maverick 45MJZ has no embroidery and only has an emblem.
Normal blue denim with second-hand processing would have faded, but since it is colored denim, it has been processed with dirty.
When I looked into it, it seems that only 50 second-hand processed Maverick 45MJZ reprints were made at that time.
It's no wonder that it is rarely seen in Japan.