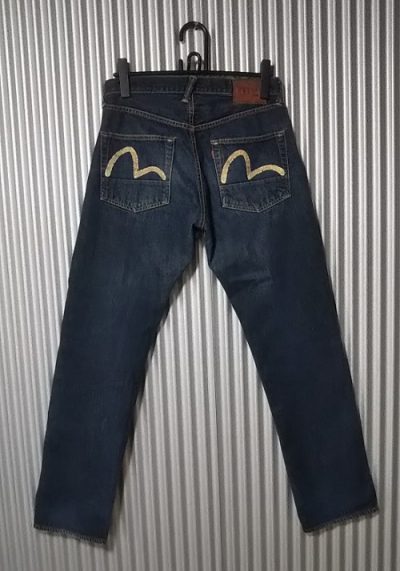 Sponsored Links
EVISU jeans denim display
No.1 denim ⇒ non-shrink denim
No.2 denim ⇒ pre-shrink denim
◎ Silhouette
Not too thick, not too thin,
A standard silhouette that can be worn regardless of the times
Regular straight fit.
Tiger Selvedge denim
It features a greenish indigo blue.
Weaving has been continued since the early days of establishment
Original denim.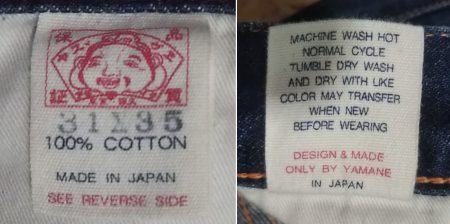 cotton 100% =綿100%
Made in Japan = 日本製
Sponsored Links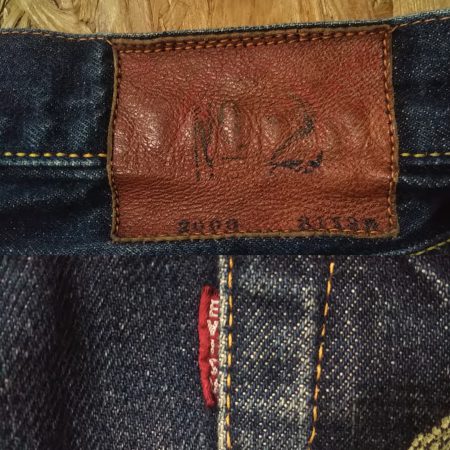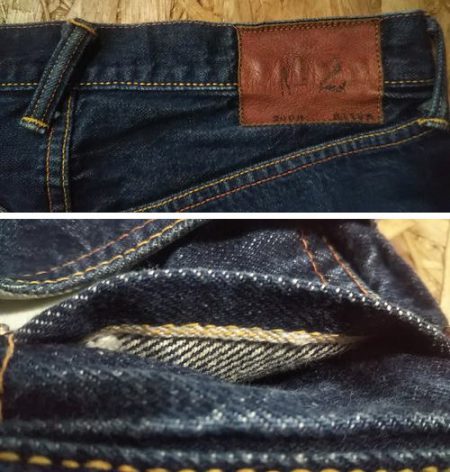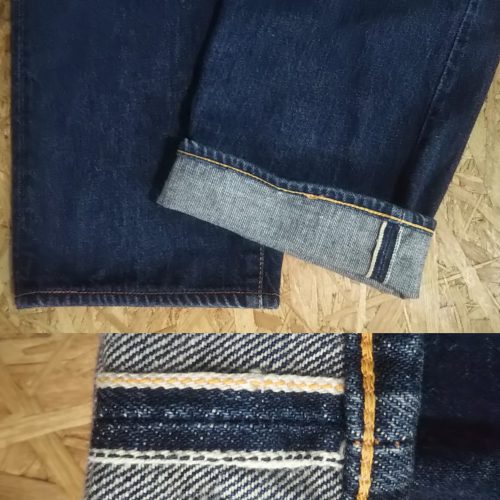 ※detail
・Selvedge Denim
・Leather label
・V stitch
・Crotch rivet
・Hidden rivets
・Selvedge in coin pocket
・Hem chain stitch
・Misaligned belt loop "backmost"
・Button fly
Sponsored Links
※condition
Good Condition.
No tears or holes.
Rubbing paint stitch.
No problem in wearing.
Display size W 31 L35
((It's shrinking and may have been hemmed.
Please be sure to refer to the actual size.))
Actual size
1 Rise   11.417 inch "29 cm"
2 Waist  30.7 inch "78 cm"
3 Hips  12.08 inch "30.7 cm"(Flat)
4 Thigh width  11.023 inch " 28 cm"(Flat)( Measure 10 cm below the base of the crotch)
5 Inseam  32 inch "81.3 cm" (Measure inseam seams)
6 Hem width  7.677 inch " 19.5 cm"(Flat)
The 11th wearing image is 182cm / 75kg
The waist is pretty tight.
Overall, it feels slender and straight.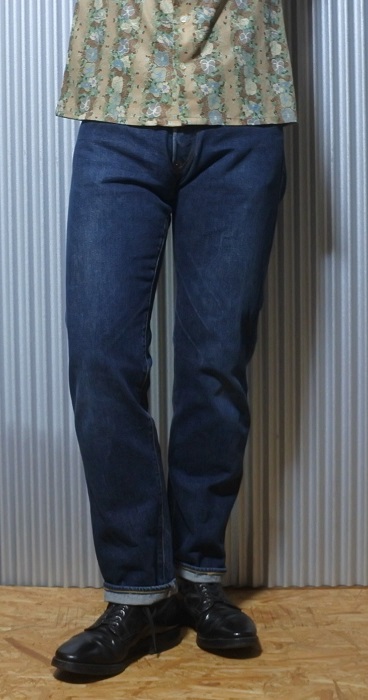 ---
The items introduced on this website are sold at the ebay auction "denim-wing store".
(( This website page has not been deleted even if the product is sold out.We appreciate your understanding.))
---
Sponsored Links