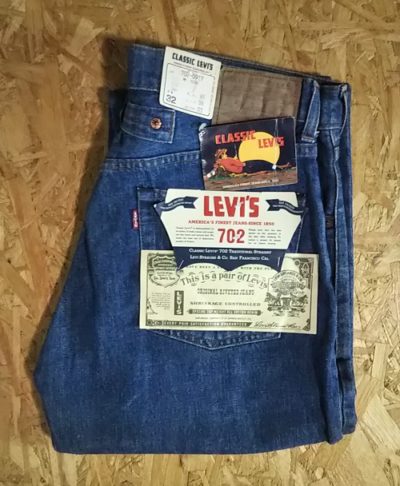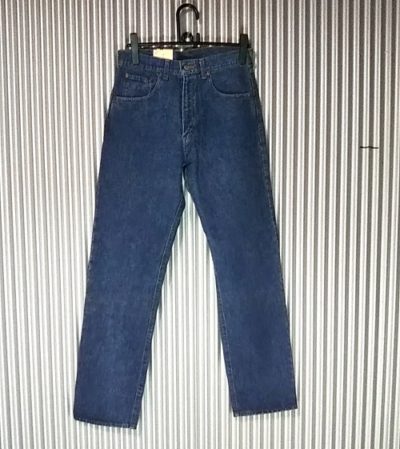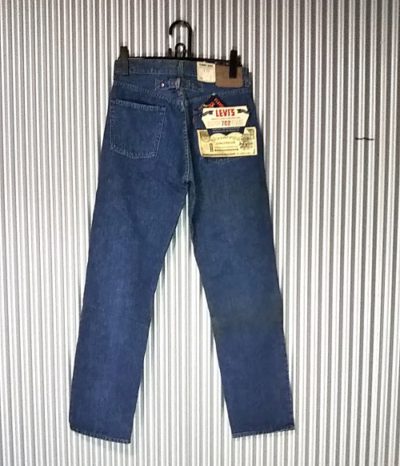 Jeans made by Levi's Japan in 1987.
It was the early days when vintage jeans became popular in Japan
There was no "Levi's Vintage Closing" yet.
Looking at the Tag, it is classified as "Classic Levi's".
A few years later, in the 90's, Levi's of various ages have been reprinted.
Levi's jeans over 30 years ago, this model I have never seen.
I think it's rare.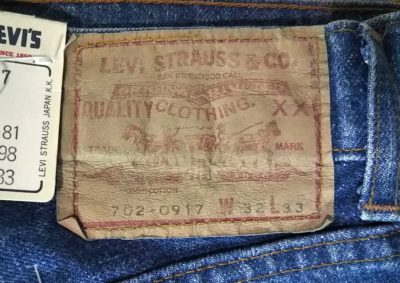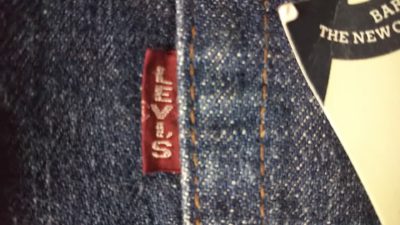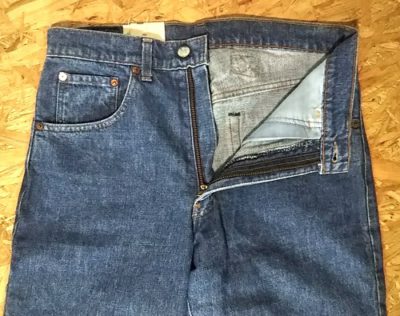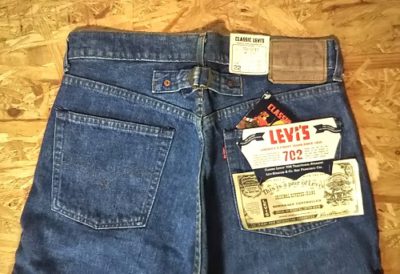 ※detail
・ Cinch buck
・ Paper label
・ Black thread Bar-tack "back pocket"
・ Big E "Red Tab"
・ No selvedge
・ Zipper fly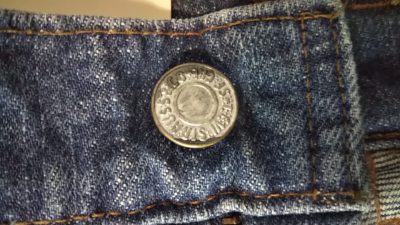 ※Condition
Dead stock
Good Condition.
No tears or holes.
There are wrinkles due to storage for many years.
Discolored to the top button. (image)
There is discoloration or dirt around the back of the knee on the right leg. (image)
It's almost unnoticed.
I don't know if it will disappear after washing.
There is no problem in wearing.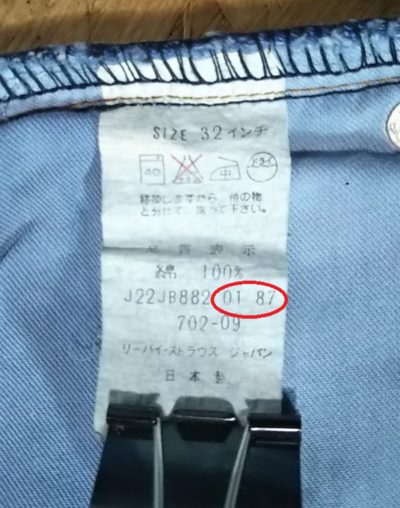 Manufactured in January 1987
((01 87 .01 = month. 87 = year "inside display tag image red circle"))
Cotton 100% = 綿100%
Levi Strauss Japan. = リーバイ・ストラウス ジャパン.
Display size W 32 L 33
((It's shrinking, please refer to the actual size.))
Actual size
1 Rise   11.811 inch "30 cm"
2 Waist  30.708 inch "78 cm"
3 Hips  12.007 inch "30.5 cm"(Flat)
4 Thigh width  11.023 inch " 28 cm"(Flat)( Measure 10 cm below the base of the crotch)
5 Inseam  32.283 inch "82 cm" (Measure inseam seams)
6 Hem width  7.480 inch " 19 cm"(Flat)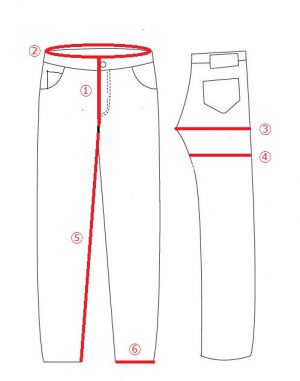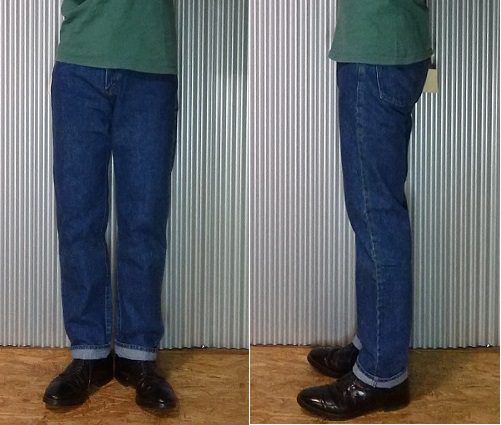 ---
The items introduced on this website are sold at the ebay auction "denim-wing store".
(( This website page has not been deleted even if the product is sold out.We appreciate your understanding.))
---
Sponsored Links