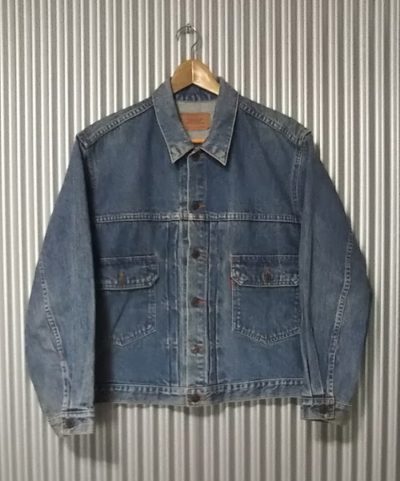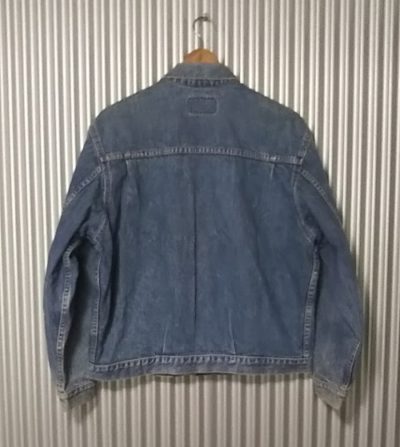 VTG 80s Levi's 70502-0217 Denim Jacket.
Type 2
Levi Strauss Japan.
Made in Japan
Cotton 100%
It was sold in the 1980s.
The inner display tag is gone, but I checked it.
There is no doubt that it is made in Japan and is 100% cotton.
It is a jacket when there was no "Levi's Vintage Closing" yet.
It was "Levi's Classic".
In the 1989 Levi's book, the same product number "70502" has been changed to a Type 1 tracker jacket.
Manufactured in the mid-1980s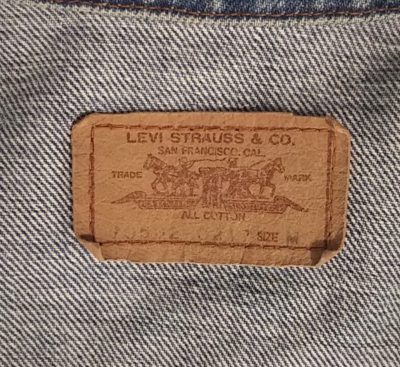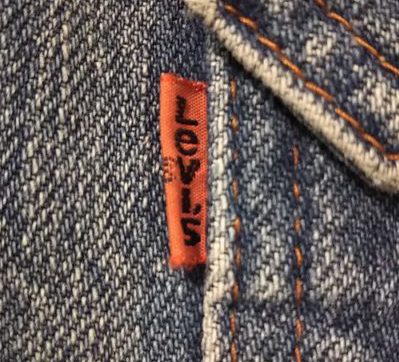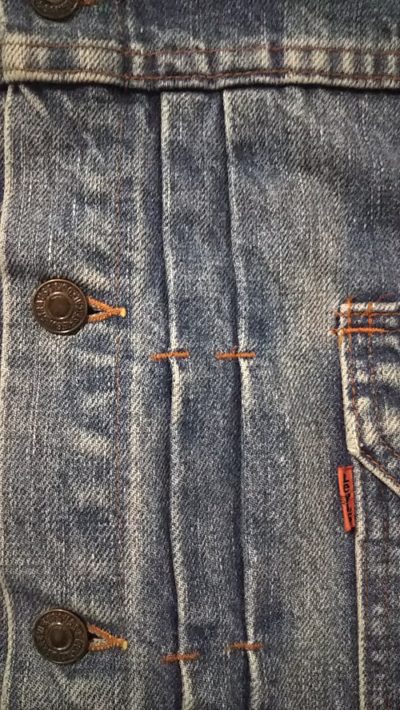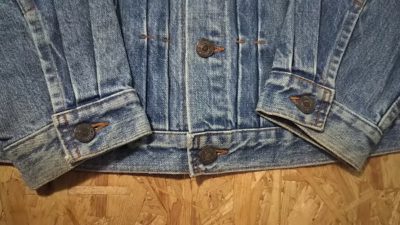 ※Detail
・ Type2
・ Orange tab
・ Paper label
※Condition
Good condition.
No tears or holes.
It is a jacket over 30 years ago, there is a feeling of use.
There is no problem in wearing.
Display size M
((It is large for Japanese size. Please refer to the actual size.))
Actual size
Shoulder to shoulder 19.685inch "50cm"
Armpit to armpit 24.409inch "62cm"
Width of the body (measured 10 cm under the armpit) 23.228inch "59cm"
Waist (flat) 19.881inch "50.5cm"
Length (without collar) 23.818inch "60.5cm"
Shoulder to cuffs 22.834inch "58cm"
Armpits to cuffs 17.716inch "45cm"
Armhole (straight line distance from shoulder to armpit"flat") 11.417inch "29cm"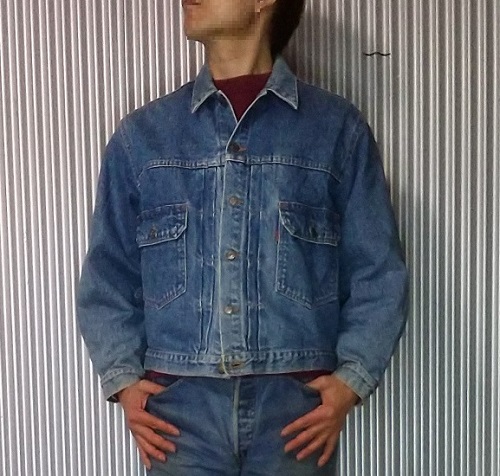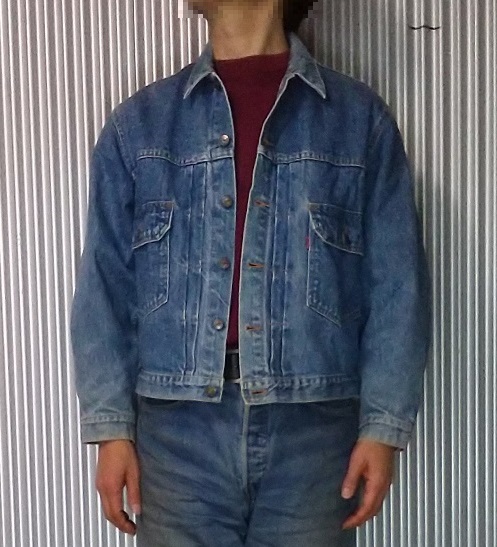 ---
The items introduced on this website are sold at the ebay auction "denim-wing store".
(( This website page has not been deleted even if the product is sold out.We appreciate your understanding.))
---
Sponsored Links