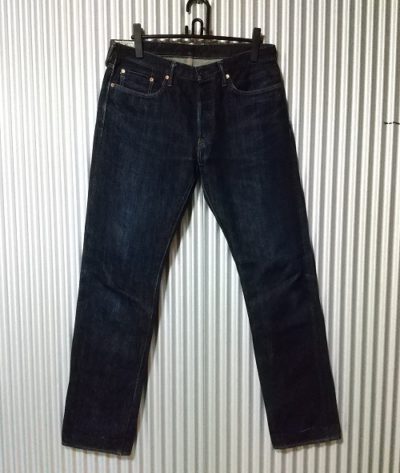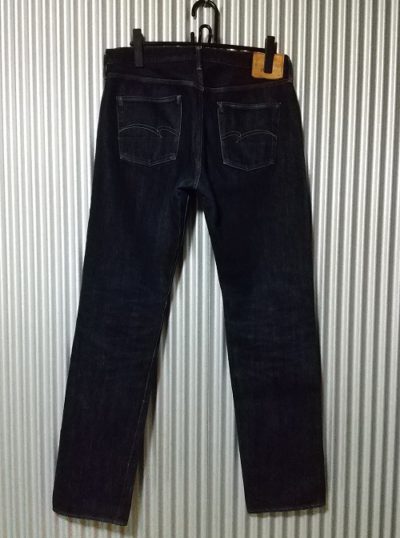 STUDIO D'ARTISAN D1755 Tepered straight
The weft is made of Svin Gold, which is known for its finest cotton. Svin Gold is the finest cotton material in the world with the finest fineness and long fiber length. As it contains natural wax and oil, it has silky luster and drape, and you can enjoy the soft texture of raw cotton. Supima cotton cultivated in Arizona, USA is used for the warp. Supima cotton is an ultra-long fiber cotton with a fiber length of 35 mm or more, and is characterized by its fine and long fibers, uniform length, strength, and excellent durability. In addition, it is said that the moist texture is comparable to cashmere. 15oz jeans in the world's finest ultra-long cotton Svin Gold.
The silhouette is conscious of jeans from the 1960s, which are naturally tapered from the thighs.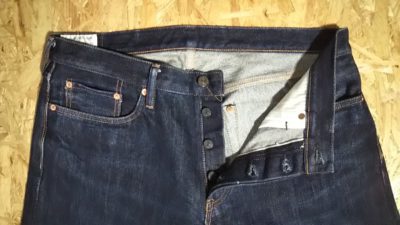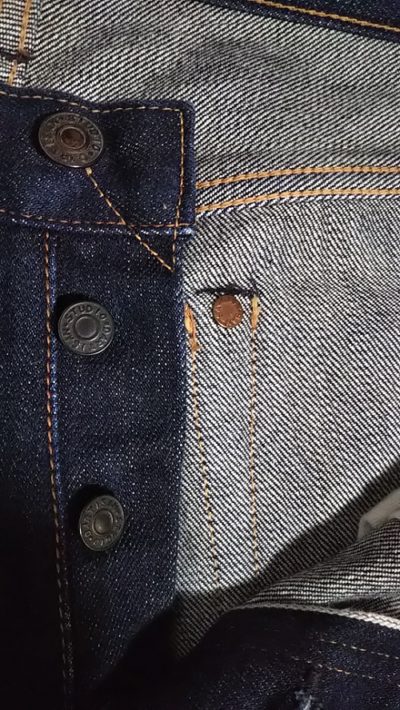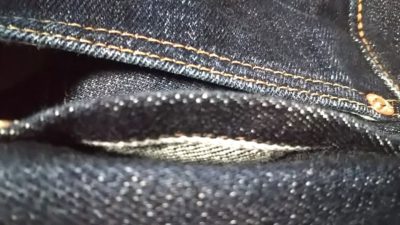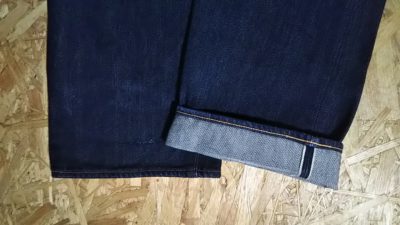 Detail
・Leather label
・15OZ. SUVIN GOLD SELVEDGE DENIM
・V stitch "top button"
・Button fly
・Hidden rivets
・Selvedge in coin pocket
・Chain stitch "hem"
※Condition
Good Condition.
No tears or holes.
No problem in wearing.
Rubbing and creases made by folding and wearing on the hem (image) .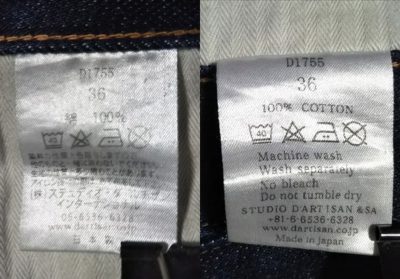 Cotton 100% = 綿 100%
Made in Japan = 日本製
Studio D'Artisan Co., Ltd. = ㈱スタディオ・ダ・ルチザン
Display size W 36
((It's shrinking.Please be sure to refer to the actual size.))
Actual size
1 Rise (measure the front)   10.629 inch "27 cm "
2 Waist  35.433 inch "90 cm"
3 Hips  13.307 inch "33.8 cm"(Flat)
4 Thigh width  11.889 inch " 30.2 cm"(Flat)( Measure 10 cm below the base of the crotch)
5 Inseam  34.448 inch "87.5 cm" (Measure inseam seams)
6 Hem width  8.070 inch "20.5 cm"(Flat)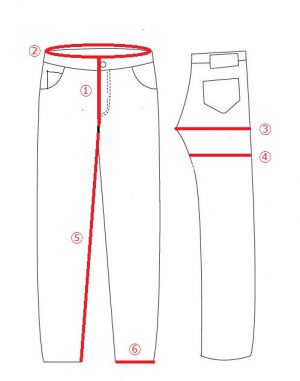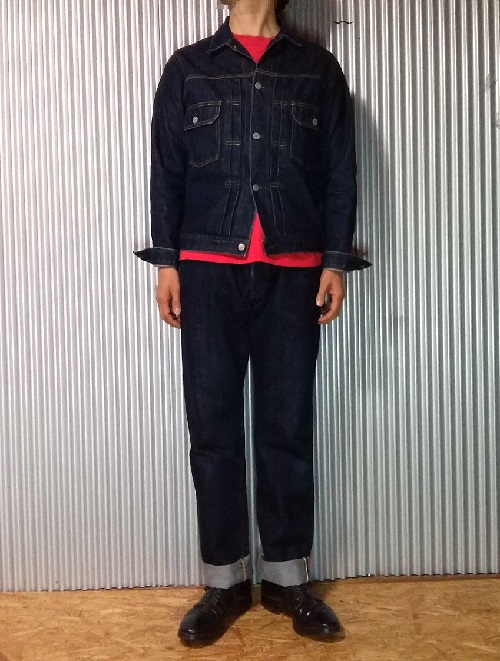 Wearing image 182 cm / 74 kg" The waist is a little big."
Just size is W32-33, please consider that in the wearing image.
---
The items introduced on this website are sold at the ebay auction "denim-wing store".
(( This website page has not been deleted even if the product is sold out.We appreciate your understanding.))
---
Sponsored Links