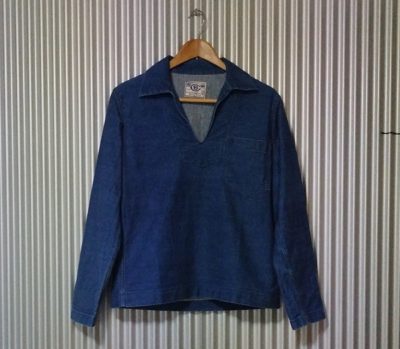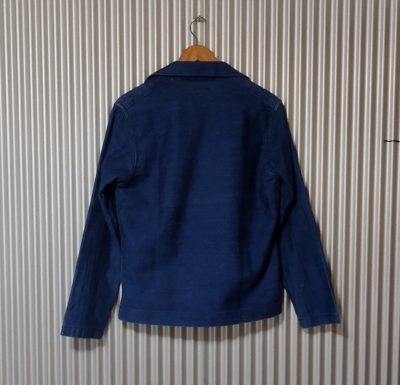 Made by Tailor Toyo
"UNION SUPPLY" AHINA WORK JACKET
PULLOVER
12oz
AHINA = Indigo dyeing
Founded in 1922, boasted a large market share as a Hawaiian clothing manufacturer.
The product name "AHINA" means indigo dyeing in Hawaiian.
It was said that it was a cotton fabric dyed with indigo, that is, denim.
Needs strong workwear to protect the body from the harsh working environment,
The familiar in souvenir jackets and sugar cane jeans is reproduced in real name!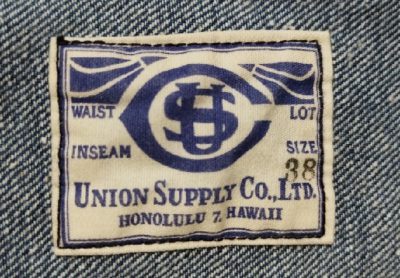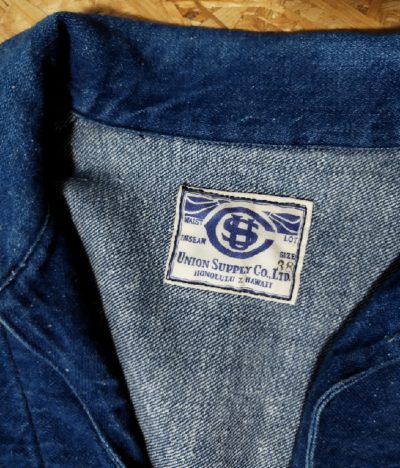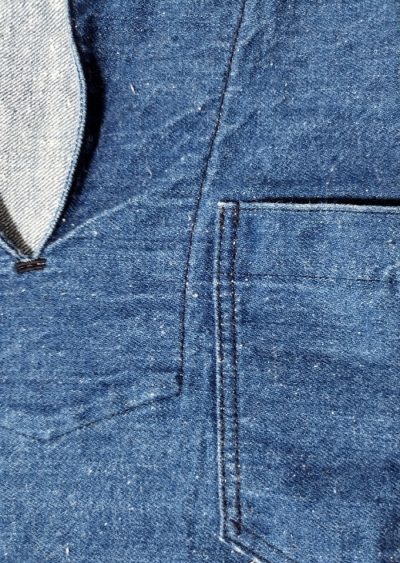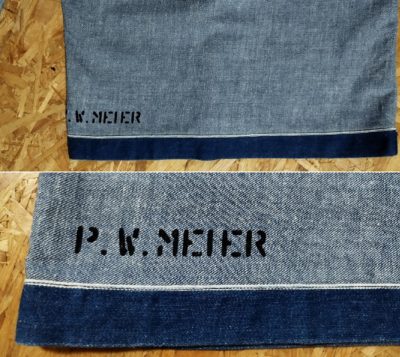 Detail
・ 12oz selvedge denim (in chest pocket, cuffs, hem)
・ Pullover shirt
・ Stencil print near the back right back waist.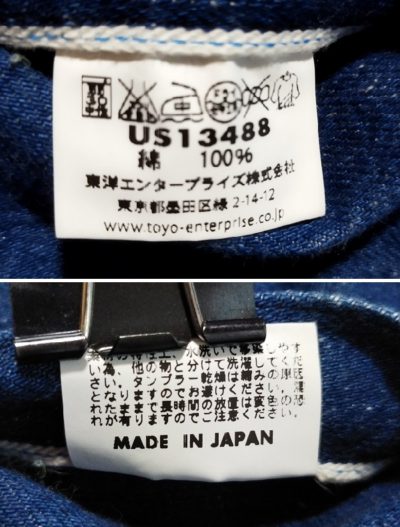 Cotton 100% = 綿100%
Made in Japan.
Toyo Enterprise Co., Ltd. = 東洋エンタープライズ株式会社.
※Condition
Good condition.
No holes or tears.
Items that are worn less often.
No problem in wearing.
Display size 38
(As it is a pullover shirt, even those who usually wear size 38 may feel small. Please check the actual size.)
Actual size
Shoulder to shoulder 16.929 inch "43cm"
Armpit to armpit 20.472 inch "52cm"
Width of the body (Measure on the narrowest place)(flat) 19.094 inch "48.5cm"
Width of the body (Measure the hem of the jacket)(flat) 20.078 inch "51cm"
Length (without collar) 25.590 inch "65cm"
Shoulder to cuffs 24.212 inch "61.5cm"
Armpits to cuffs 20.472 inch "52cm"
Armhole (straight line distance from shoulder to armpit"flat") 8.858 inch "22.5cm"
((Please allow for a small degree of error.))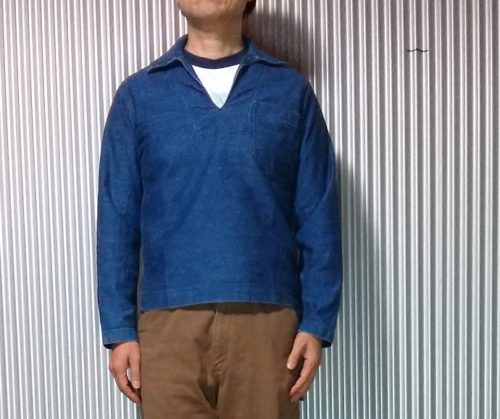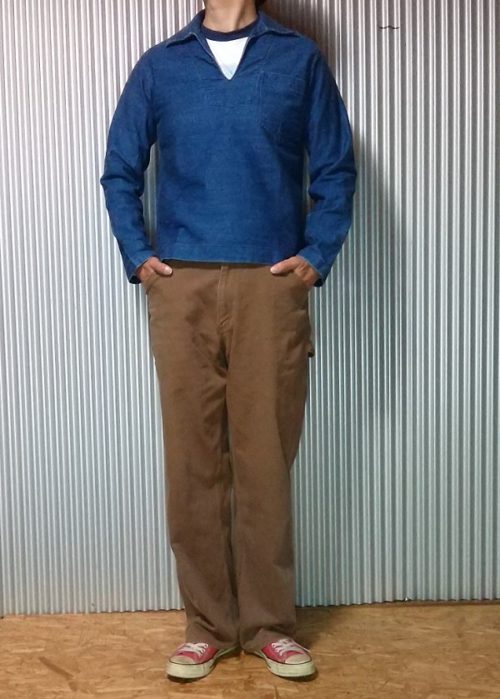 Wearing 182 Cm / 74 kg,
The shoulders are a little small.
Because of the pullover, it is difficult to put on and take off.
---
The items introduced on this website are sold at the ebay auction "denim-wing store".
(( This website page has not been deleted even if the product is sold out.We appreciate your understanding.))
---
Sponsored Links