I would like to talk about the reverse arcuate stitching on the back pocket of Lee rider jeans.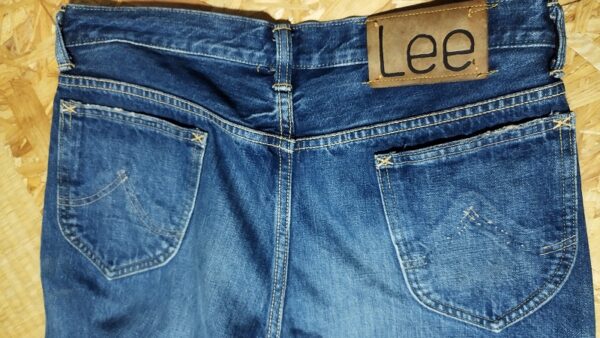 Speaking of the back pocket of Lee riders, "Lazy S stitch"
But they clearly appear from around 1944.
Prior to that, Lee cowboy pants from the 1930s used arcuate stitching.
Reverse arcuate stitching existed only for a short time from 1942 to 1944.
At the same time, the name changed from Lee Cowboy to Lee Riders.
Denim pants and arched stitching on the back pocket are used not only on Levi's, but also on Lee and Wrangler Prototype.
Arcuate stitching, also used in denim pants of store brands that are not the top three major American denim brands.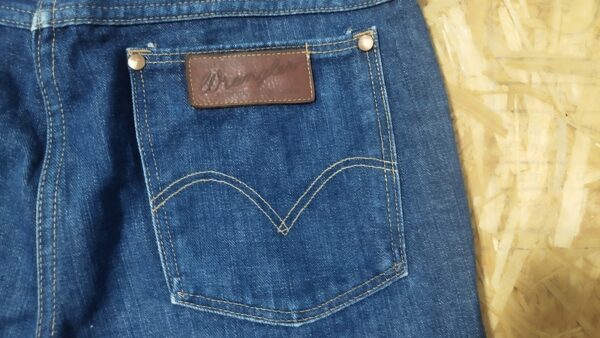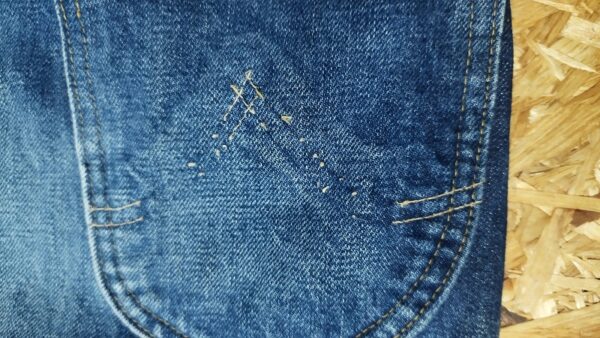 Why was reverse Akyueito stitch born?
The reason is that in 1943 Levi's registered the Acuate Stitch as a trademark.
It is conceivable that the reverse arc stitch was a stopgap solution.
Now it can be said that it is a rare detail.
---
The items introduced on this website are sold at the ebay auction "denim-wing store".
(( This website page has not been deleted even if the product is sold out.We appreciate your understanding.))
---
Sponsored Links