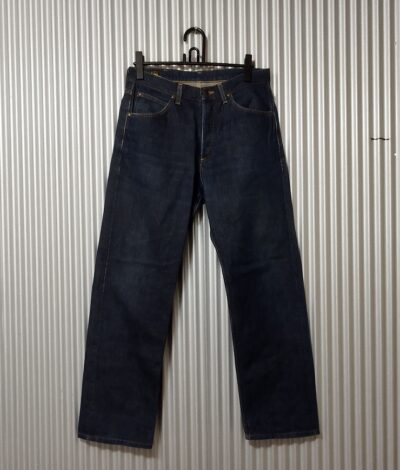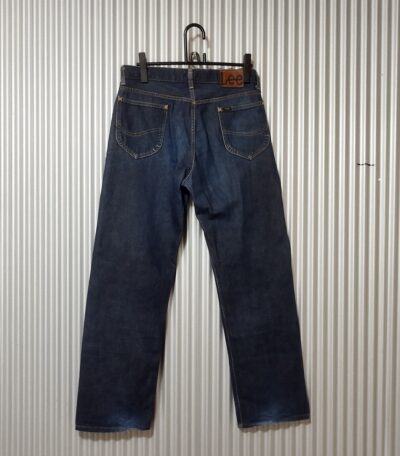 Lee Riders 200B.
W33 L30
Made in Japan.
Sold in the 2000s
The original Lee 200 came out in the late 60's or 70's. Jeans from the late 1960s do not have a clear number 200 on the tag, and I remember it being judged to be number 200 from the details. Moreover, I don't think there was any selvedge denim that wasn't button fly and one side selvedge with the original Lee 200. In other words, Lee 200 with the details that jeans overs like. Lee 200 has two types of silhouettes, boot cut and full cut "straight", but full cut "straight" is more popular in Japan. And the model that changed those details when reprinting. This jeans is an idea that Japanese people like. Probably, I think that Japan is the only country that reproduces Lee 200 with button fly and selvage. Still, Lee 101 is more popular than No. 200, so reprints of Lee No. 200 are rarely seen even in Japan.
Sponsored Links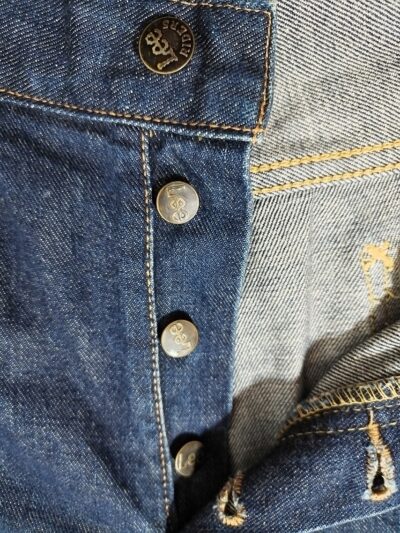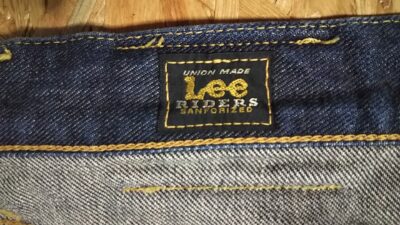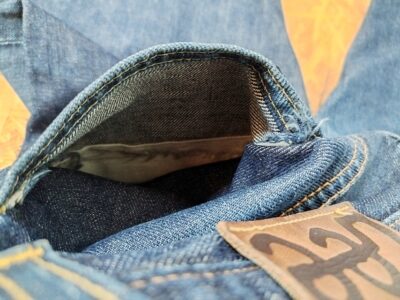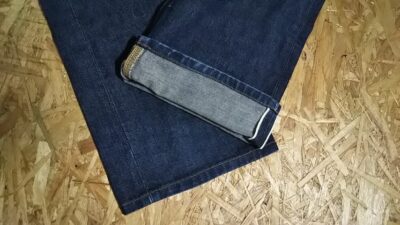 ※Detail
・Selvedge
・Left twill weave denim
・Leather label
・Button fly
・Reinforcing cloth in the back pocket
・Regular fit-classic fit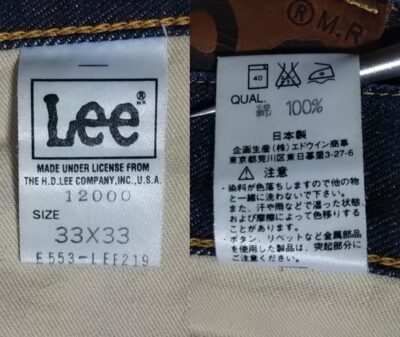 日本製 = Made in Japan
綿100% = 100%COTTON
㈱エドウィン商事 = Edwin Trading Co. Ltd.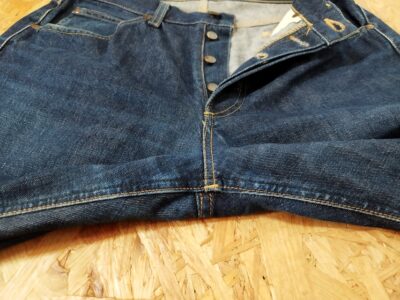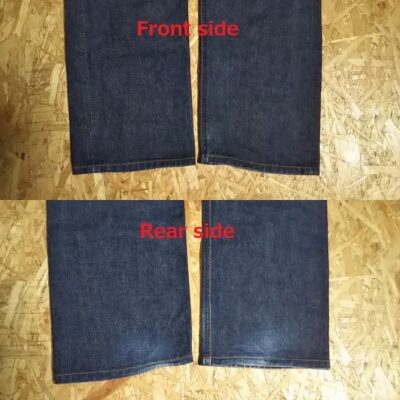 ※Condition
Good condition.
No tears or holes.
Rubbing on the back side of the hem (image)
No problem in wearing.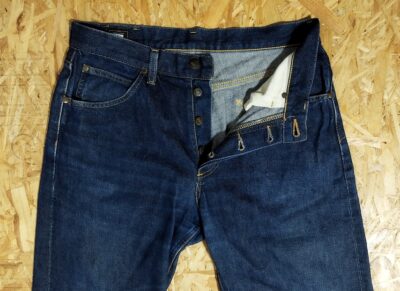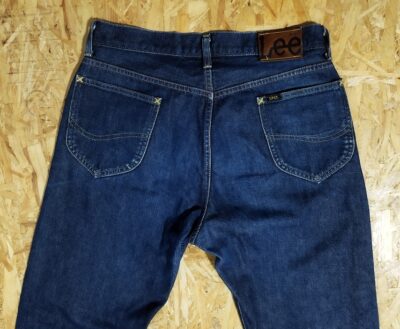 Display size W 33 L33
((Please be sure to refer to the actual size.))
Actual size
"①-⑥ Image"
① Rise  11.811 inch "30 cm"
② Waist  33.070 inch "84 cm"
③ Hips  13.188 inch "33.5 cm"(Flat)
④ Thigh width  11.811 inch " 30 cm"(Flat)( Measure 10 cm below the base of the crotch)
⑤ Inseam  30.905 inch "78.5 cm"
⑥ Hem width  8.858 inch " 22.5cm"(Flat)
計測用ジーンズ画像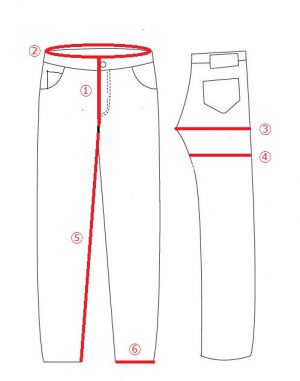 ---
The items introduced on this website are sold at the ebay auction "denim-wing store".
(( This website page has not been deleted even if the product is sold out.We appreciate your understanding.))
---
Sponsored Links