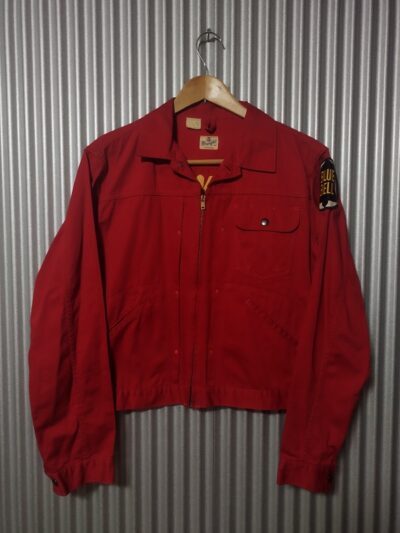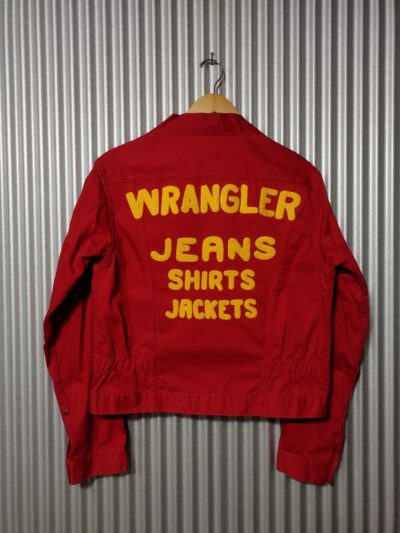 VTG 90s Wrangler 12MJ Western Jacket.
"Champion jacket"
It was sold in the 1990s.
In Japan, Wrangler jeans are sold as a licensed product while changing the company from Wrangler Japan ⇒ VF Japan ⇒ Edwin
Wrangler Japan Co. Ltd existed until 1998.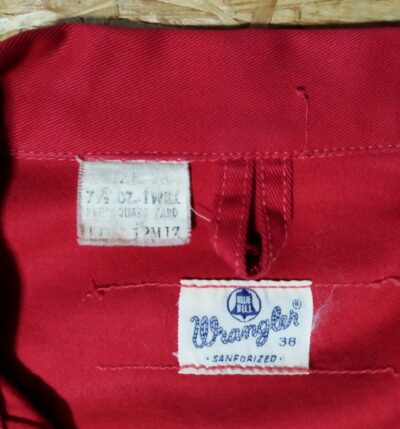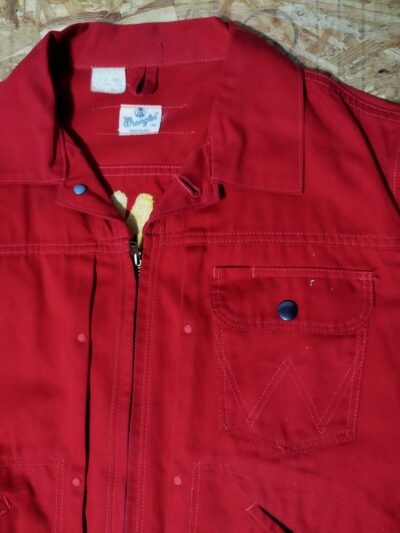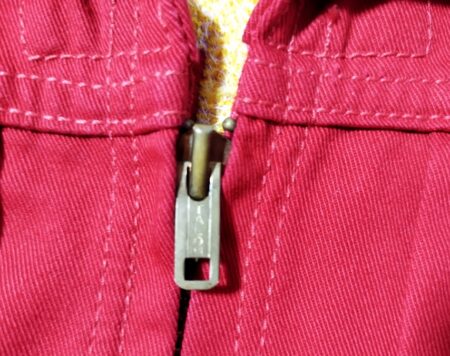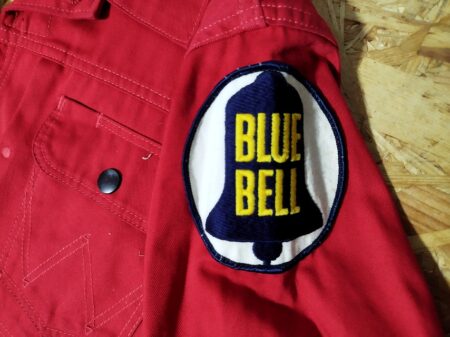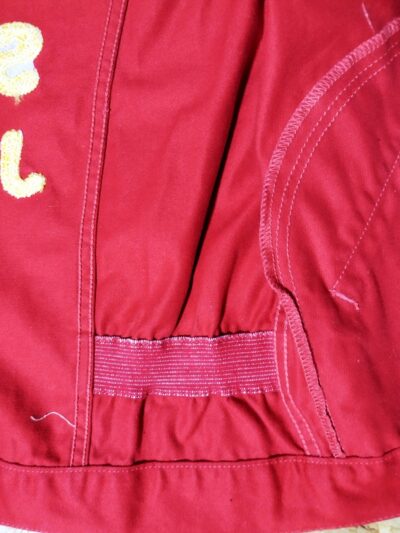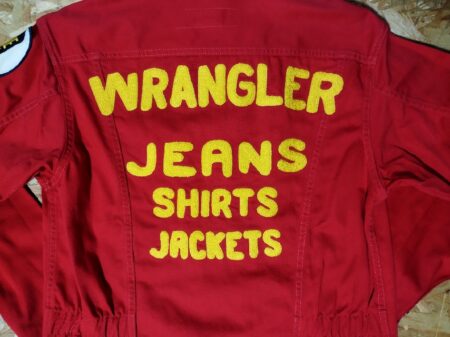 Detail
・One chest pocket
・Front pleats
・Talon zipper
・Chain embroidery "back"
・Waist adjuster rubber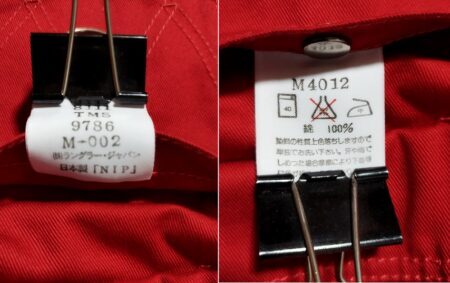 Made in Japan = 日本製
Cotton 100% = 綿100%
Wrangler Japan Co. Ltd = ラングラージャパン㈱
※Condition
Good Condition.
No tears or holes.
A little brighter red than the photo.
No problem in wearing.
Display size 38
((It is Japanese size. Please refer to the actual size.))
Actual size
Shoulder to shoulder 18.110 inch "46cm"
Armpit to armpit 20.669 inch "52.5cm"
Width of the body (measured 10 cm under the armpit) 19.881 inch "50.5cm"
West (flat) 18.897 inch "48cm"
Length (without collar) 22.440 inch "56.5cm"
Shoulder to cuffs 24.409 inch "62cm"
Armpits to cuffs 21.062 inch "53.5cm"
Armhole (straight line distance from shoulder to armpit"flat") 9.055 inch "23cm"