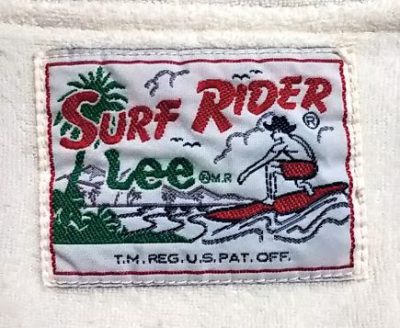 Sponsored Links
Lee Surf rider Jacket
Outer material=表地
50% cotton=綿 50%
50% Hemp =麻 50%
Made in China = 中国製
Planning and production Edwin Co., Ltd. = 企画・生産 ㈱エドウィン
It was sold in the 2000s.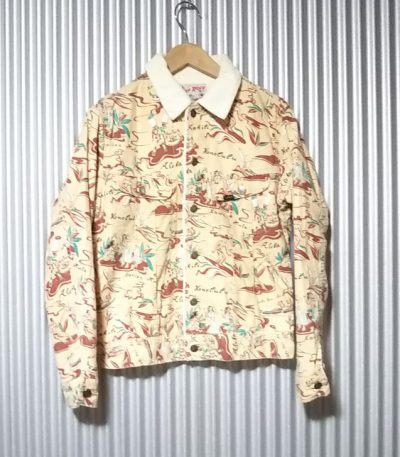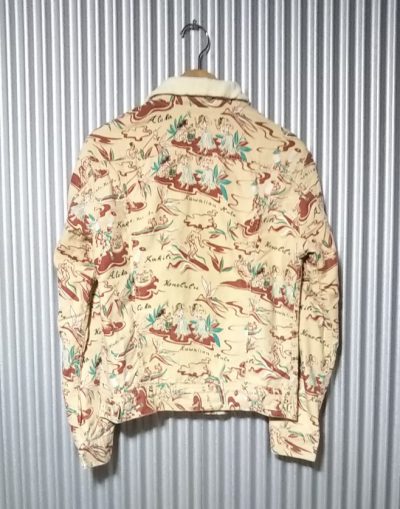 Sponsored Links
The shape is the same as Lee Riders.
The fabric is a Hawaiian pattern.
There are also buttons.
The lining is towel cloth (called pile cloth in Japan)
The specifications are for spring and summer, not for winter.
It is also recommended for those who are surfing.
I remember that the surf rider was produced and sold for a short period in the 2000s.
Probably, it was sold only in Japan.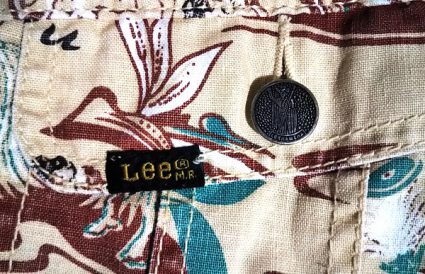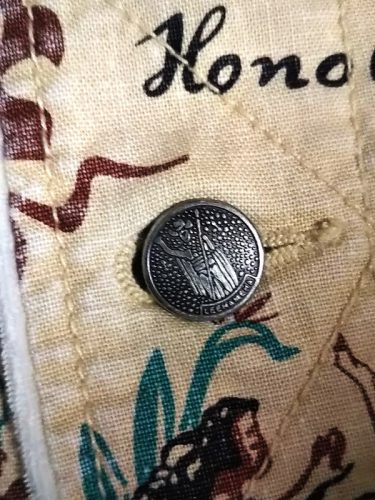 Sponsored Links
※condition
Good condition.
No tears・holes
No problem with wearing
Display size M
((It is a Japanese size M. It is small, please be sure to refer to the actual size.))
Actual size
Shoulder to shoulder 16.929 inch "43cm"
Armpit to armpit 20.078 inch "51cm"
Width of the body (measured 10 cm under the armpit) 19.291 inch "49cm"
Waist (flat) 17.519 inch "44.5cm"
Length (without collar) 22.44 inch "57cm"
Shoulder to cuffs 23.622 inch "60cm"
Armpits to cuffs 17.716 inch "45cm"
Armhole (straight line distance from shoulder to armpit"flat") 8.661 inch "22cm"
((Please allow for a small degree of error.))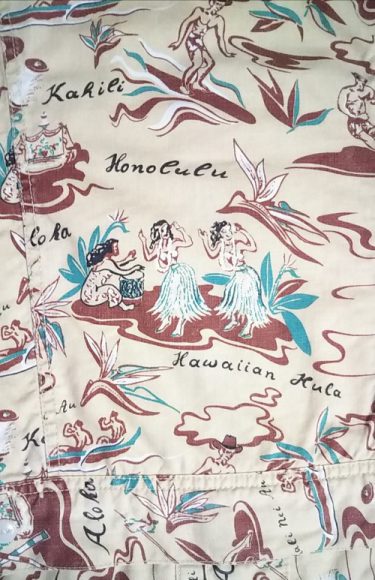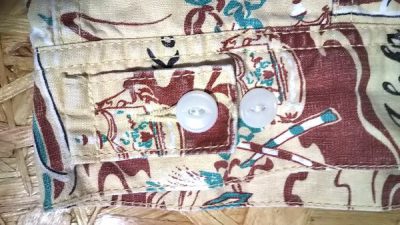 Sponsored Links