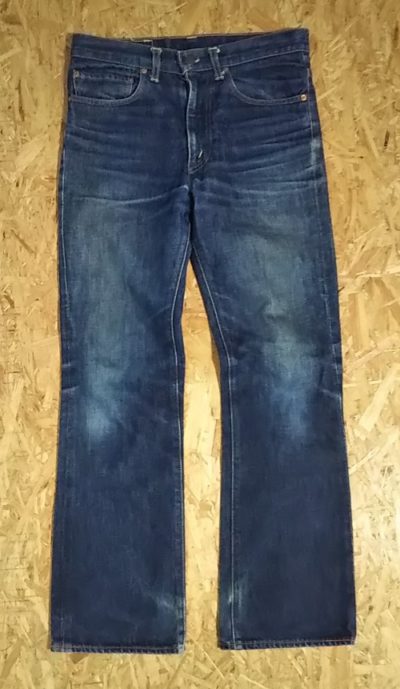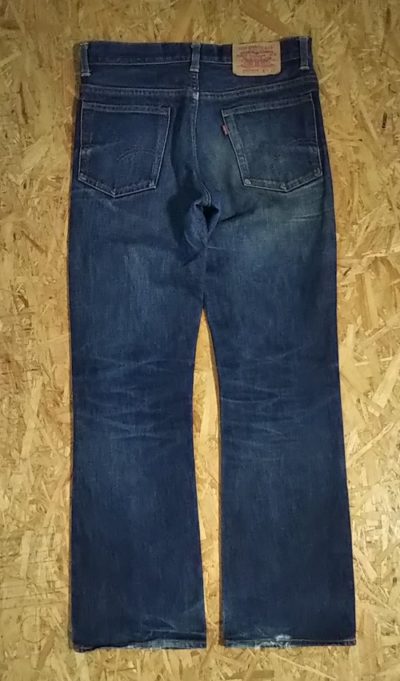 Levis Vintage Closing
1990s Levi's 517
Made in USA
1971 model "Saddleman"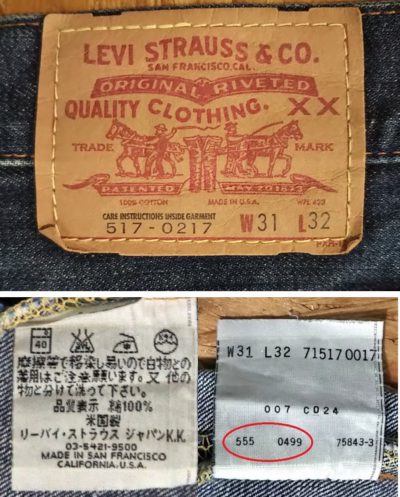 Manufactured in April 1999
((555 Factory number / 0499 .04 = month 99 = year "inside display tag image red circle"))
Cotton 100%=綿100%
Levi's Japan Co., Ltd.= リーバイ・ストラウス・ジャパンK.K
Made in USA=米国製
Zipper fly
1971 model "Saddleman"
517 is rare in Levi's vintage reprints.
The factory number "555" is the Valencia factory (closed in 2002).
The Valencia factory has a long history of manufacturing Levi's, and Levi's made by the Valencia factory is popular in Japan.
The display tag on the inside is not "made in USA" but "Made in Francisco" where the Valencia factory is located.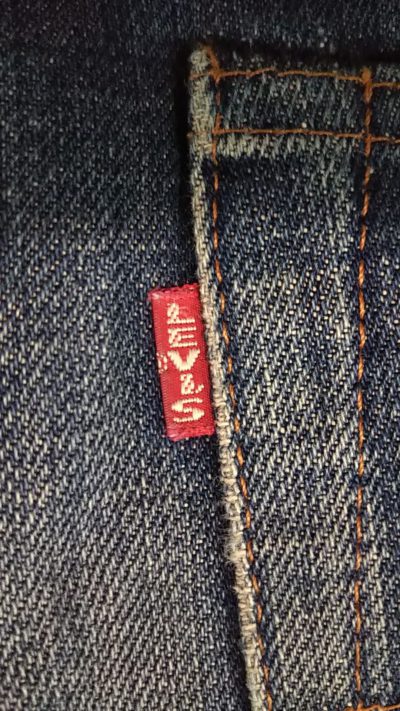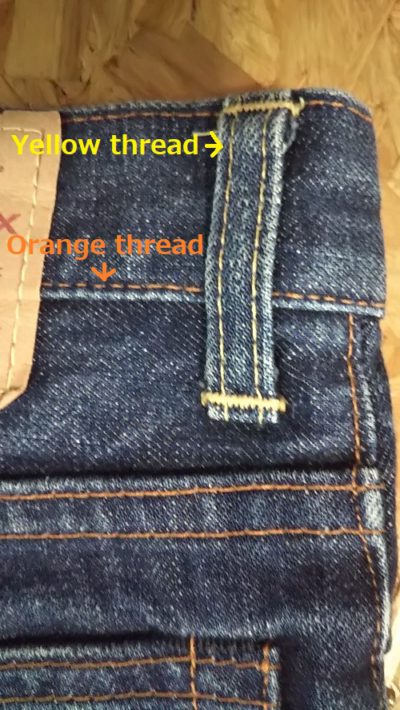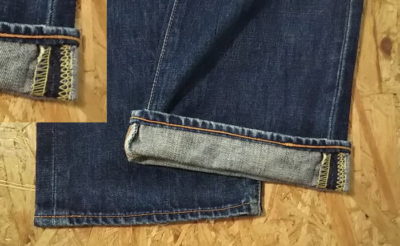 detail
・ Cone Mills pre-shrank denim
・ Big E "Red Tab"
・ Two-color stitching of yellow and orange threads
・ Copper button
・ Paper label
・ Side split out seam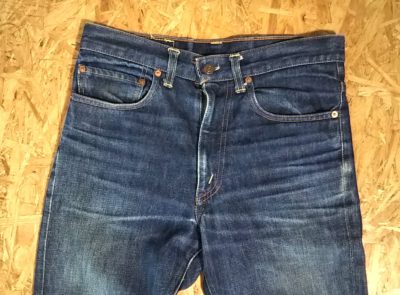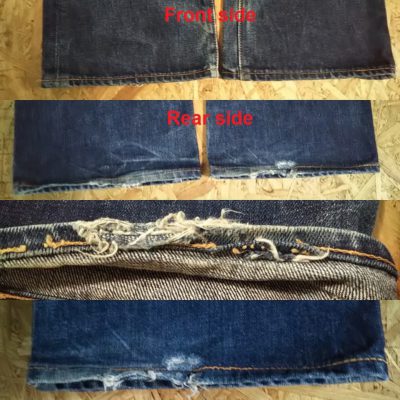 ※condition
Good Condition.
Fade overall.
Hem, rubbing and tearing and broken stitches. (image)
There is no problem in wearing.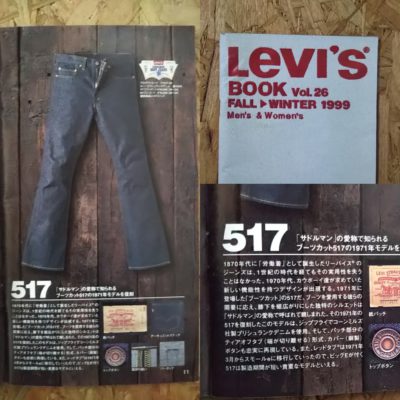 The Levi Book of the image is from autumn to winter 1999.
Around 1999, there were more reprints in Japan than they are now.
Of course, the 501 reprint is popular, but 517 etc. were also reprinted.
I've seen jeans for many years, but I rarely see this Levi's reprint 517.
There is damage to her hem,
Other than that, I think it's hard to find something that is in good condition and has a cool fade.
      Sponsored Links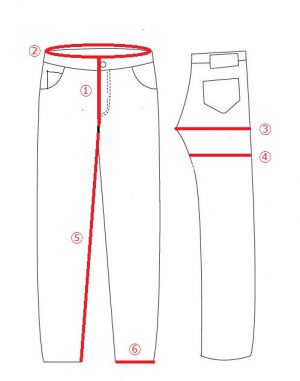 Display size W 32 L 32
((It's shrinking.Please be sure to refer to the actual size.))
Actual size
1 Rise  11.417 inch "29 cm"
2 Waist  32.283 inch "82 cm"
3 Hips  11.614 inch "29.5 cm"(Flat)
4 Thigh width  10.433 inch " 26.5cm"(Flat)( Measure 10 cm below the base of the crotch)
5 Inseam  30.314 inch "77cm"
6 Hem width  8.661 inch " 22cm"(Flat)